Archaeologists from the Museum of London Archaeology (MOLA) have uncovered a comb made from a human skull at Bar Hill near Cambridge, England.
The discovery was made during archaeological works in preparation for the National Highways A14 Cambridge to Huntingdon Road scheme.
The comb dates from the Iron Age (750 BC to AD 43) and is semi-circular in shape with teeth carved into one edge.  Upon closer inspection, it was revealed that the comb is made from part of a human skull and was likely worn as an amulet.
Archaeological evidence from across Europe tells us that the human head was really important to Iron Age people, even being collected and displayed at the entrances to settlements in Britain. This act could have taken place during times of conflict as "headhunting trophies".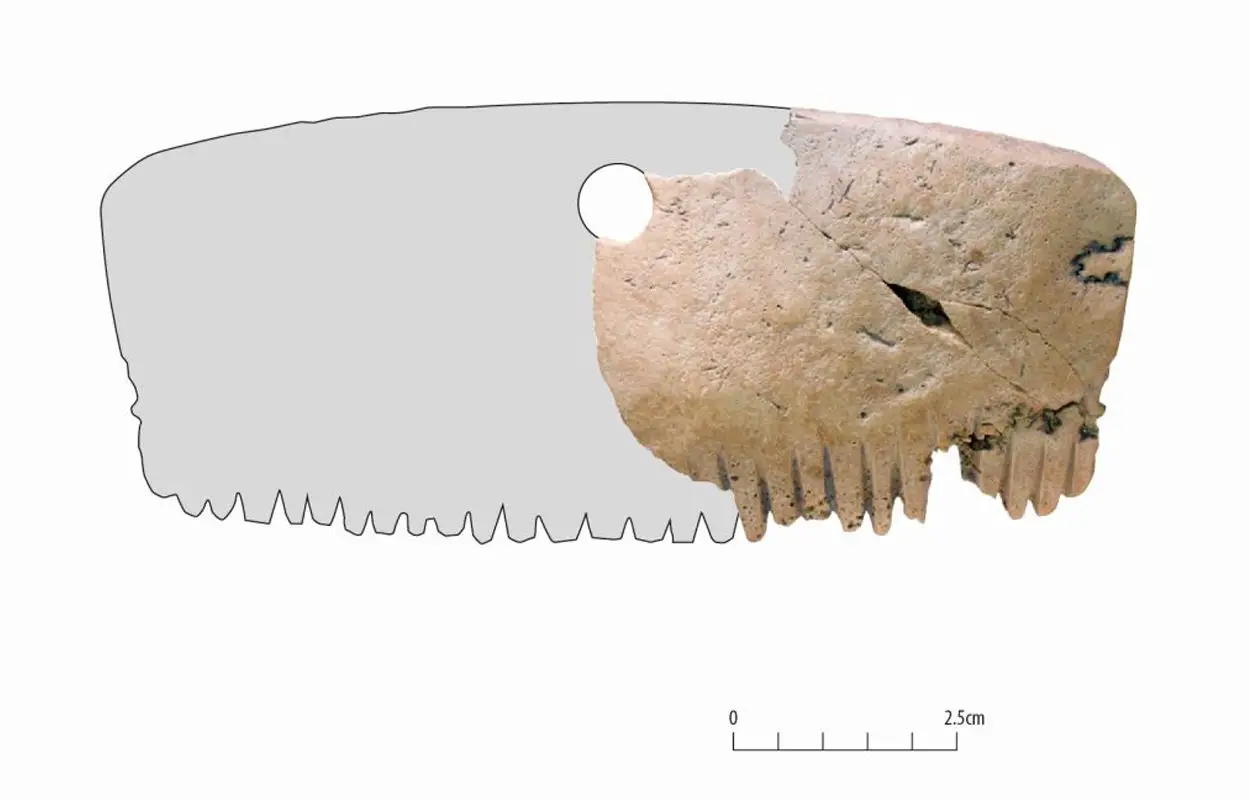 A reconstruction drawing of the comb suggests it would have originally been rectangular with rounded edges and has a circular hole for fastening to clothing.
The comb is one of only three Iron Age combs made from human skulls ever found in the UK. The first was found at excavations at Earith, 9 miles north of Bar Hill, in the 1970s. The second, which has carved lines rather than teeth, was found during excavations at Harston Mill, 10 miles south of Bar Hill in the early 2000s. This suggests it may have been an Iron Age tradition unique to this part of Britain!
Michael Marshall from MOLA said: "These carved teeth and lines would have highlighted the Bar Hill Comb's origin, especially for local Iron Age communities who were familiar with skeletal remains. It's symbolism and significance would have been obvious to anyone who encountered it."
Header Image Credit : MOLA