A team of archaeologists from Oxford Archaeology have uncovered a Roman mosaic in the market town of Olney, located in Buckinghamshire, England.
The excavations were in preparation for the construction of an Aldi supermarket, where the researchers found the remains of a Roman villa complex and bath house. The large mosaic is partially preserved and has intricate decorative patterns made from pieces of red, white and blue tesserae.
Oxford Archaeology were commissioned for the study by the developers, Angle Property, due to the close proximity of a Romano-British settlement on the northern outskirts of the town.
John Boothroyd, senior project manager at Oxford Archaeology told the BBC: "Due to the site location we anticipated some notable Roman remains, but the discovery of this fantastic mosaic far exceeded those expectations."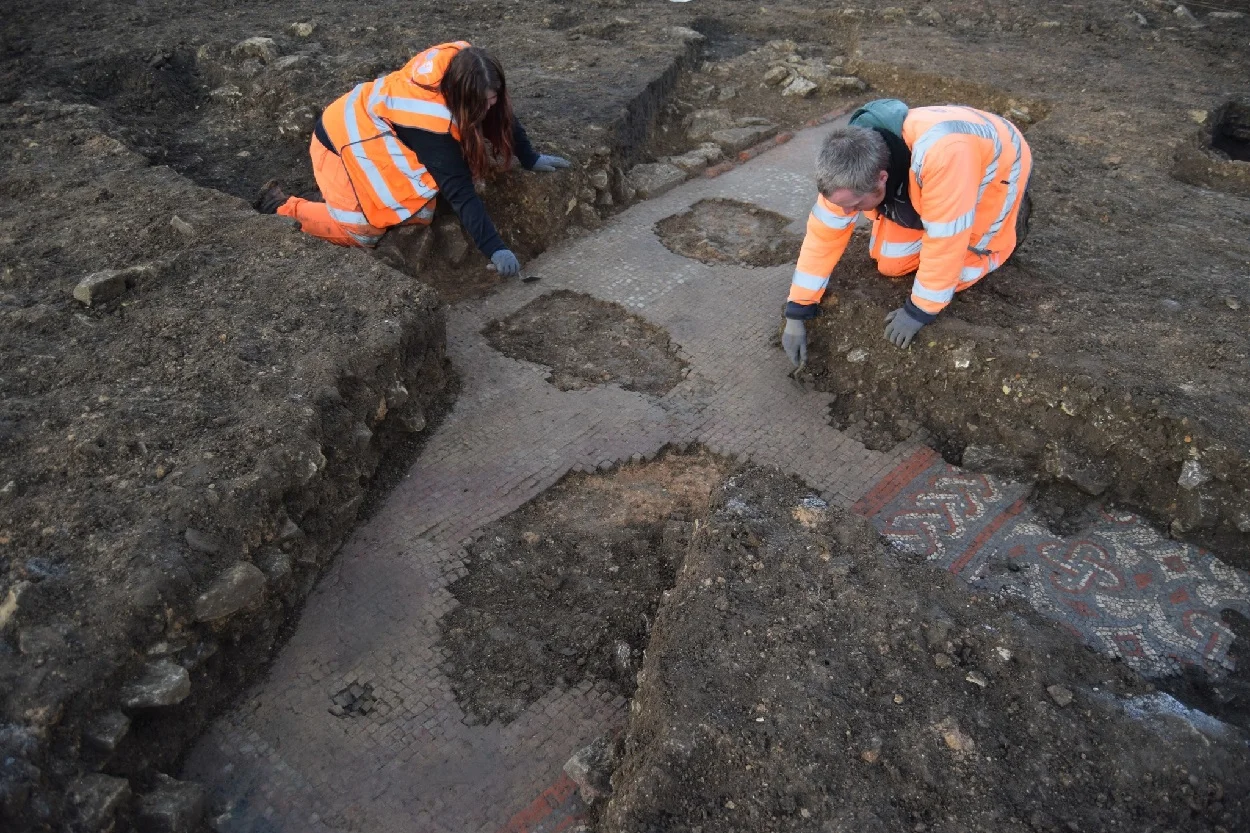 Aerial photographs of the known nearby settlement indicate linear features, with a dense scatter of building debris and ceramics found on the surface, suggesting that the settlement dates from around the 2nd to 4th century AD.
Although a number of Roman artefacts have been discovered within the boundary of present-day Olney, the evidence suggests that the area of the town centre wasn't occupied until the Anglo-Saxon or early medieval period.
Excavations of the villa has shown that much of the complex extends under an adjacent modern road that the team are unable to fully investigate. The mosaic is currently being recorded and preserved in situ by reburying the remains to protect it from the planned construction works.
Header Image Credit : Oxford Archaeology