Archaeologists from the Museum of London Archaeology (MOLA) have uncovered a Roman ritual centre during excavations near Northampton, England.
The team have been excavating the site in preparation for a new housing development in the village of Overstone, located four miles from Northampton.
Evidence for human activity at the site spans more than 2,000 years, from the Bronze Age through to the Roman period.
The oldest discovery is a Bronze Age barrow, a form of burial mound that dates from around 2,000 BC to 1,500 BC. Although no human remains were found in the barrow, the team did discover five Bronze Age burial urns with no associated grave goods or human remains.
Simon Markus from MOLA told the BBC: "The fact no human remains were placed within the barrow suggests it may have had a more symbolic rather than functional use," adding ""those pre-existing associations led people in the Bronze Age to pick this site for the construction of a ritual monument".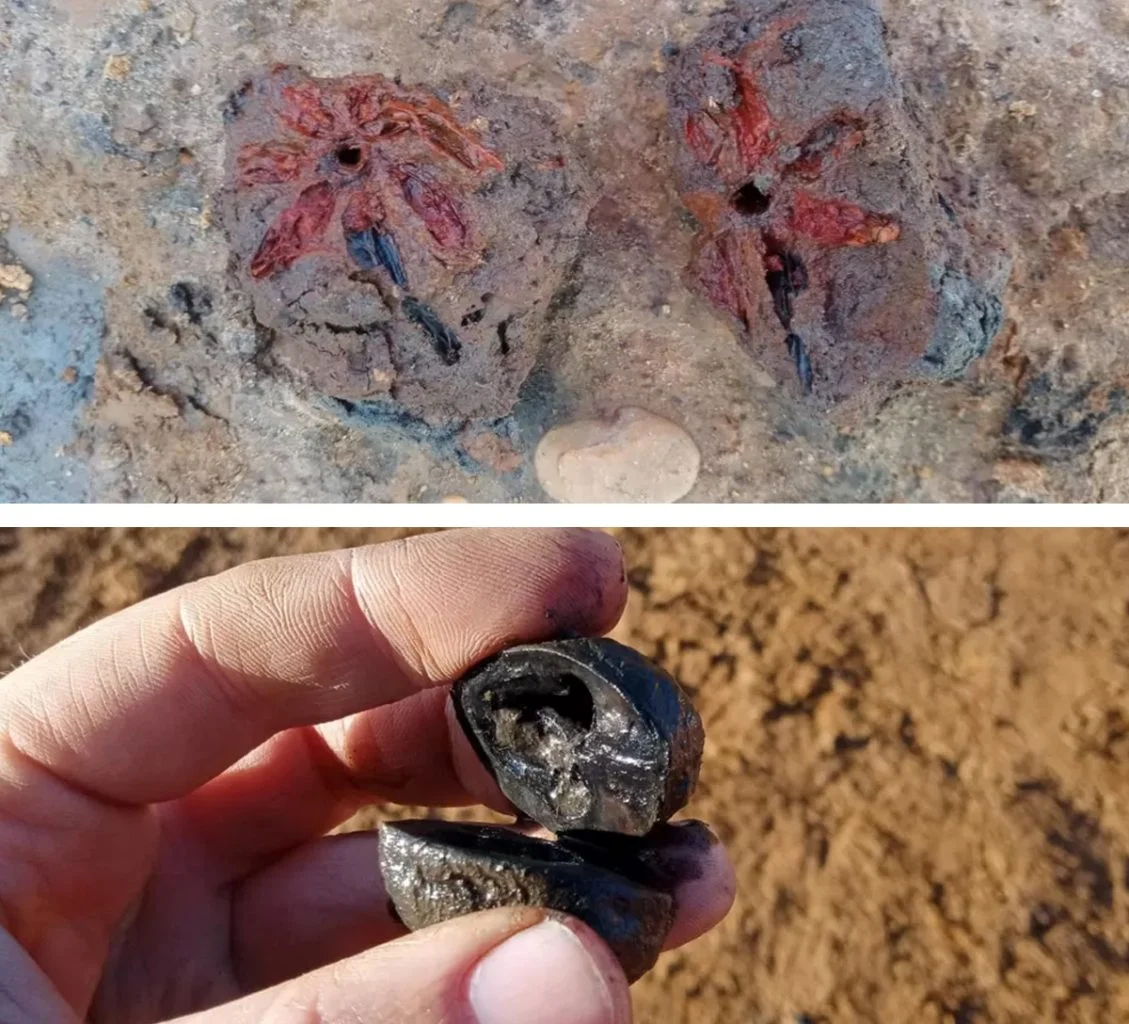 The team also discovered the foundations of a Roman building which dates from between AD 43 to 410. The building has two identifiable rooms, one of which has stairs, and was decorated with ornate painted plasterwork.
The researchers suggest that the structure had no functional use and may have been a shrine associated with a nearby spring. The Romans often constructed shrines and temples throughout Britain at sites that had been scared in prehistory.
Large quantities of ceramics and several water tanks were also discovered nearby, containing 2,000-year-old organic remains of willow tree blossoms, pinecones, walnut shells, and a complete leather shoe.
MOLA plans to continue excavating the site and will conduct further studies on the environmental remains preserved by the spring.
Header Image Credit : MOLA