Archaeologists from MOLA (Museum of London Archaeology) have uncovered Iron Age waterlogged remains during excavations in Bedfordshire, England.
The discovery was made during works for the National Highways proposed A428 Black Cat to Caxton Gibbet road upgrades, where the team found Iron Age wooden objects preserved in the waterlogged ground for 2000-years.
The discovery is incredibly rare, as normally wood decomposes and is broken down by fungi and micro-organisms such as bacteria.  Less than 5% of archaeological sites across England have evidence of wood surviving from this period, however, the waterlogged conditions at the site have meant that oxygen is unable to penetrate the wood, preventing bacteria from being able to thrive.
Excavations have found evidence of shallow wells for gathering water, with one well containing a perfectly preserved 2000-year-old wooden ladder. The team have also discovered wattle panels (woven twigs and branches) covered with daub, which was made out of materials such as mud, crushed stone and straw or animal hair to line the well, in addition to small posts and pieces of timber.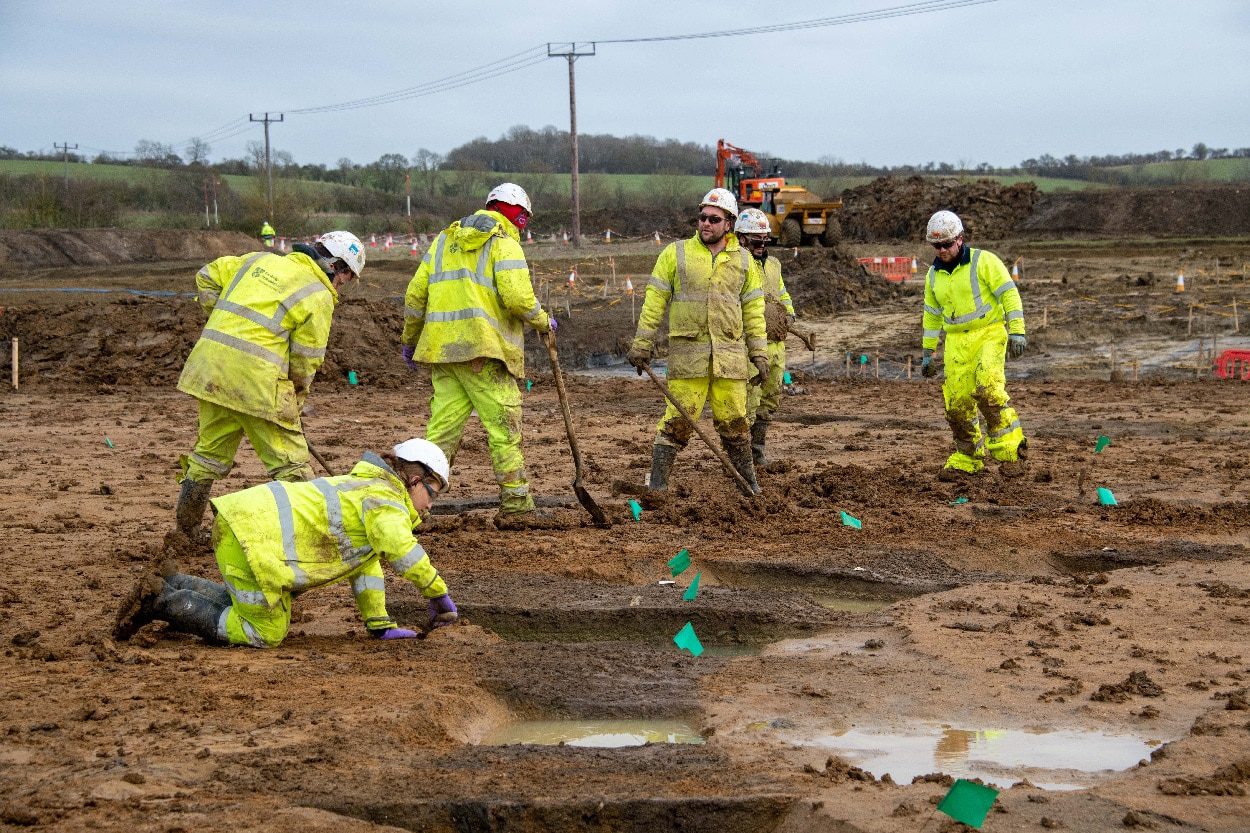 MOLA stated in a press announcement: "We can learn a lot from these wooden objects. As well as being able to see how people made and used them during their daily lives, finding out what type of wood they used will tell us about the trees which grew in the area. This can help us reconstruct how the landscape would have looked at the time, and how that landscape changed throughout history."
Further studies will look at evidence of insects, seeds, plants and pollen which have been preserved, enabling the team to gain new insights into what the flora and landscape of Bedfordshire and Cambridgeshire looked like during the Iron Age. Already the researchers have been able to identify some of the plants growing nearby, including buttercups and rushes.
The waterlogged wood will be removed for preservation and dried out in a lab by expert conservators for further study.
Header Image Credit : MOLA