A metal detectorist has uncovered a gold pendant and chain inscribed with the initials of Henry VIII and Catherine of Aragon.
The find was discovered in Warwickshire, England, and was subsequently reported to the local Finds Liaison Officer from the Portable Antiquities Scheme, who in turn notified Historic England.
Experts have dated the jewellery to the early 16th century AD, with a most likely date of 1521 during his marriage to Catherine (married 1509 until their annulment in 1533).
By 1525, Henry VIII was infatuated with Anne Boleyn and was dissatisfied that his marriage to Catherine had produced no surviving sons. He sought to have their marriage annulled, setting in motion a chain of events that led to England's schism with the Catholic Church.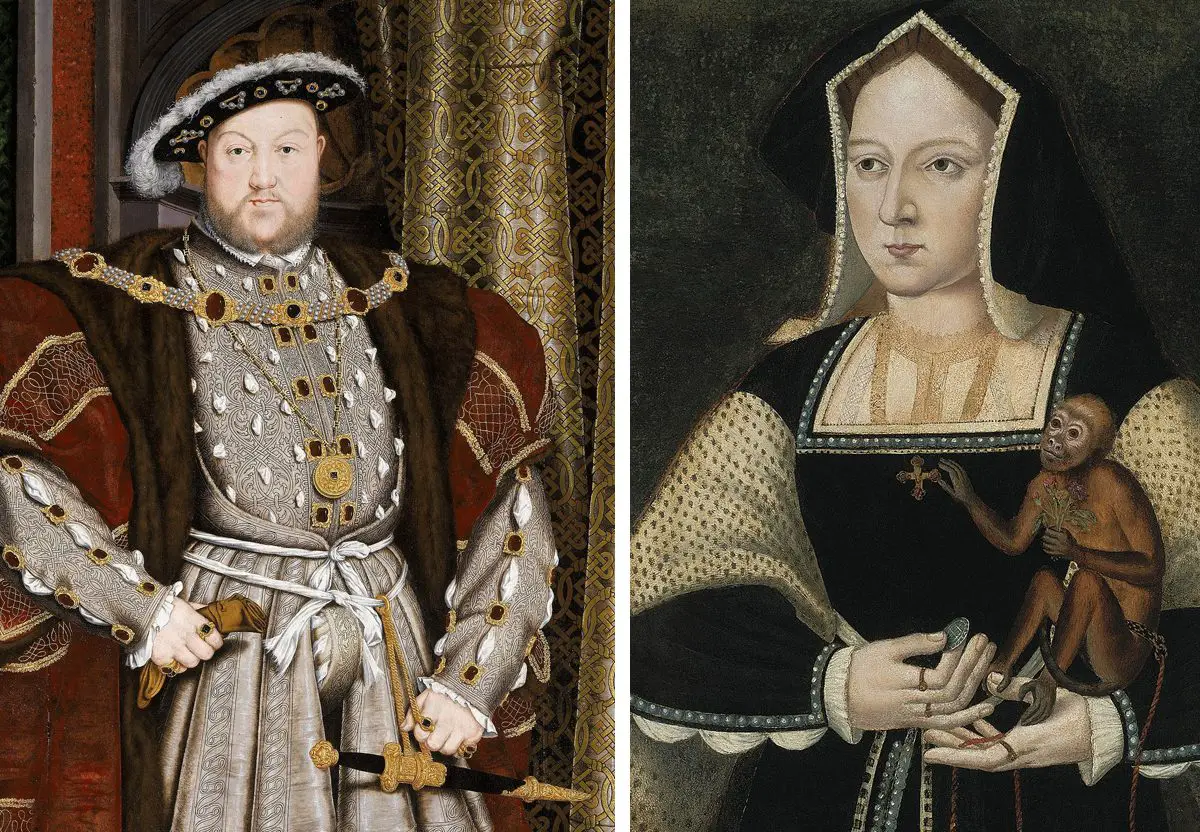 The jewellery is made from gold, with a heart-shaped pendant attached to a 75-link gold chain. The front of the pendant has been decorated with a motif depicting a red and white Tudor rose, entwined with a pomegranate bush (the symbols of Henry VIII and Catherine of Aragon). At the base is the inscription + TOVS + IORS, a pun in French for the word "always".
On the back of the pendant are the initials "H" and "K" (representing Henry and Katherine), written in Lombardic script and linked by a ribbon. Again, at the base is the inscription + TOVS + IORS.
It is believed that the jewellery may have been a prize worn by people participating in an event, similar to ones used on horse bards at a joust in Greenwich in 1521.
Duncan Wilson, Chief Executive at Historic England said: "This beautiful pendant is a thrilling discovery giving us a tangible connection to Henry VIII and Katherine of Aragon and enriches our understanding of the Royal Court at the time."
Header Image Credit : Historic England