The Bavarian State Office for the Preservation of Monuments has reported the discovery of an ancient "wishing well" in the town of Germering, located in the state of Bavaria, Germany.
The wood-lined well was discovered during construction works for a distribution centre, containing ritual deposits from around 3,000 years ago during the Bronze Age.
The conditions at the base of the well has allowed the well lining to be completely preserved, which reached a depth of around five meters (16.4 feet).
Within the sediment layers on the well's bottom, archaeologists have uncovered bronze garment pins, metal spirals, a pendant animal tooth wrapped in metal, and more than 70 ceramic vessels.
The vessels are richly decorated bowls, cups and pots, the type normally found in Middle Bronze Age burials placed as grave goods. Each of the vessels are completely intact, suggesting that they were ritually deposited with care, rather than simply thrown in and smashed from the fall.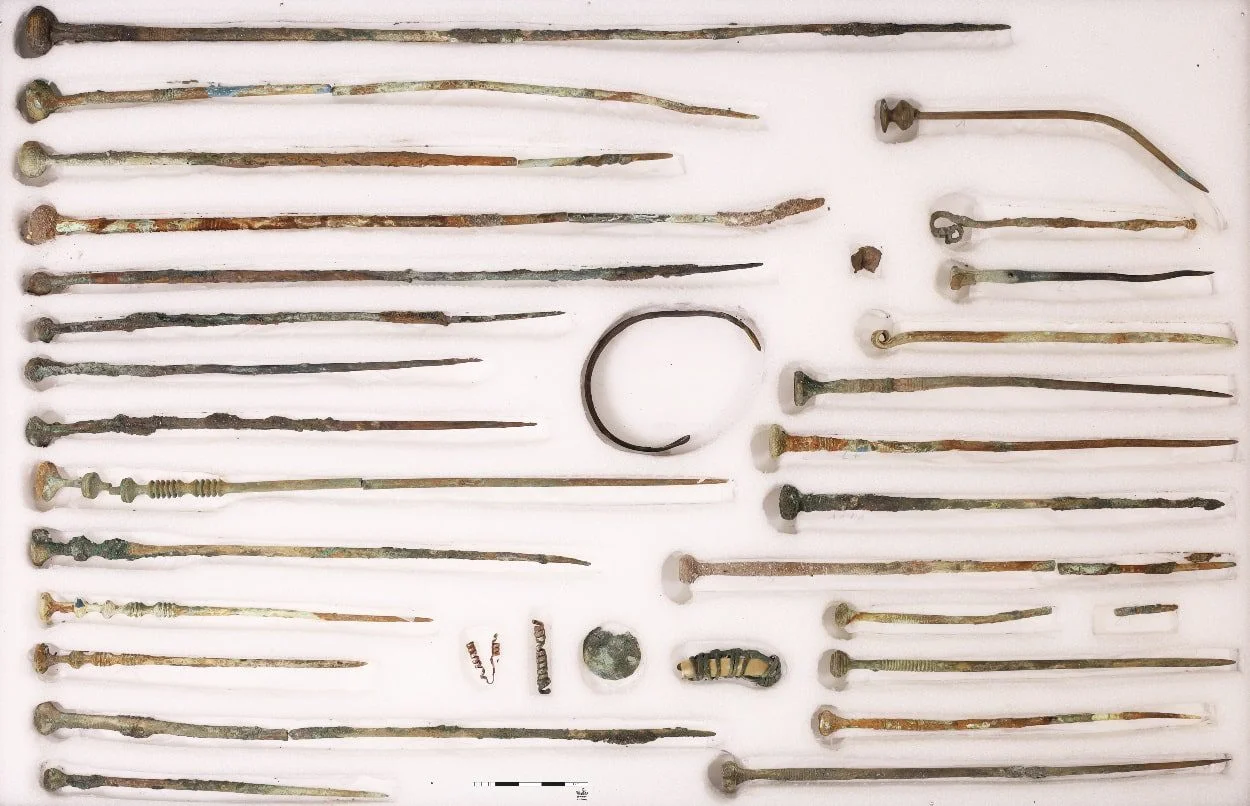 "Even today, fountains have something magical about them for many people. They drop coins in the hope that their wishes will be granted. We cannot explain what motives our ancestors had 3000 years ago, by ritually offering jewellery and other valuable gifts. But it can be assumed that they were intended as sacrifices for a good harvest," explains Mathias Pfeil from the Bavarian State Office for the Preservation of Monuments.
A study of the well sediments and organic remains has indicated that at the time the well was in use, the groundwater had dropped considerably, resulting in a long drought and poor harvest yields for the nearby communities. This may suggest why so many high-status artefacts and ceramics were ritually deposited.
Excavations have been taking place at Germering since 2021, where approximately 13,500 archaeological finds and over 70 other wells, primarily from the Bronze Age and early Middle Ages have been discovered.
Header Image Credit : Marcus Guckenbiehl