Archaeologist have uncovered a cylindrical wooden box containing a hoard of coins minted by Ptolemy VI, King of Egypt.
The coins were found in a cave at Wadi Murabba'at, a ravine cut by a seasonal stream which runs from the Judean desert east of Bethlehem past the Herodium down to the Dead Sea.
Excavations were conducted by the Israel Antiquities Authority and the Archaeology Department of the Civil Administration of Judea and Samaria, in cooperation with the Ministry for Jerusalem and Heritage.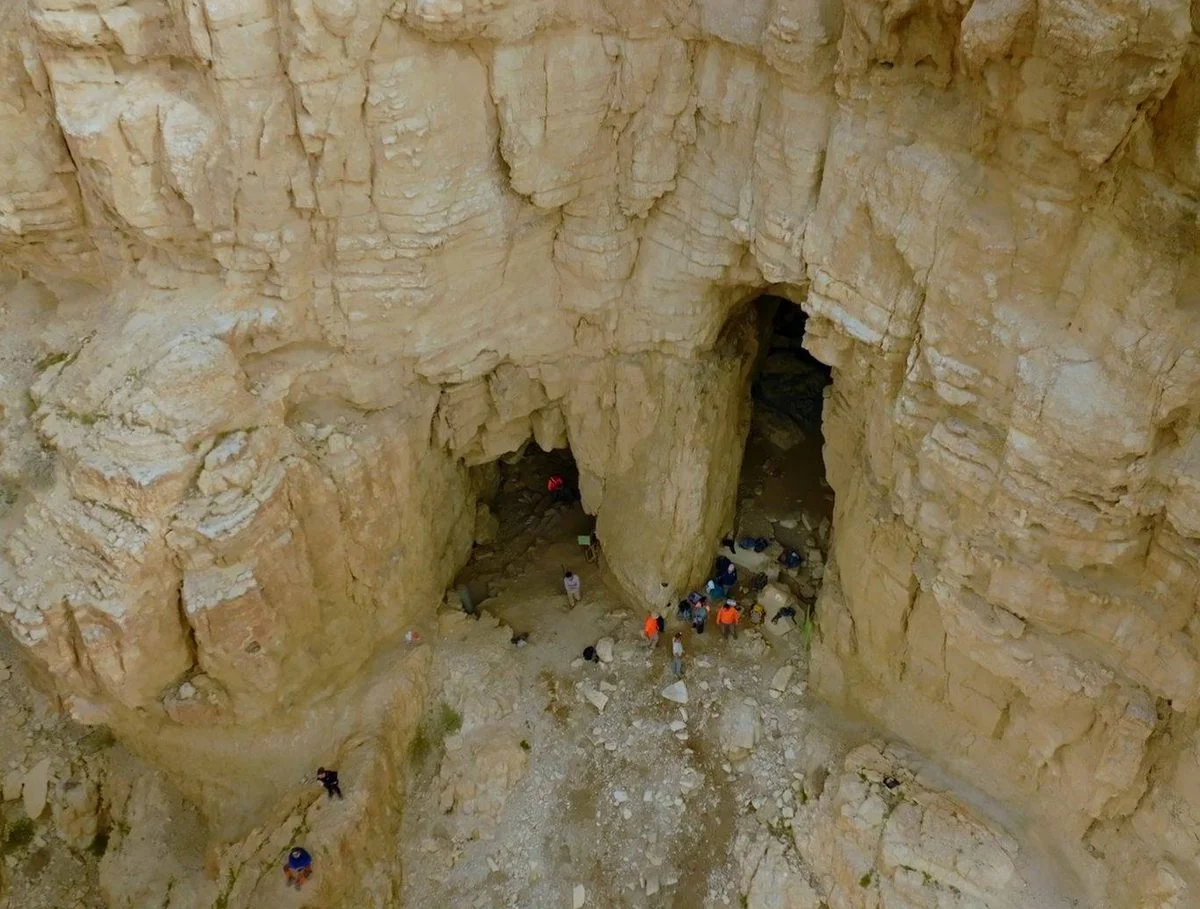 The box dates from around 2,200 years ago and was packed with an upper layer of earth and small stones. Beneath this, a piece of purple woollen cloth covered the coins which were placed in sheep's wool.
The hoard consists of 15 tetradrachma coins mainly minted by Ptolemy VI Philometor, a Greek king of Ptolemaic Egypt who reigned from 180 to 164 BC and from 163 to 145 BC. Ptolemy VI was the eldest son of King Ptolemy V and Queen Cleopatra I, whose reign was characterised by external conflict with the Seleucid Empire over Syria and by internal conflict with his younger brother for control of the Ptolemaic monarchy.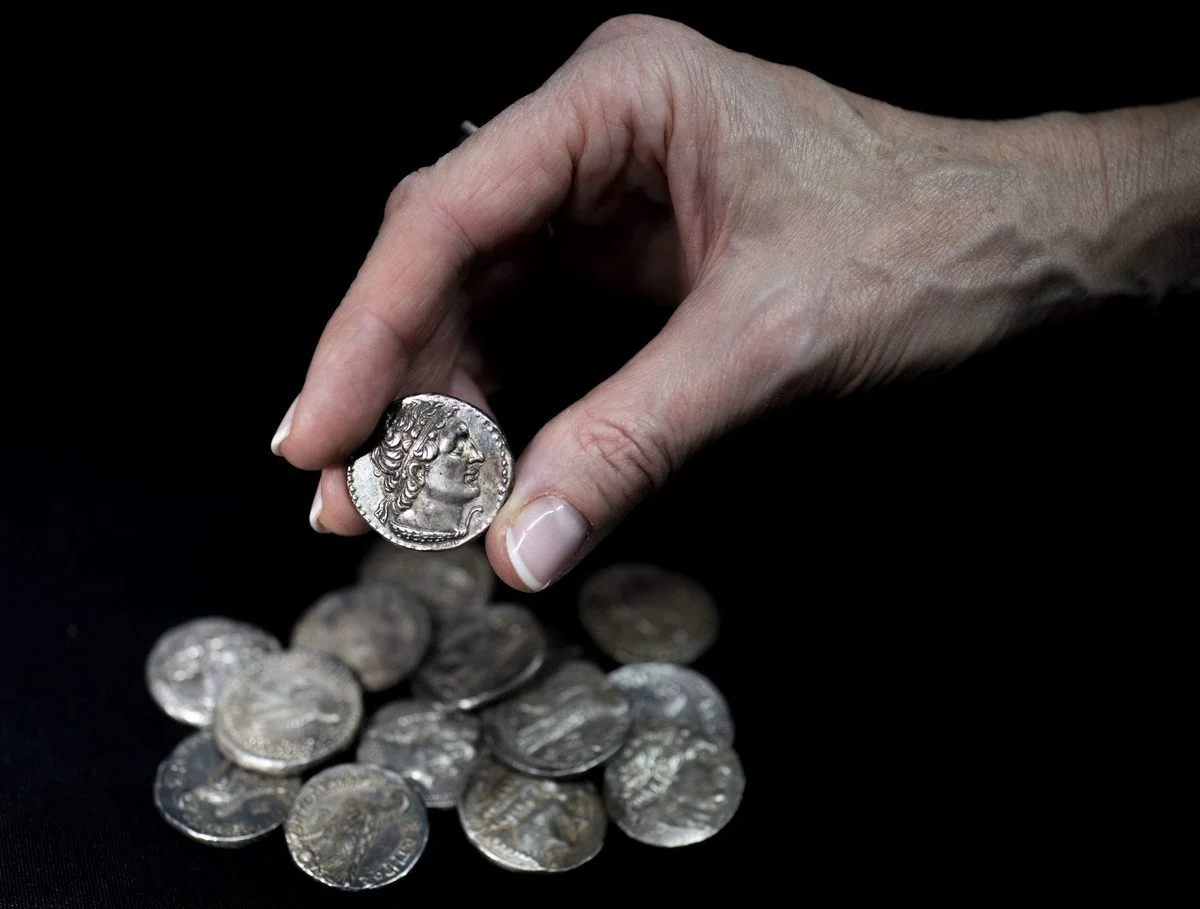 The most recent coin in the hoard dates from 170 BC, a period during the Maccabean Revolt, led by the Maccabees against the Seleucid Empire and against Hellenistic influence on Jewish life. During this period, the Seleucid King, Antiochus IV Epiphanes ("the Wicked"), launched a massive campaign of repression against the Jewish religion that led to an uprising.
Due to internal division among the Seleucids, the Maccabees succeeded in expelling the Greeks from their citadel in Jerusalem. Forming an alliance with the Roman Republic, they would eventually establish an independent Hasmonean kingdom.
Header Image Credit : IAA