Archaeologists have uncovered a high-status Roman domus during excavations in Reims, France.
During the Roman Period, Reims was known as Durocortorum, the former capital of the Remi tribe, which grew into the second largest city in Roman Gaul and was one of the largest cities north-west of Rome.
At its height, Durocortorum had a population of between 30,000 to 50,000 inhabitants, and numerous public buildings such as an amphitheatre, an arena, thermae imperial bath complexes, temples, and a forum.
By the 4th century AD, the city was under threat by the invading Alamanni (a confederation of Germanic tribes). Without sufficient defences, the city, known during this period as Metropolis Civitas Remorum, went into decline, and was sacked by Vandals in the year AD 406, and by the Huns in AD 451.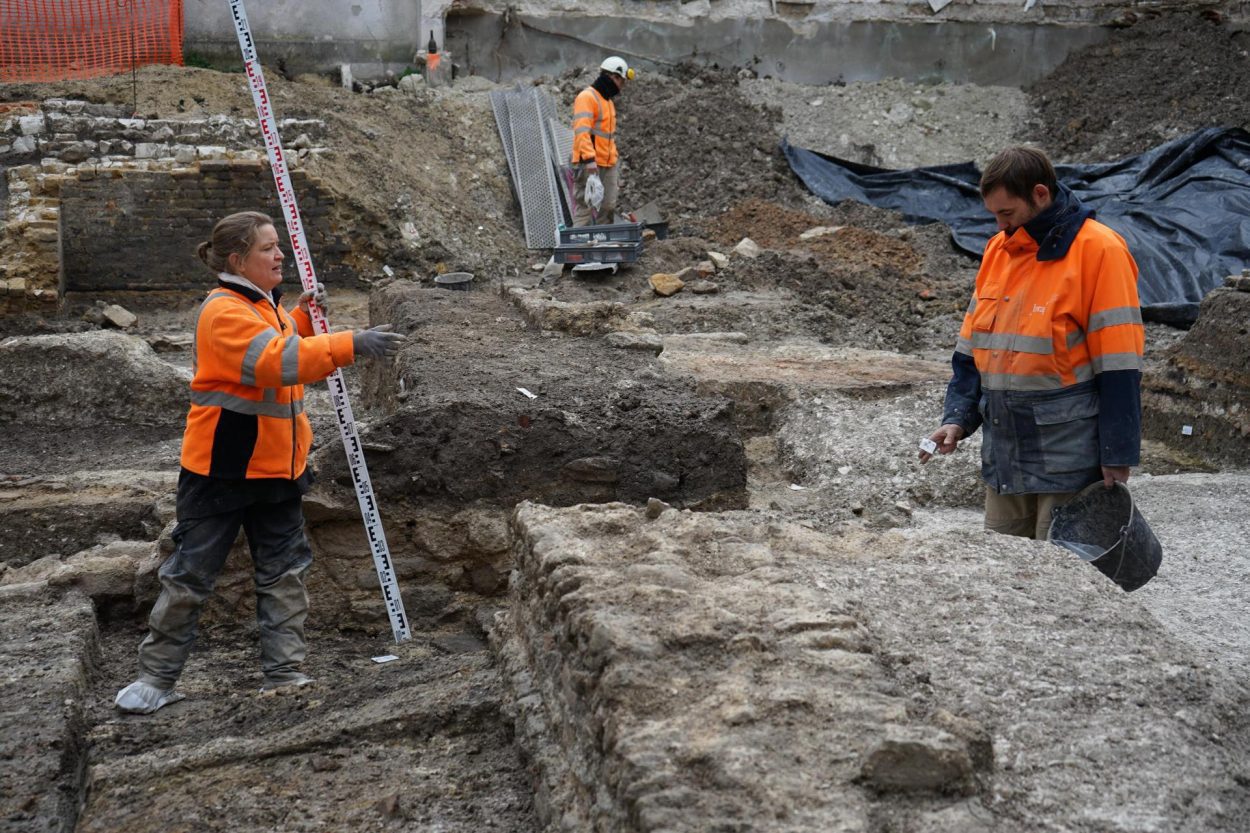 Archaeologists from the Institut national de recherches archéologiques préventives (INRAP) have uncovered a high-status Roman domus and a section of a Roman road during excavations in preparation for a new housing development on the rue de la Magdeleine, located 1km from the city's Roman forum.
The dwelling dates from between the 2nd to 3rd century AD, for which the researchers have found the remains of walls that delimit the interior rooms, and two large blocks that supported pillars to mark the street entrance.
Beneath a demolition layer, archaeologists found large quantities of painted plaster, some of which contains inscriptions that has led the researchers to believe comes from a large megalography depicting the mythological figure of Achilles. Achilles was a hero of the Trojan War, the greatest of all the Greek warriors, and the central character of Homer's Iliad. He was the son of the Nereid Thetis and Peleus, king of Phthia.
Header Image Credit : Jean-Jacques Bigot, Inrap