A team of archaeologists from the National Institute of Anthropology and History (INAH) have uncovered evidence of the former Maya town of Oxkutzcab, also known as Ooxputcaj, located in the present-day Oxkutzcab Municipality in the Mexican state of Yucatán.
Oxkutzcab was a pre-Columbian Maya town, which became a regional capital ruled by the Tutul Xiu family after the fall of Mayapán in the AD 1440s.
Although the Xiu collaborated with the Spanish, the town and its temples were demolished, making way for a Spanish colonial town in AD 1550 following the Spanish conquest of the Yucatán.
At its centre, the Spanish constructed the Parroquia de San Francisco de Asis, a large Franciscan church on where one of the earlier Maya temples may have stood.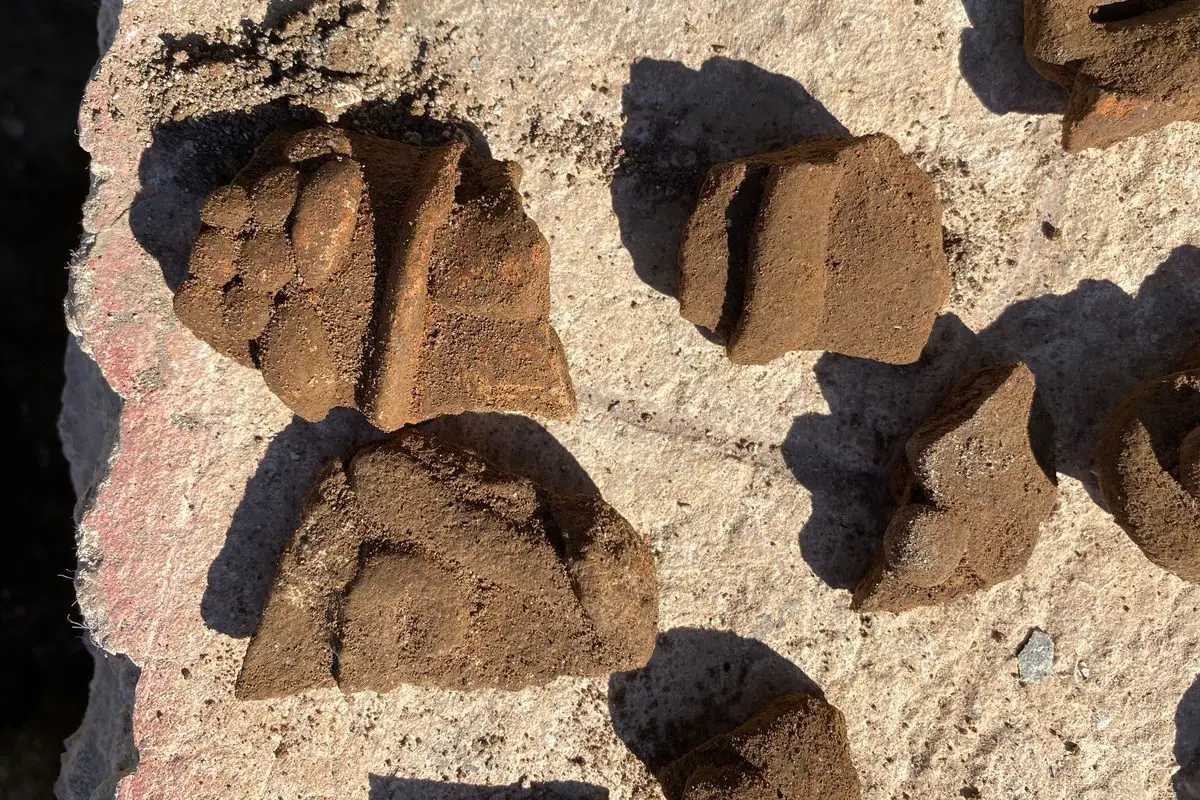 Little evidence of Pre-Columbian Oxkutzcab survives today, but within the wider municipality are several small associated Maya ruins in the surrounding forests.
INAH archaeologists, led by Pedro Xuluc Balam and Tomás Gallareta Negrón, and working in collaboration with the Oxkutzcab City Council, were conducting excavations in the central park, when they uncovered Maya ceramics, bone samples, and fragments of decorated architectural features that date back almost 1,000 years during the Post Classic Period.
Some of the stone fragments depict important Maya figures, possibly gods or Maya elite, and have been placed in the care of INAH to conduct further studies. The team also found glass and porcelain, that represent the intertwining of the development of Oxkutzcab and the colonial town that followed.
Header Image Credit : Carlos Ek UC