Archaeologists from the Egyptian Dominican archaeological mission of the University of San Domingo, have discovered a rock-cut tunnel beneath Tapuziris Magna, an ancient Egyptian city on the northern coast of Egypt near Alexandria.
Taposiris Magna was founded by Pharaoh Ptolemy II Philadelphus in the 3rd century BC, located on the navigable arm of the now dried-out bed of the ancient Lake Mareotis. The city is named for a large temple complex, the "great tomb of Osiris", which some academics speculate to be the final resting place of Cleopatra.
The city served as a trading hub for handling products transported from across the lake, as well as receiving goods from overland trading routes before shipping them to Alexandria. It was also a major religious centre for celebrating the festival of Khoiak and the worship of Osiris, the god of fertility, agriculture, the afterlife, the dead, resurrection, life, and vegetation.
During excavation works near the area of the great temple, archaeologists found a rock-cut tunnel that stretches for over 1,300 metres, at a depth of 13 metres beneath ground level.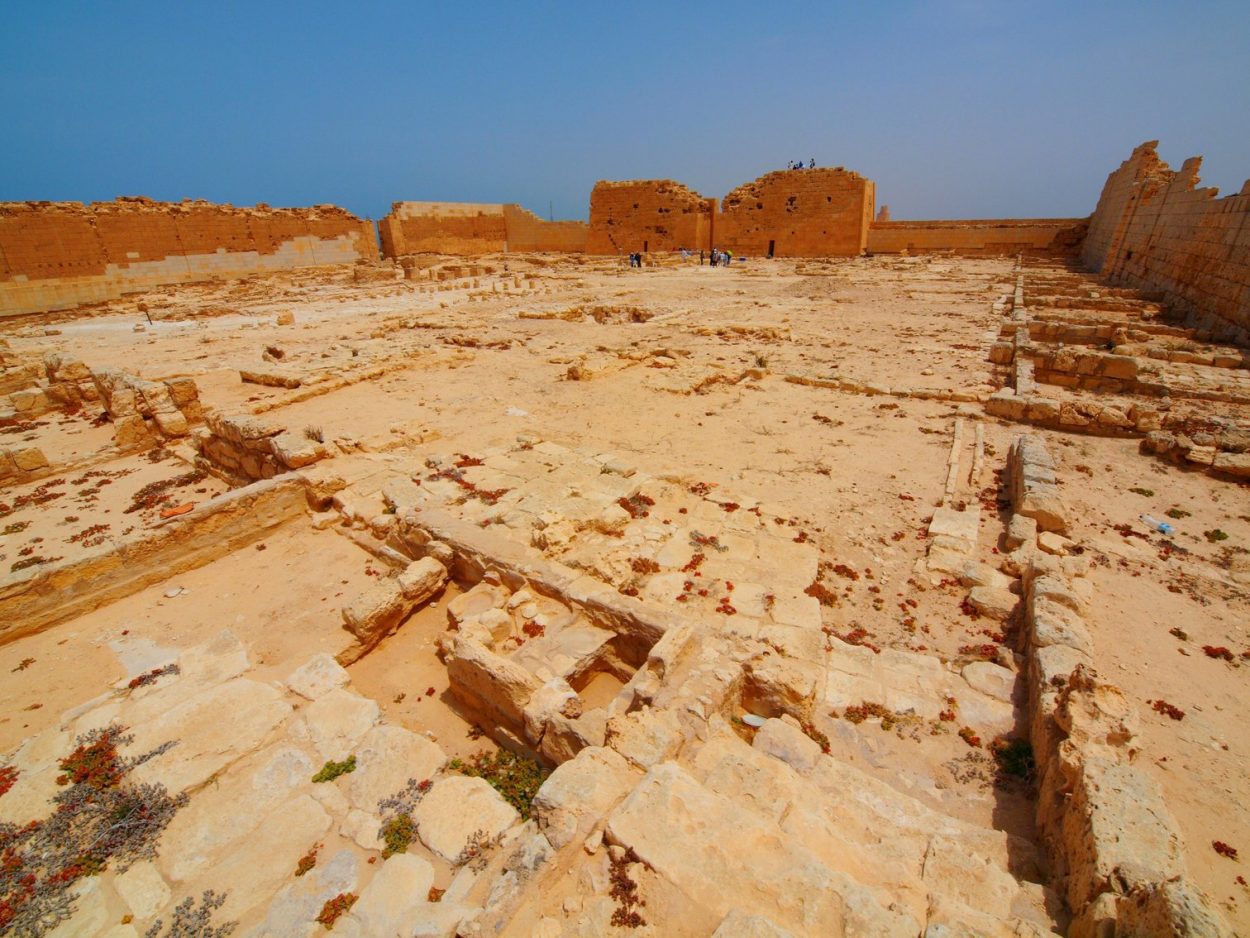 Initial studies suggest that the architectural design is similar to the Tunnel of Eupalinos in Samos, Greece, and that the Tapuziris Magna tunnel dates from the Greco-Roman period of Egypt.
Part of the tunnel is submerged underwater, but archaeologists have been able to uncover a number of ceramic vessels and pots buried in mud sediment, as well as a rectangular block of limestone.
The tunnel discovery supports the theory that the foundations of the Taposiris Magna temple is also submerged in water, which the team are currently in the early stages of conducting an archaeological investigation to understand the context of the monument.
Previous excavations at the site have uncovered 2,000-year-old tombs, containing burials from the Greek and Roman periods with golden tongues, a stone head of Cleopatra, along with 22 coins bearing her image, gold leaf amulets, and a huge headless granite statue of a Ptolemaic king.
Ministry of Tourism and Antiquities
Header Image Credit : Ministry of Tourism and Antiquities