The Codex Gigas is a medieval illuminated manuscript, created in the Benedictine monastery of Podlažice in Bohemia, now a region in the modern-day Czech Republic.
According to legend, the Codex was created by Herman the Recluse, a Benedictine monk who lived near the town of Chrudim during the 13th century.
Herman broke his monastic vows and was sentenced to immurement by being walled up alive. He would be released upon completing a book that encapsulated all earthly knowledge, a feat that would have taken many years to complete. The practice of immuring nuns or monks was usually reserved for those who broke a vow of chastity, with such examples being described in historical accounts during the 17th century.
Another version of the legend describes how Herman was walled up and left to die from starvation or dehydration, but pleading with the Abbot, he was granted one year to complete the works.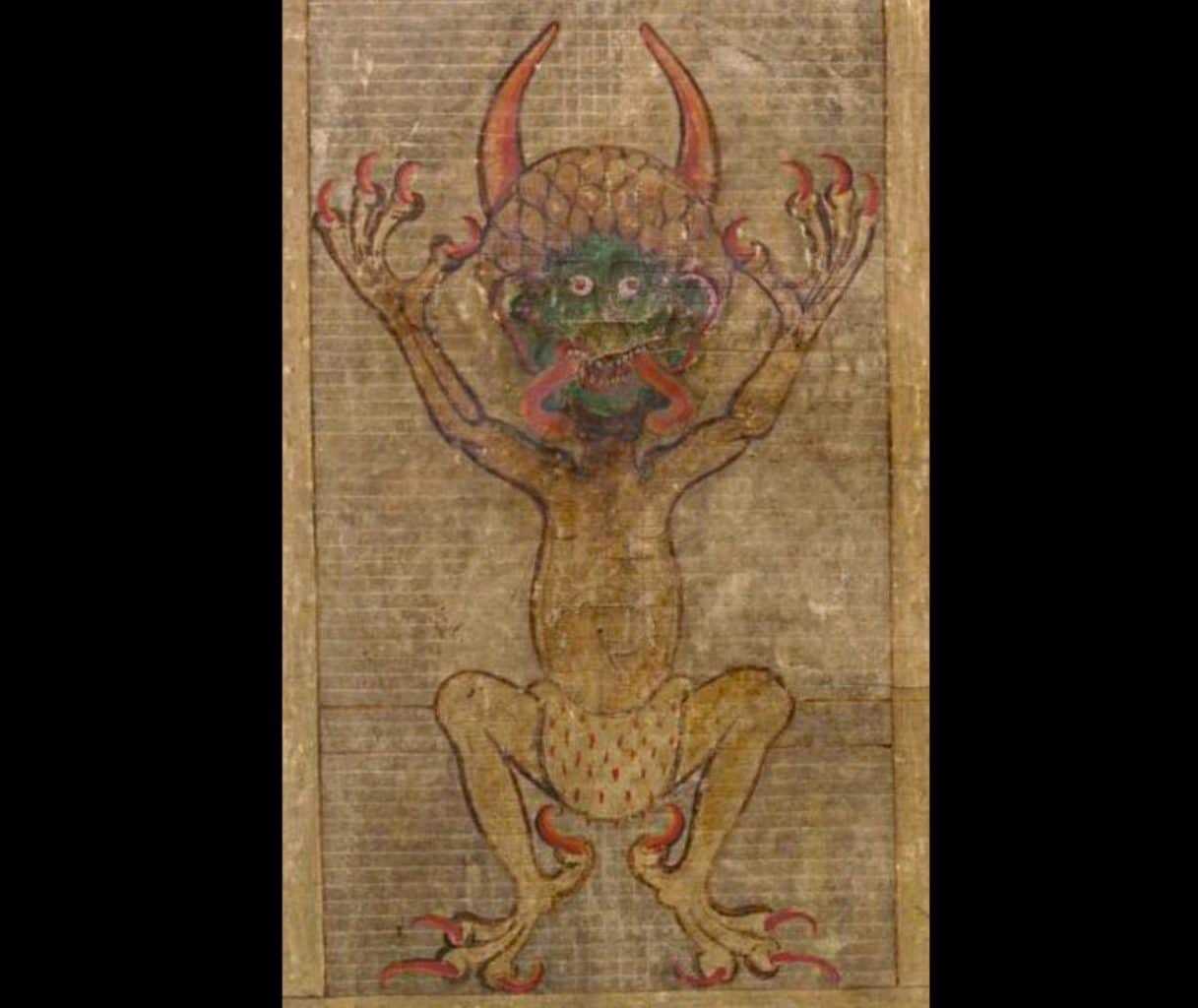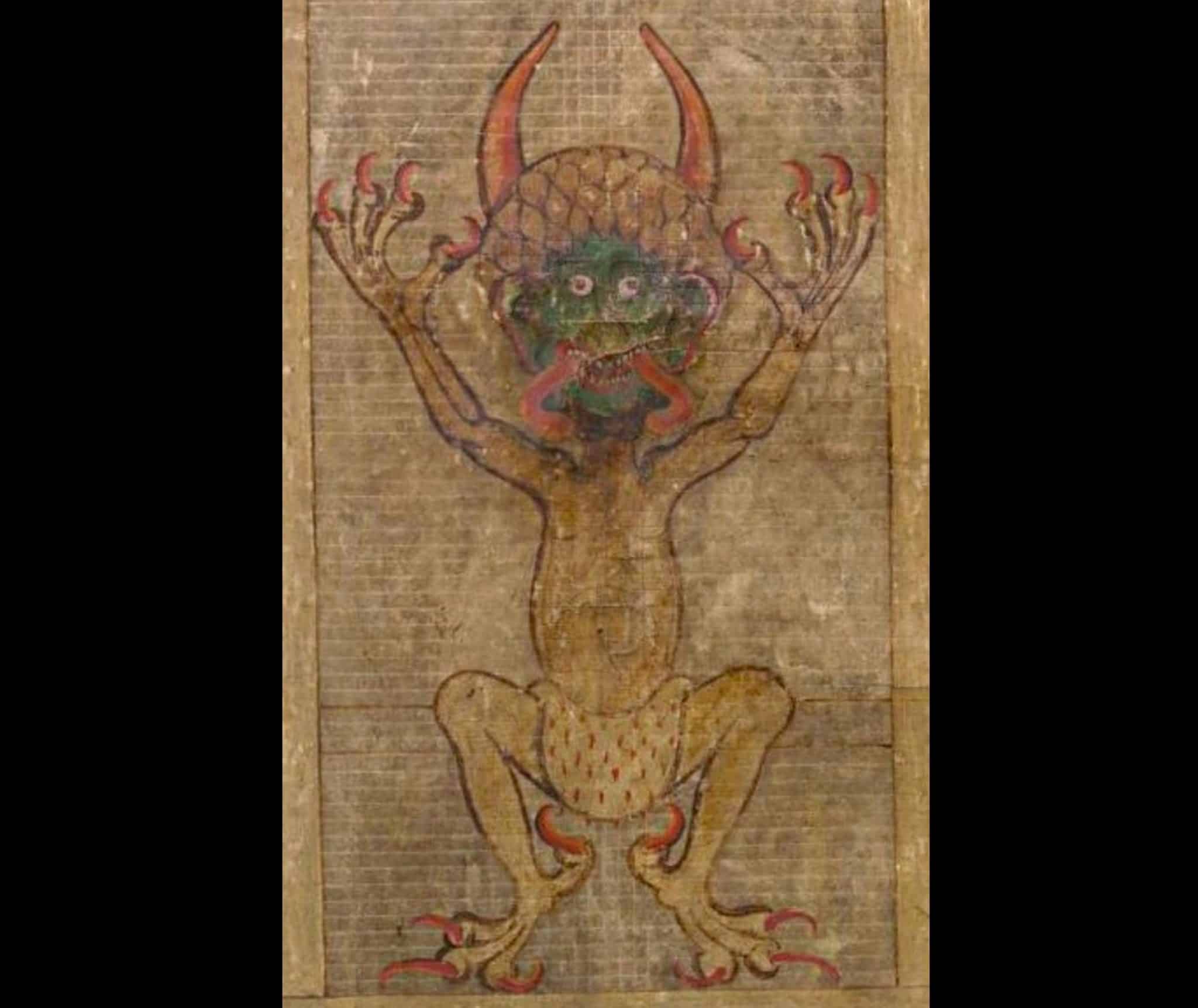 As midnight of the last night of the year approached, Herman realised the impossible task before him and sold his soul to the devil in exchange for being granted the superhuman ability to finish the Codex.
According to some sources, Herman drew the devil's portrait on page 577 of his manuscript in gratitude, shown as a squatting horned creature with red horns, a green face, two tongues and clawed arms outstretched. The doubling of tongues evokes negative associations with serpents (which have forked tongues), a metaphoric reference to dishonest human beings.
The Codex is the largest extant medieval illuminated manuscript in the world, containing the complete Vulgate Bible, as well as other popular works, all written in Latin.
Between the Old and New Testaments are a selection of other popular medieval reference works: Josephus's Antiquities of the Jews and De bello iudaico, Isidore of Seville's encyclopaedia Etymologiae, the chronicle of Cosmas of Prague, and numerous medical works.
Over the centuries, the Codex passed hands between the Cistercian monks of the Sedlec Monastery, the Benedictine monastery in Břevnov, the library of a monastery in Broumov, before eventually being taken to Prague in 1594 to form part of the collections of Emperor Rudolf II.
Following the conclusion of the Thirty Years' War in 1648, the Codex was taken by the Swedish army and kept in the Swedish Royal Library in Stockholm.
Header Image Credit : Alamy (Copyright)