Archaeologists excavating at the Roman legionary fortress of Novae have uncovered an ancient "fridge".
Novae was a Roman legionary fortresses along the empire's border, forming part of the limes Moesiae along the Danube, at Pametnicite in northern Bulgaria.
In AD 86, the province of Moesia was divided and Novae, together with Durostorum, became one of two legionary bases within the borders of Moesia Inferior.
The fortress was first constructed during the 1st century AD and served as a base of operations for Roman campaigns against barbarian tribes during Trajan's Dacian Wars in the early 2nd century AD, and during Maurice's Balkan campaigns during the Byzantine period in the 6th to 7th century AD.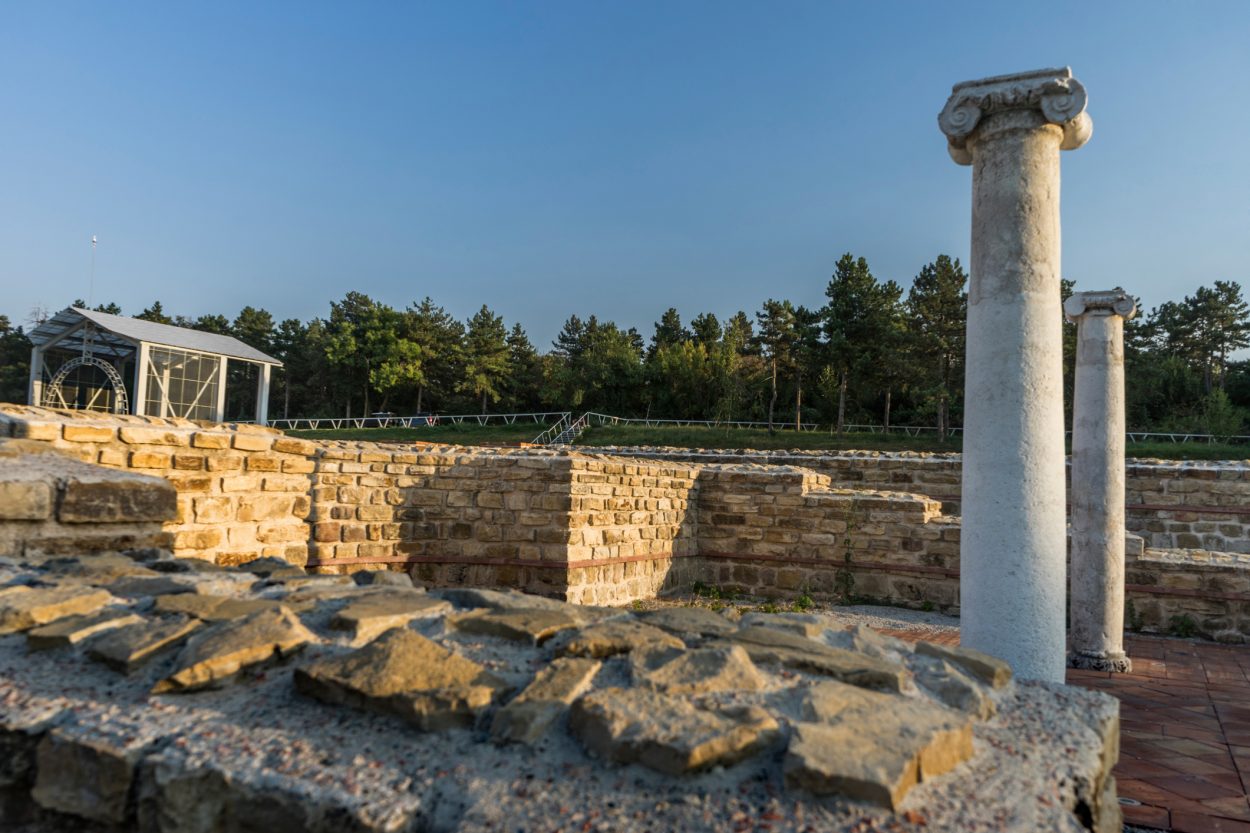 For the past several decades, the fortress has been excavated by researchers from Poland and Bulgaria, with the current project led by Professor Piotr Dyczek from the University of Warsaw.
During this season's excavations, the team found a container made from ceramic plates recessed under the floor, used by the fort's inhabitants as a "fridge" for storing food.
Within the container, the team found pieces of ceramic vessels and small baked bone fragments, in addition to charcoal and a bowl which the team suggests may have been a censor for driving away insects.
Earlier this year, archaeologists at Novae also found a hoard of coins which were located in the strata from the period of the Goths' raid in the middle of the 3rd century AD until the beginning of the reign of Constantine the Great, as well as entire strings of walls and the remains of a Roman dwelling containing querns, fishing weights and fragments of ceramic vessels.
Header Image Credit : P. Dyczek