Archaeologists from the Adam Mickiewicz University have been excavating a large dwelling in the ancient proto-city of Çatalhöyük, located on the edge of the Konya Plain near the present-day city of Konya in Turkey.
Çatalhöyük emerged into a large egalitarian society with a population of between 3,000- 8,000 people. The settlement was composed of mud-brick square houses planned in a cellular agglomeration, covering an area of 34 acres.
The dense clustering meant that there was no space for streets or alleyways, instead, access to many dwellings and general movement required the inhabitants to traverse a series of ladders across the roofs to reach an entrance located at roof level.
Archaeologists, under the supervision of Professor Arkadiusz Marciniak, have been excavating a mudbrick structure on the settlements eastern edge, dating to over 8,000-years-ago.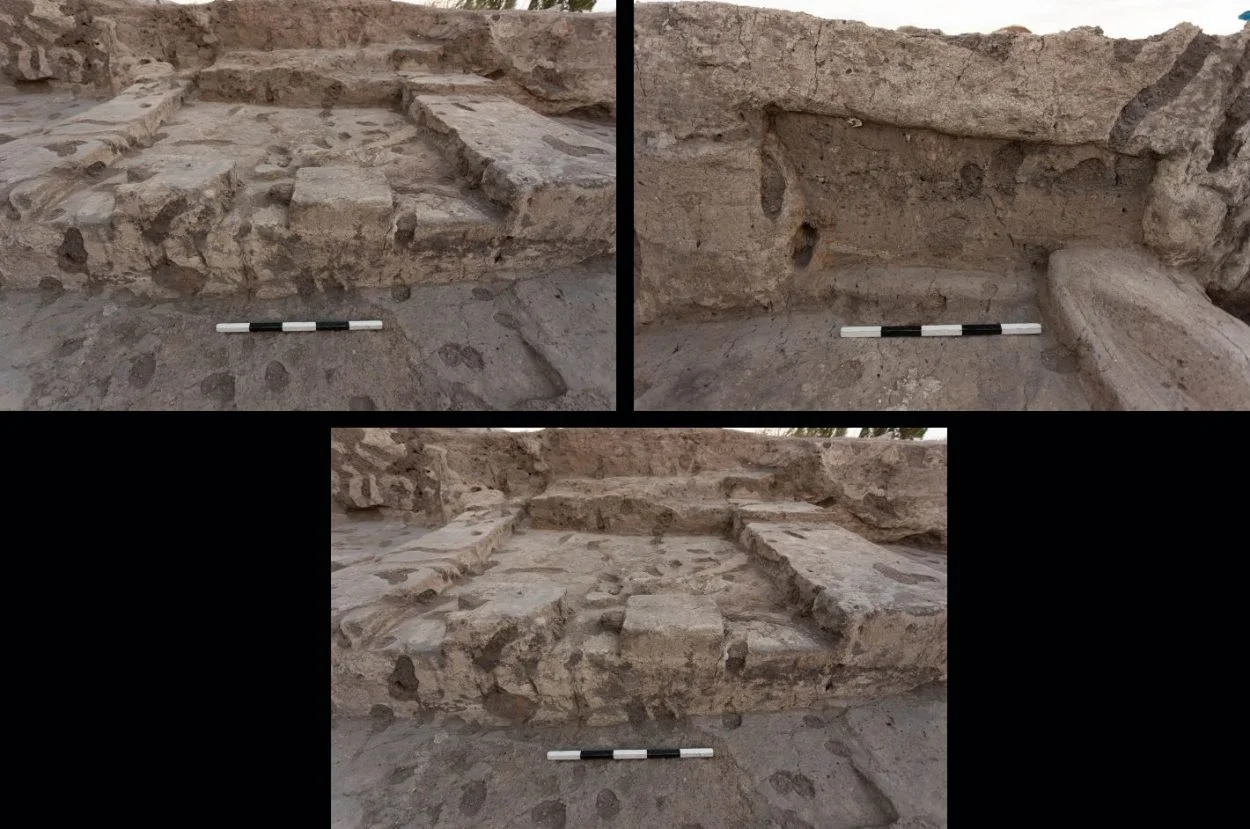 "The building was much larger than typical residential constructions from that period. It was square in plan, and its area was approximately 30 square metres," said Professor Marciniak.
The entire surface of the structure was elevated by twelve clay covered platforms, for which the researchers believe may contain the remains of human burials within the structure itself. On the edge of one of the platforms is two flat pilasters, an architectural element used to give the appearance of a supporting column. Both sides of each pilaster are decorated with a bull's eye and the outgrowths of the frontal bone.
According to Professor Marciniak, the structure wasn't residential in function, instead suggesting that it was used as a community hall or gathering area for those living in the settlement. This doesn't rule out a religious significance, however, a hearth in the centre indicates that it was a place for gathering.
"We know that the building was used at a time when there was no longer a mega-settlement inhabited by several thousand people. The inhabitants lived dispersed, and they returned to the place of their ancestors. Some experienced the honour of being buried there" – says Prof. Marciniak.
Header Image Credit : Wolfgang Sauber – CC BY-SA 4.0