Archaeologists from Antikva have uncovered pearls and decorated beads in a Norse settlement on the northern side of Seyðisfjörður, Iceland.
The early settlement of Iceland is generally believed to have begun in the second half of the 9th century AD. The reasons for the migration are uncertain, but later in the Middle Ages Icelanders themselves tended to cite civil strife or a shortage of arable land as the cause.
Antikva archaeologists found a farmstead that dates from the 10th century AD, with structures ranging from AD 940 to 1100, and later additions in AD 1160 to 1300.
Landslides deposited material on parts of the site during the 11th century AD, preserving much of the underlying archaeology and organic material. The site was further buried in ashfall from an eruption of the Öræfajökull volcano in AD 1362, an ice-covered volcano that the Norse settlers called Knappafellsjǫkull.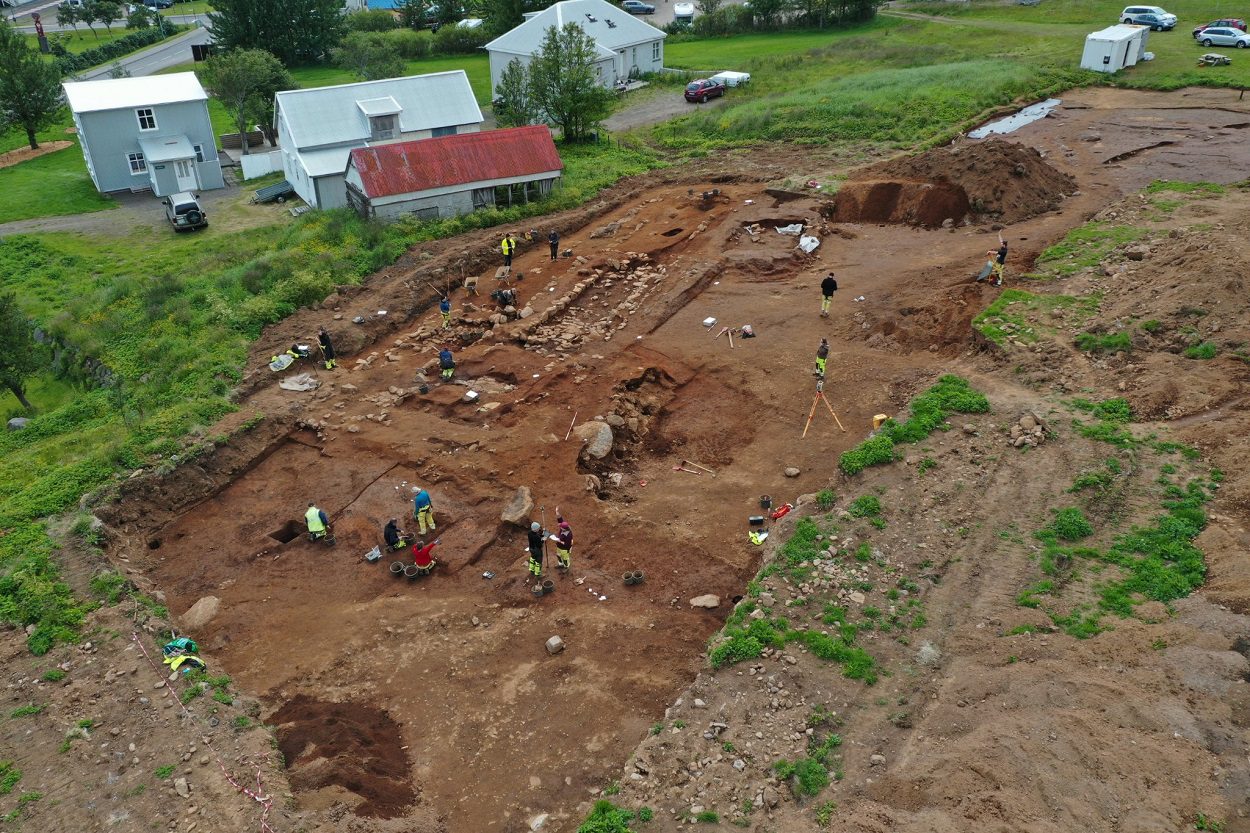 The area has been part of an ongoing study by Antikva with support from the Norwegian Institute for Cultural Heritage Research (NIKU), where previous excavations have found four burial mounds.
The latest archaeological research is focused on an area where the Landnåmsboka, a 12th century text, describes Bjólfur from Voss in Norway establishing one of the first settlements in the region.
The team have uncovered pearls and jewellery, with a 10th or 11th century pearl being decorated with what appears to be the colours of the Icelandic flag, first adopted in 1915 to represent Iceland.
Archaeologists also excavated a burial mound containing human remains that was buried with a horse and deposited grave goods such as a spear, a boat seam, iron artefacts and a silver ring.
Ragnheiður Traustadóttir, an archaeologist and director of the team told RUV: "It will be interesting to put this in context with the four mounds we dug up last year. There is a unique opportunity to look at the history of Seyðisfjörður from the second half of the 10th century until the 11th century."
Header Image Credit : Antikva