Melting ice patches across Norway are revealing archaeological treasures from thousands of years ago that are under threat from climate change.
In recent years, hundreds of discoveries have been made that shows traces of ancient hunting, trapping, animals and plant life.
The soil composition of Norway has a high level of acidity, meaning that organic materials are normally only discovered in a poor state of preservation. The movement of glaciers grinds and crushes any materials below the surface; however, ice patches are relatively stable and create exceptional conditions for preserving organic remains.
In a new study by researchers at the Norwegian University of Science and Technology's NTNU University Museum, the team have published a report that summarises the state of Norway's glacial archaeology.
The most recent surveys from the Norwegian Water Resources and Energy Directorate (NVE) shows that 364 square kilometres of Norwegian snow patches and glaciers have melted away since 2006.
Birgitte Skar from NTNU says: "A survey based on satellite images taken in 2020 indicates that more than 40 per cent of 10 selected ice patches with known finds have melted away. These figures suggest a significant threat for preserving discoveries from the ice, not to mention the ice as a climate archive."
The oldest discovery that emerged from the ice is a 6,100-year-old arrow shaft found at Langfonne in the Jotunheimen mountain range, in addition to a perfectly preserved shoe that dates from 3,000 years ago.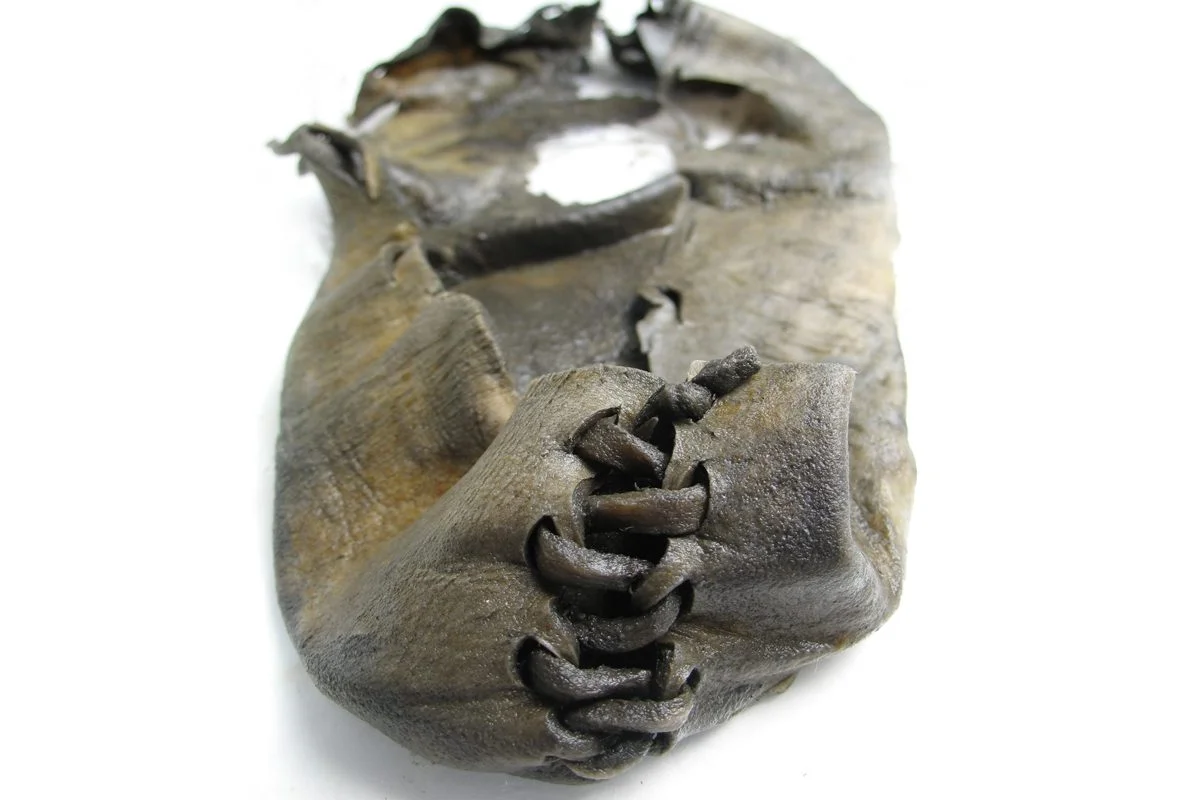 Finds found in the Jotunheimen mountains and other sites suggests that they were in continuous use as hunting grounds for as long as the ice has been there. This means that they offer an unparalleled archaeological treasure of information.
Preserved animal and plant materials gives new insights into the ice as an ecosystem, such as reindeer bones from 4200 years ago that still contain intact bone marrow, as well as several whole mummified mammals and birds.
According to Jørgen Rosvold, the findings are often very well preserved and can provide genetic information about several species far back in time. They can show how species have responded to climate change and human disturbances in the past.
"The time is ripe for establishing a national monitoring programme using remote sensing and systematically securing archaeological finds and biological remains from ice patches. We should also use this programme to collect glaciological data from different parts of the country, since the ice patches can provide detailed data on how the climate has evolved over the last 7500 years," says Rosvold.
The Norwegian University of Science and Technology (NTNU)
Header Image Credit : Åge Hojem, NTNU University Museum