Archaeologists from the University of Birmingham and Ghent University have identified a series of prehistoric pits in the Stonehenge landscape, located in Salisbury Plain, England.
The discovery was made using geophysical and exploratory archaeological methods, including: electromagnetic induction, boreholes, targeted archaeological excavations, and a computer-generated analyses of thousands of subsurface features.
The pits represent some of the earliest evidence of Mesolithic activity at Stonehenge, even predating the Blick Mead occupation site 1.5km's away.
The study has revealed around 400 prehistoric pits, for which six have been excavated and date from around the Early Mesolithic (8000 BC) to Middle Bronze Age (1300 BC). The most significant measures over 4 metres wide and 2 metres and is one of the largest known Early Mesolithic pit feature in north-west Europe. The size and shape of the pit suggest it was probably dug as a hunting trap for large game such as aurochs, red deer and wild boar.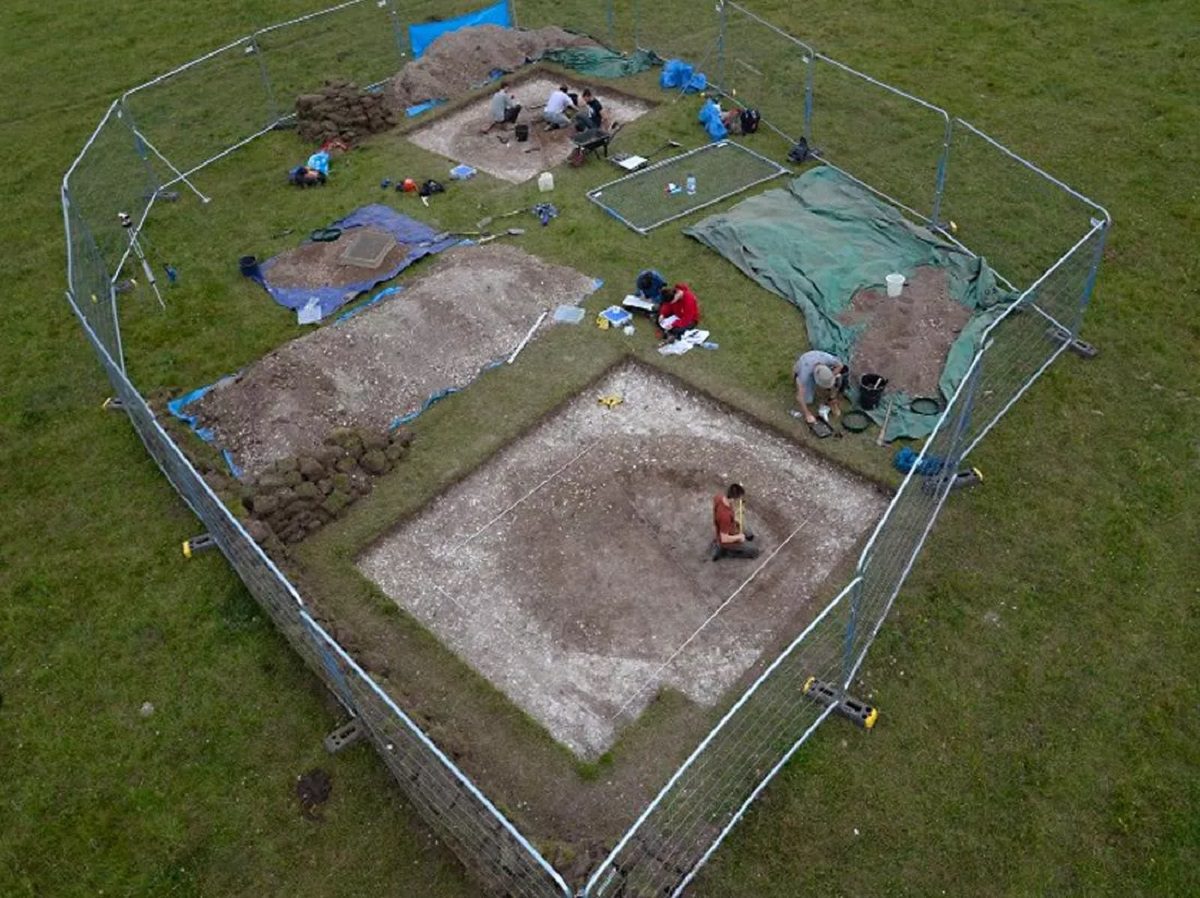 Philippe De Smedt, Associate Professor at Ghent University said: "Geophysical survey allows us to visualise what's buried below the surface of entire landscapes. The maps we create offer a high-resolution view of subsurface soil variation that can be targeted with unprecedented precision.
Using this as a guide to sample the landscape, taking archaeological 'biopsies' of subsurface deposits, we were able to add archaeological meaning to the complex variations discovered in the landscape."
Dr Nick Snashall, Archaeologist for the Stonehenge & Avebury World Heritage Site, said: "By combining new geophysical survey techniques with coring, and pin point excavation, the team has revealed some of the earliest evidence of human activity yet unearthed in the Stonehenge landscape. The discovery of the largest known Early Mesolithic pit in north-west Europe shows that this was a special place for hunter-gatherer communities thousands of years before the first stones were erected."
Header Image Credit : Chuta Kooanantkul