The discovery was made whilst conducting 3D modelling to document an unnamed cave in Alabama.
The cave was first identified in 1998, but has remained confidential to protect one of the richest known Native American cave art sites in North America.
Archaeologists applied 3D photogrammetry documentation to aid with management and conservation of the cave site. By manipulating the 3D model with varying lighting details, the data revealed previously unknown anthropomorphic glyphs, some of which are over 2 metres in length.
The researchers have been able to identify a 3-metre-long diamondback rattlesnake, the largest rattlesnake in the Americas and a sacred animal to the indigenous people, in addition to numerous pre-contact giant images drawn in mud.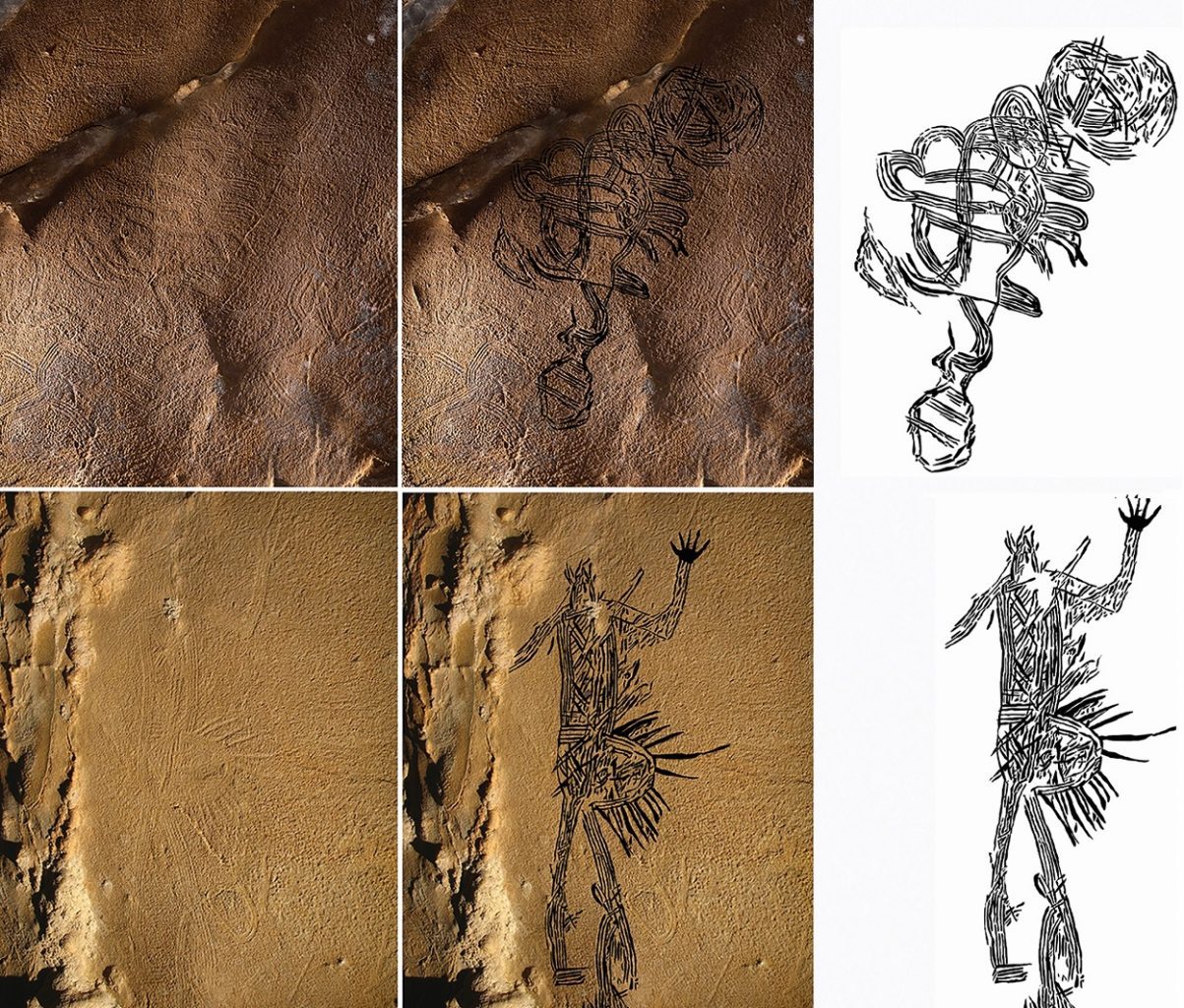 The team also carried out radiocarbon dating, revealing that the cave is a pre-contact site over 1,000-years-old that was visited during the first millennium AD. This was a period when farming and long-term settlements began to replace the forager lifestyle in the region.
These ancient Native Americans were modifying their landscape on a large scale, often incorporating religious and spiritual beliefs. In the Southeast are large mounds built to ascend to the spirits of the upper world. Caves were also sacred spaces viewed as the opposite of the mounds – routes to the underworld. As such, the researchers think that the newly identified glyphs might be depicting the spirits of the underworld.
The team hopes that applying photogrammetry to other sites could lead to further findings, which could revolutionise our understanding of ancient Native American cave art..
Professor Simek, from the University of Tennesse said: "These images are different than most of the ancient art so far observed in the American southeast and suggest that our understanding of that art may be based on incomplete data".
---
https://doi.org/10.15184/aqy.2022.24