Archaeologists have revealed evidence of large-scale Roman silver extraction at Grange Farm in Kent, England.
The site has been studied since 2005, with the results now published by Pre-Construct Archaeology in the publication 'By the Medway Marsh'.
Grange Farm was first inhabited by a farming community in the Late Iron Age, emerging as a major centre during the Roman period for manufacturing salt and ceramics. By the fourth century AD, a new settlement incorporated an 'aisled building', a wooden structure common in Roman Britain, divided into three parts: one end devoted to high-status accommodation, with fireplaces in the middle and an area for metalworking at the other end.
A huge amount of litharge – a by-product of the 'cupellation' method of silver extraction was unearthed; weighing 15kg, it's the most ever found at a site in Roman Britain, representing silver extraction on an industrial scale.
Also found at the site is a Roman mausoleum that would have stood almost two storeys high, with a tessellated pavement of plain red mosaic. Within the monument was a lead-lined coffin that held the remains of a middle-aged high-status woman.
The grave was disturbed in the 5th Century but the monument remained standing in a ruinous state until the Norman Conquest, when the land, recorded as having 'pasture, a probable tidal mill and six unfree peasants', was given to Bishop Odo of Bayeaux, half-brother of William the Conqueror.
Victoria Ridgeway, Director at Pre-Construct Archaeology & Monograph Editor said: "It is very unusual to find a lead-lined coffin within a mausoleum in Roman Britain and the building and the coffin both suggest the woman was important to her community. Stable isotope analysis suggests that she may well have grown up in the local area, although we can't exclude an origin in parts of southern and eastern England or even Europe."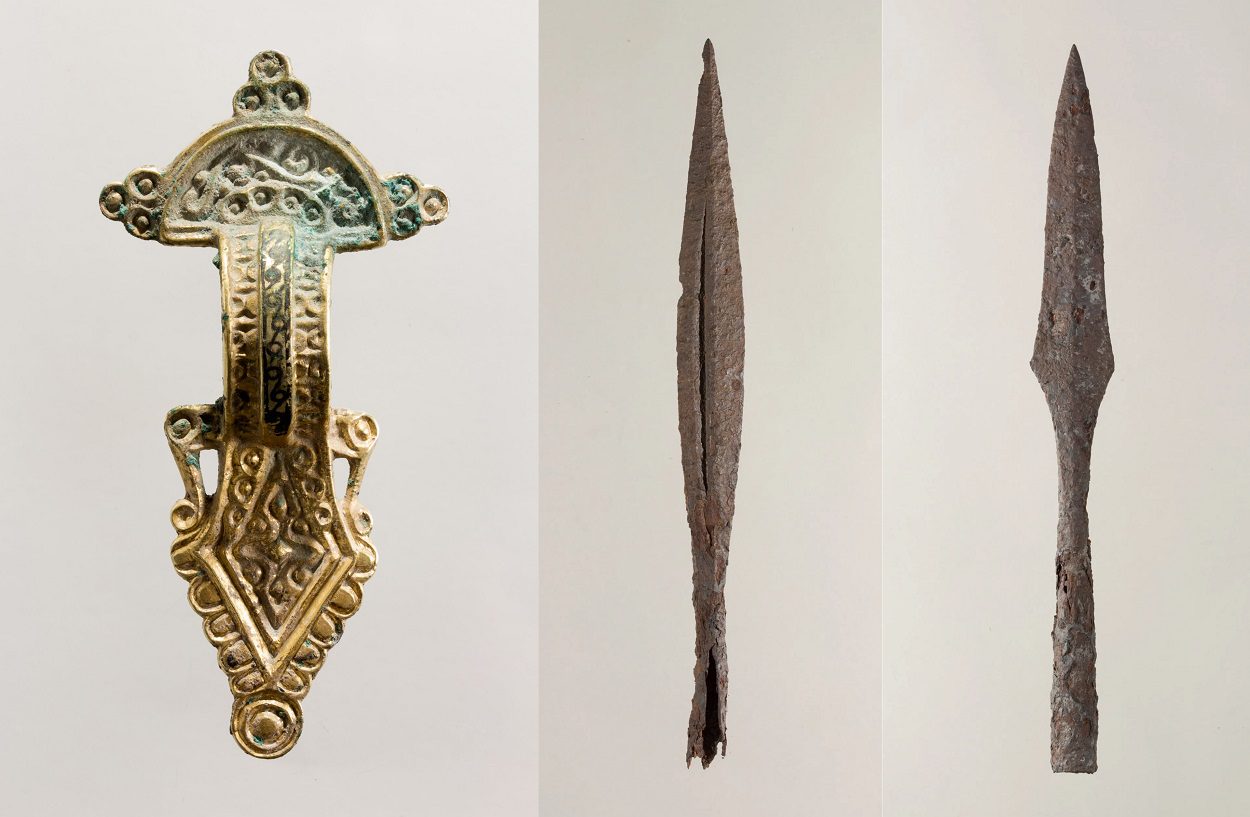 The site also has evidence of Anglo-Saxon activity, although no settlement or burials have been found. Instead, archaeologists uncovered Anglo-Saxon finds such as a Scandinavian-style brooch of solid silver cast in Nydam Style and gilded, dating from the later part of the fifth century AD and two spearheads.
Header Image Credit : Pre-Construct Archaeology