Archaeologists have discovered a 4,000-year-old stone board game whilst excavating a Bronze Age and Iron Age settlement near the village of Ayn Bani Saidah in Oman.
Excavations were conducted by the Polish Centre of Mediterranean Archaeology (CAŚ) from the University of Warsaw as part of an Omani-Polish project called "The development of settlements in the mountains of northern Oman in the Bronze and Iron Ages".
The project is studying settlements within the Qumayrah Valley, where preliminary surveys previously located prehistoric campsites, burials, settlements and tower structures, all within a close vicinity of Ayn Bani Saida.
The valley is a micro-region that contains many archaeological remains located along a 10-km-long L-shaped hollow between massifs forming part of the Jebel Hajar Mountain range. In ancient times this was a major route connecting Bat in the south, Buraimi and Al-Ayn in the north, and the sea coast near Sohar in the east.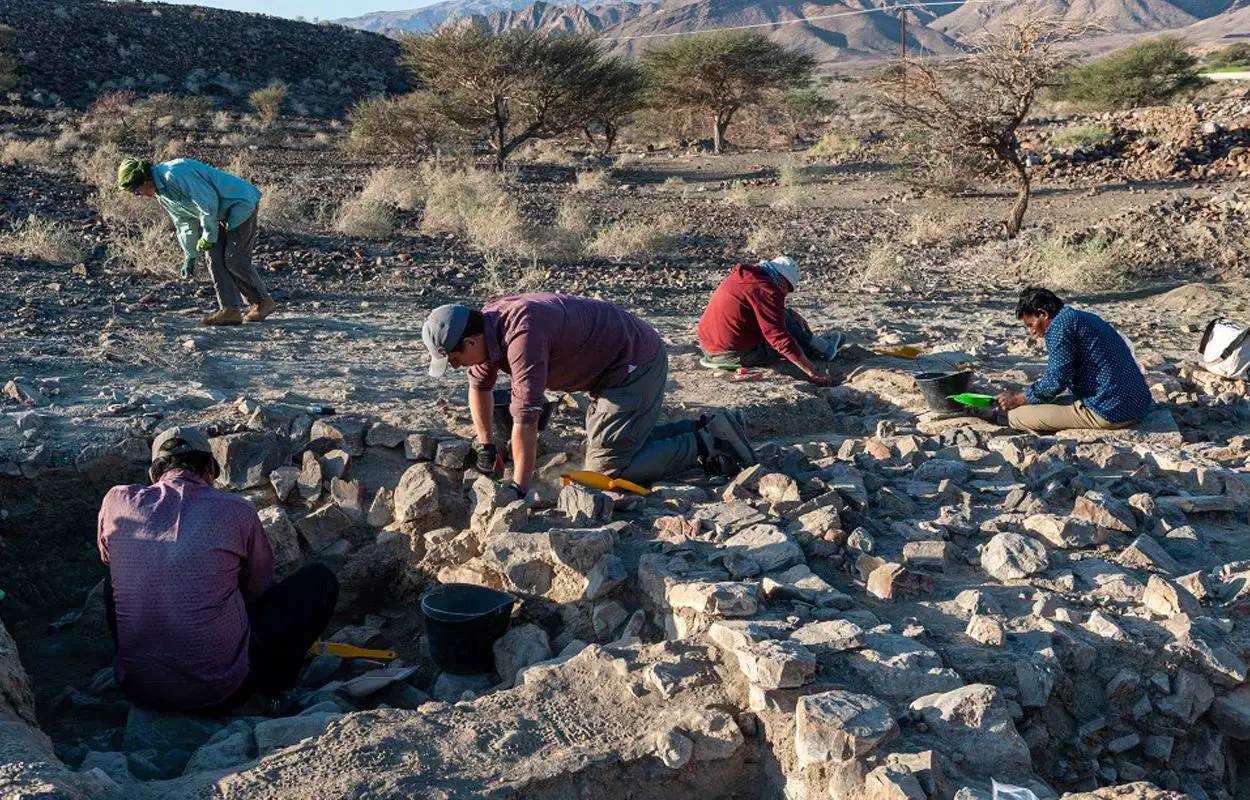 In the latest study, the researchers identified an ancient settlement from the Umm al-Nar period (2500-2000 BC), where they unearthed the remains of several large circular towers and Bronze Age buildings.
The most notable find is a stone board game with marked fields and cup holes, consistent with games based on a similar design that have been found in India, Mesopotamia, and the Eastern Mediterranean basin.
Researchers also found evidence of processing copper at the site, as well several copper objects, suggesting that the settlement participated in this lucrative trade for which Oman was famous for at that time, with mentions of Omani copper present in the cuneiform texts from Mesopotamia.
Professor Piotr Bieliński from the Polish Centre of Mediterranean Archaeology said: "The abundance of traces of settlement from different periods proves that this valley was an important place in prehistory, and perhaps also in the history of Oman".
The Polish Centre of Mediterranean Archaeology
Header Image Credit J.Sliwa/PCMA UW