Castro de Baroña is a fortified Iron Age settlement, located on a rocky outcrop on the coastline of A Coruña in Galicia, Spain.
The settlement was constructed during the 1st century BC by the Castro culture (cultura castreña in Spanish, meaning "culture of the hill-forts"), that are described for their material culture within the North Western regions of the Iberian Peninsula and their walled oppida and hill forts, known locally as castros.
During this period, the region was inhabited by the Praestamarcos tribe, first mentioned in later texts by the Roman geographer Pomponius Mela and by Pliny the Elder in the 1st century AD.
Castro de Baroña was built on a small peninsula projecting out in to the sea (the "Punta do Castro") that is only accessible via a small narrow beach connected to the Galician mainland. The site is protected on approach by an outer moat four metres wide by three metres deep, followed by a series of parallel stone walls filled with sand and stone.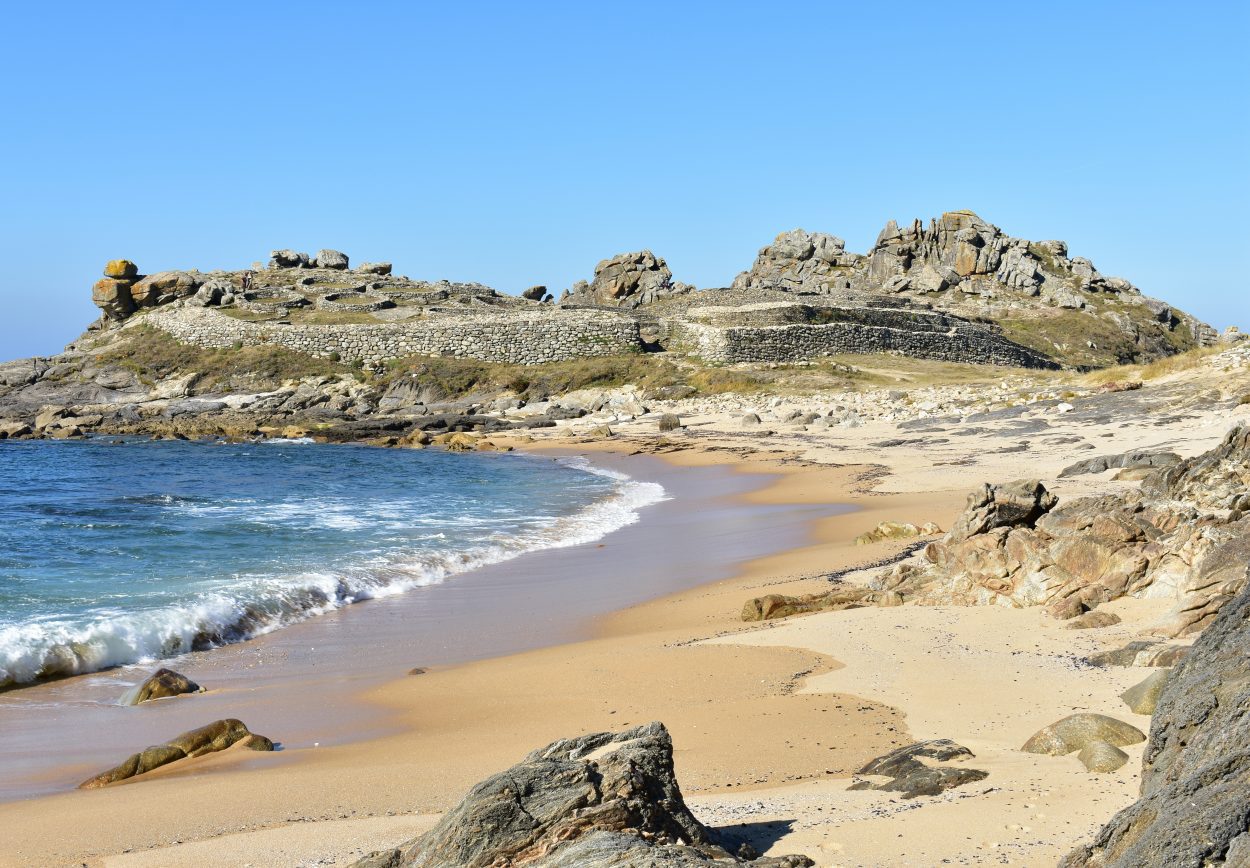 This led to the main wall situated on the peninsula, consisting of two segments that surrounds the inner compounds, supported by a tower that defended the entrance, which may have been reinforced with a gate.
Within the settlement are two distinct areas separated by angular walls, containing twenty circular and semi-circular structures built from local stone. Whilst excavating the structures, archaeologists have found earthenware artefacts, fireplaces, and evidence of metalworking, masonry and textile production.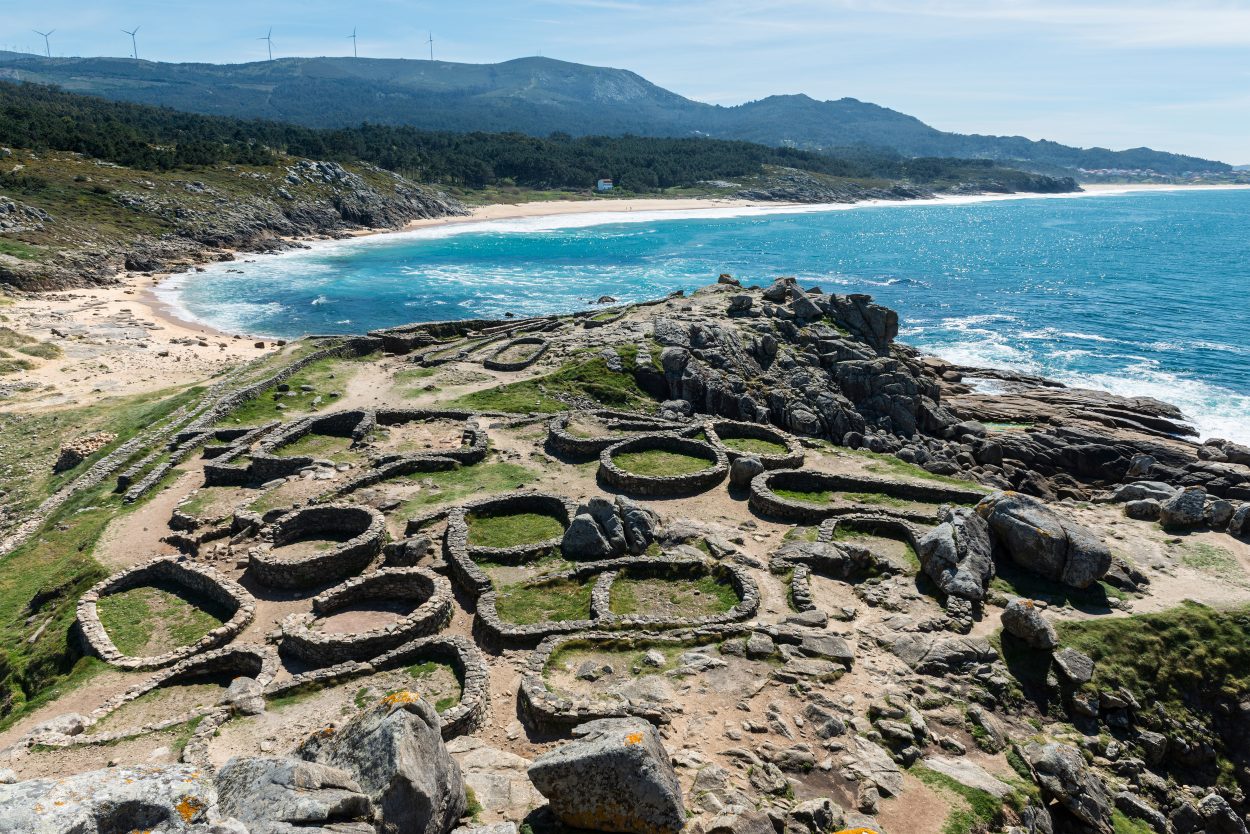 The inhabitants were mainly self-sufficient, living off a mixed diet of food sourced from the sea and through pastoral farming of cattle, goats and sheep. However, the position of the settlement meant that there was no fresh water, springs or wells that could sustain the population during times of siege.
Castro de Baroña was abandoned during the 1st century AD, possibly as a result of the Roman encroachment into the region, resulting in other hill-forts and oppida across the Castro culture areas also being mostly abandoned by the 2nd century AD.