Archaeologists excavating in the Chicama valley, located in the department of La Libertad, Peru, have discovered an ancient complex that dates from the Chimú period.
The Chimú culture first emerged around AD 900 and are best known for their distinctive monochromatic pottery, metal working, shell art and advanced farming techniques.
At its peak, the Chimú kingdom was the largest in the Late Intermediate Period, encompassing 1,000 kilometres (620 mi) of coastline from the Jequetepeque valley in the north, to Carabayllo in the south, centred on their capital of Chan Chan.
Many scholars argue that the Chimú was the last Andean kingdom capable of stopping the Inca expansion, but they themselves were conquered by the Inca during the AD 1470s. By the time Spanish conquistador Francisco Pizarro arrived around AD 1532, many Chimú centres were found largely abandoned and were looted by the Spanish.
Excavations in the Chicama valley were conducted by the Universidad Nacional Mayor de San Marcos (UNMSM), as part of the Chicama Archaeological Program.
The researchers unearthed a three-building complex, similar in design to the Chan Chan citadel, with traces of a large surrounding wall that rose up at least two metres in height.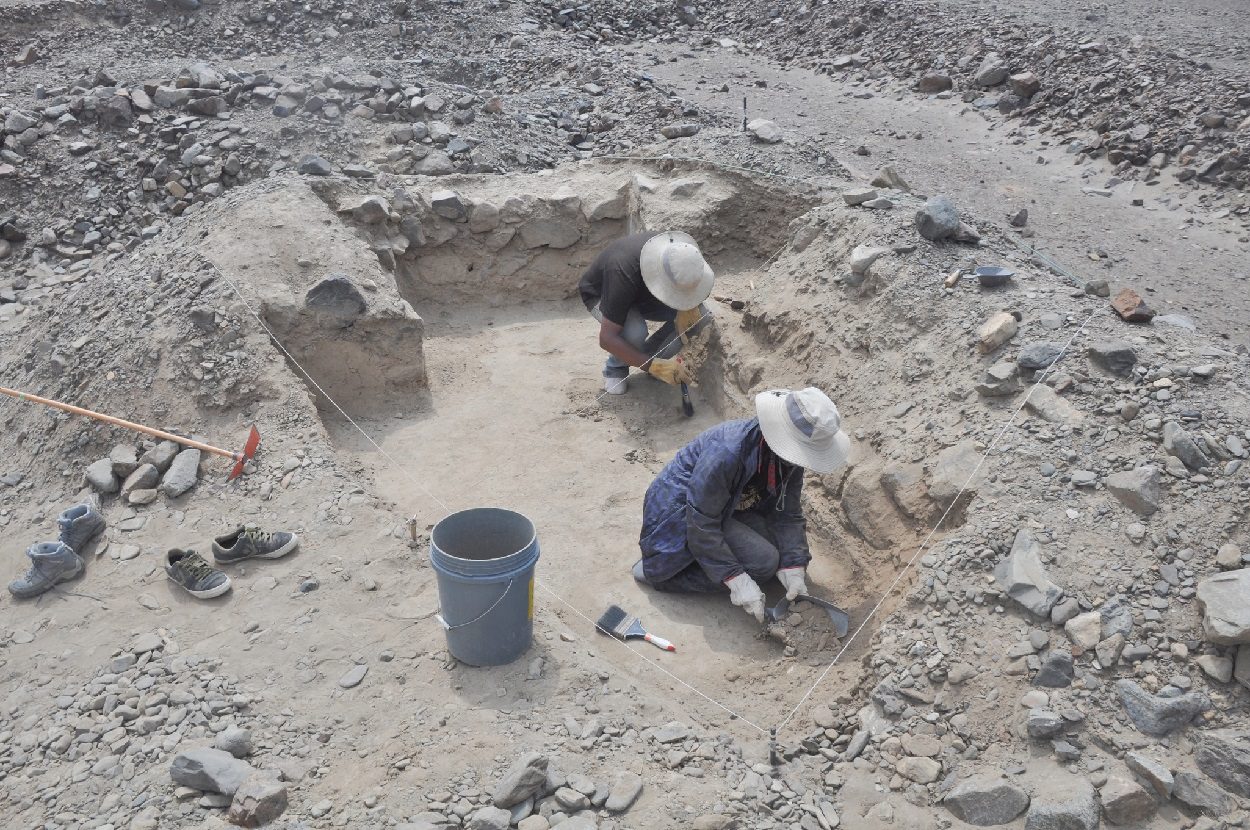 Archaeologists suggest that the complex dates from around 500 to 600 years ago and was an agricultural centre, supported by the discovery of around 40 hectares of cultivated fields in the vicinity that were irrigated using an ancient system of canals.
Reporting on the discovery, UNMSM archaeologist Carito Tavera Medina said: "It demonstrates the long tradition that the Chicama valley has, of allocating spaces for cultivation and large-scale agricultural production for the sustainability of the people in the area of the Peruvian north."
Header Image Credit : UNMSM