Archaeologists have mapped Karakorum, the capital of the Mongolian Empire using advanced geophysical methods.
Karakorum, also called Kharkhorin was founded around AD 1218–20, when Genghis Khan established a town of yurts at Karakorum to rally his troops during his campaigns against the Khwarezm Empire.
Karakorum developed into a city during the reign of Ögedei Khan (the third son of Genghis Khan and second Great Khan of the Mongol Empire). Under Ögedei and his successors, Karakorum became the traditional capital of the Mongols and an important centre of diverse religious microcosm and mercantile trade along the Silk Road.
In a new study published in the journal Antiquity by an international team of researchers, archaeologists applied advanced geophysics methods to reveal the layout of Karakorum's roads, districts, and internal structures.
The team surveyed an area of 465ha over 52 days with a 'SQUID' (Superconducting Quantum Interference Device), that measures the topography of the surface and magnetic fields of the ground beneath.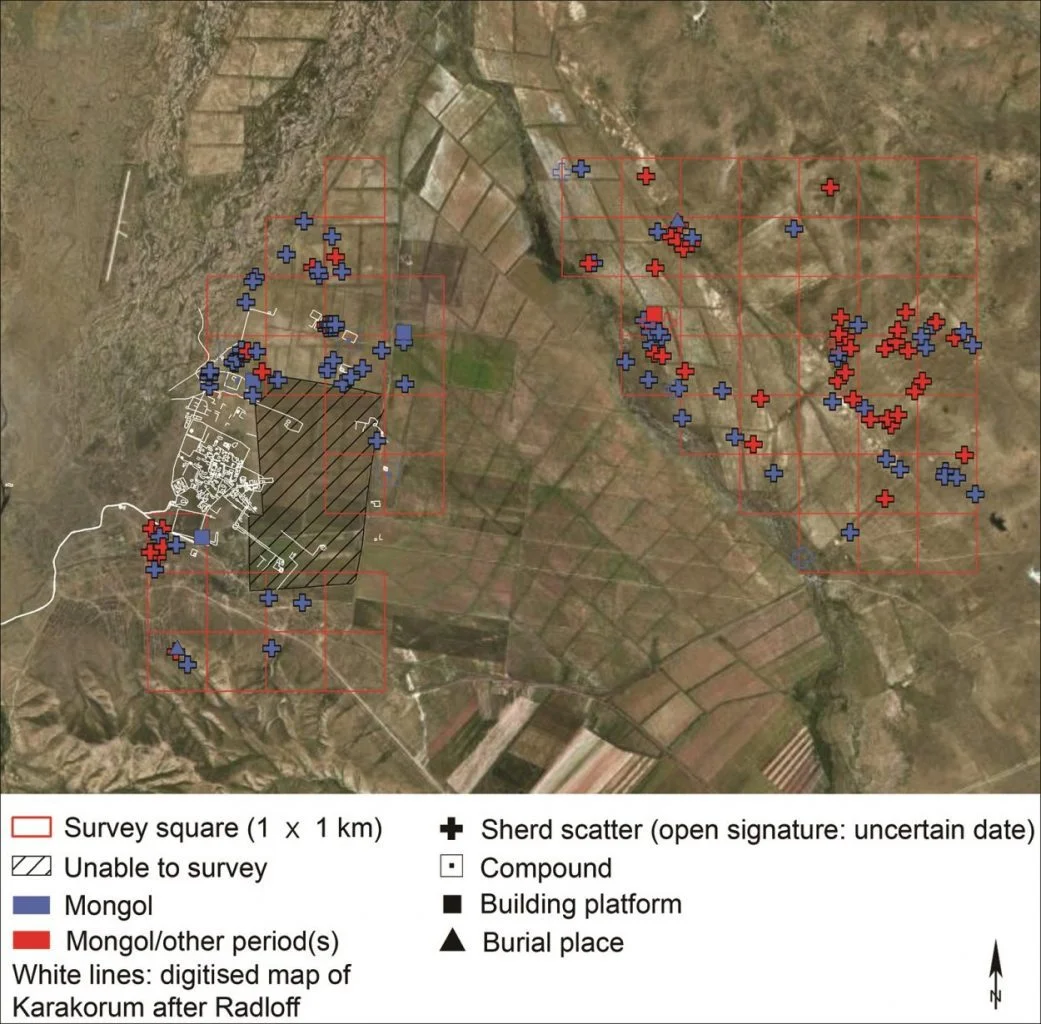 By combining this data with previous surveys, aerial photography, and historical records, the team was able to create a detailed map of Karakorum that shows the inner layout, and the extent of the city beyond the actual walled area, as well as the social organisation of the city's population.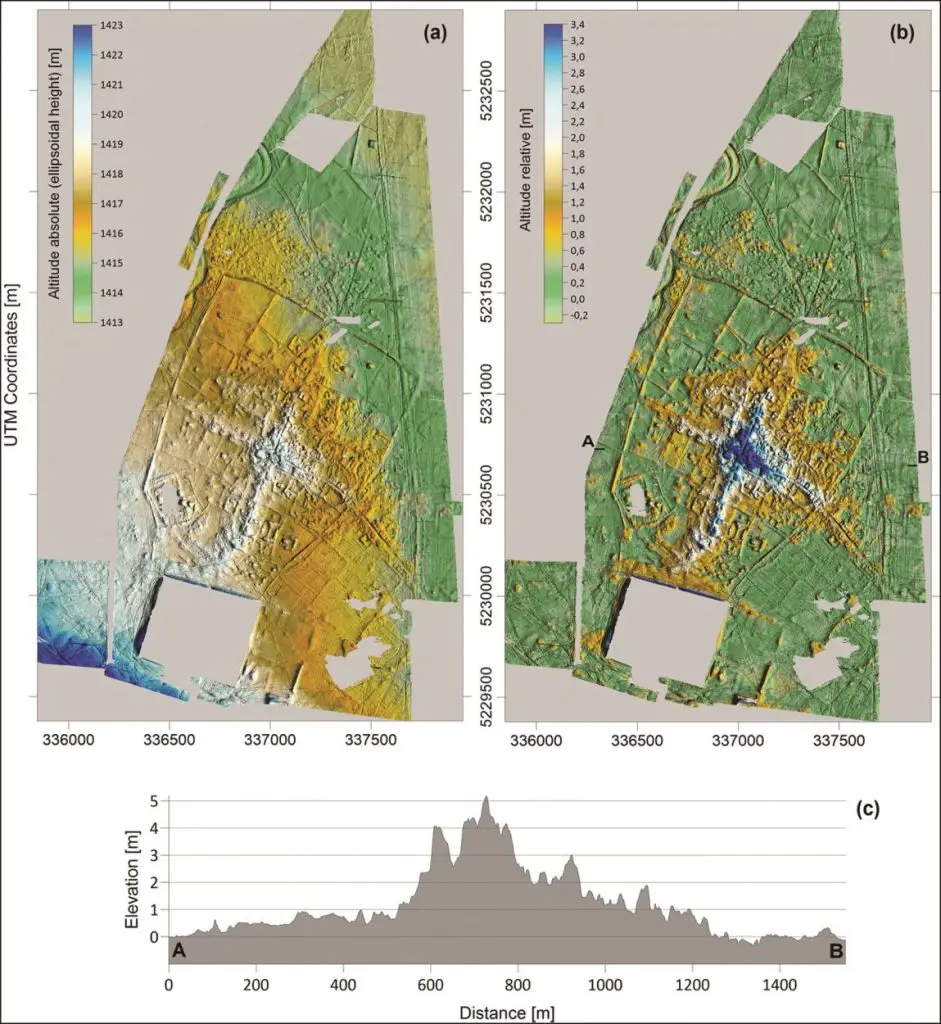 The team also mapped the city walls, revealing three of the four main gates documented in the historic record. Outside of these walls, they found the city extended over 3km along some of the approaching roads – far greater than other research and historical records indicated.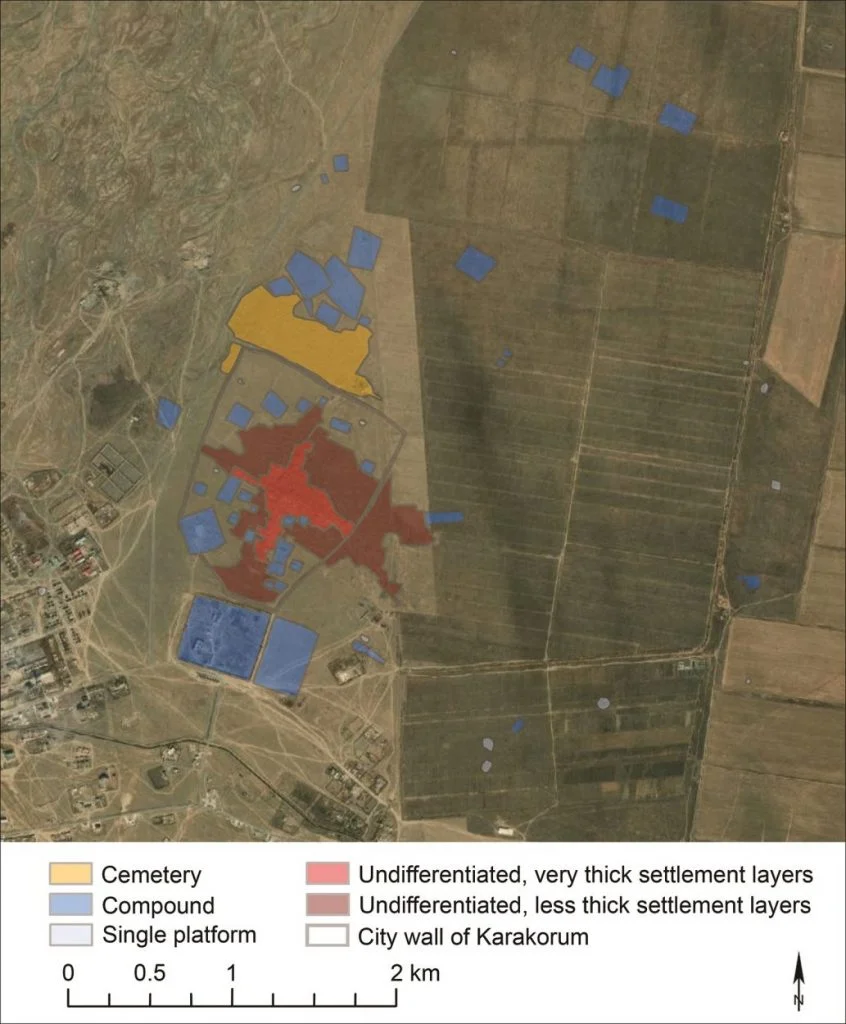 Further, the study found that the centre of the city had much denser deposits, suggesting these were the areas of the city occupied for the longest period. However, the team ultimately found the biggest single feature of Karakorum was nothing. 40% of the area within the wall appears to have been left empty.
"The most exciting facet of our work for me was to see the progress of data acquisition during the field season." said said Professor Bemmann, lead author of the study, "It was astonishing to witness the growing extent of the map day by day, and with that the digital reconstruction of Karakorum". Find out more
Header Image – Kharkhorin Erdene Zuu Monastery in Kharkhorin – Header Image Credit : Kokhanchikov – Shutterstock