The Paris Catacombs is a subterranean complex of around 200 miles of tunnels, housing the remains of millions of interred Parisians, in the former Tombe-Issoire quarries under the plain of Montrouge in Paris, France.
During the late 18th century, a shortage of burial sites in graveyards and cemeteries, combined with public health concerns led to the decision by Paris authorities to develop a site for the mass interment of the deceased outside the city boundaries.
The former Tombe-Issoire quarries was selected, with the quarry being consecrated as the "Paris Municipal Ossuary" on April 7th, 1786. Preparation of the site and the transfer of bones from defunct cemeteries was entrusted to Charles Axel Guillaumot, an inspector at the Department of General Quarry Inspection, but also renowned as an architect and urban planner.
The first transfers began in 1785 with the exhumation and removal of burials at the Saints-Innocents cemetery late at night to avoid negative reaction from Parisians and church officials. The bones were unceremoniously dumped into quarry wells, where workers would then distribute and pile the remains into the excavated tunnels and galleries.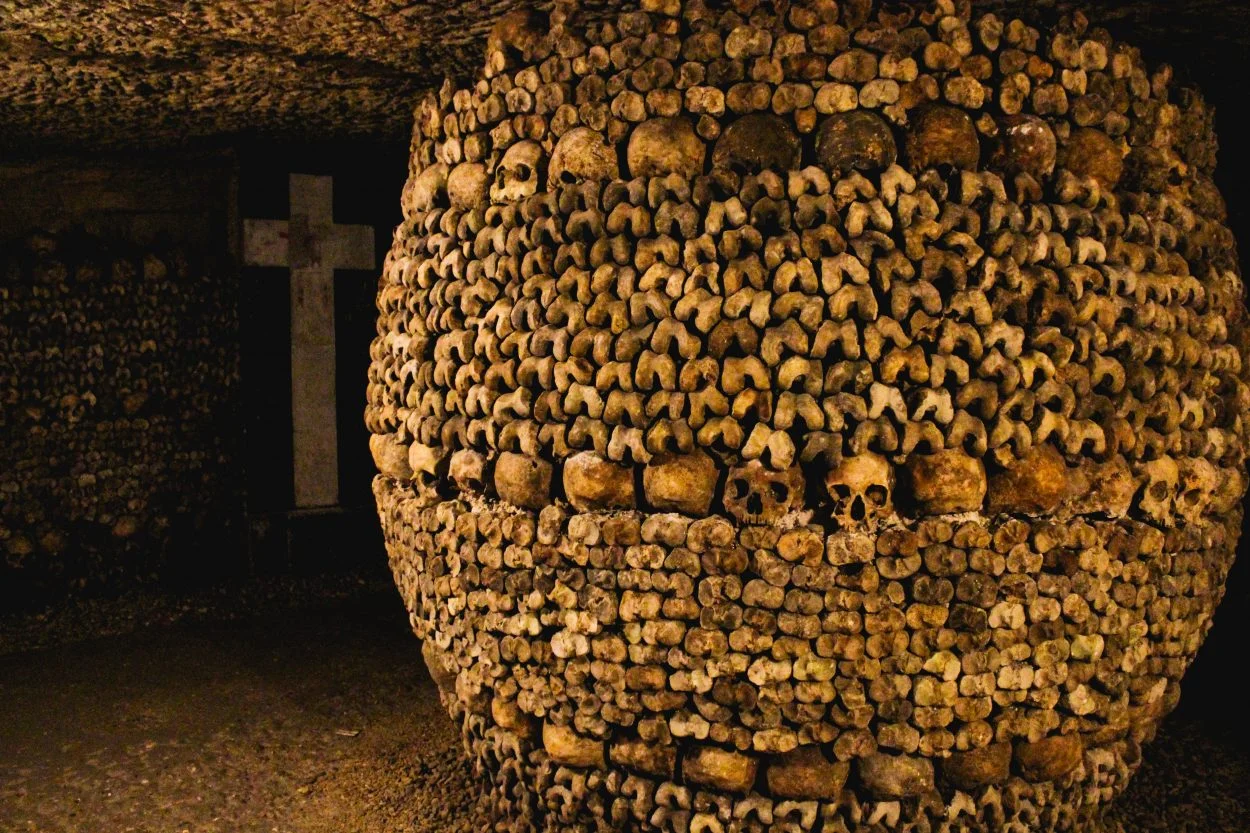 During these early years, the catacombs were simply a disorganised bone repository, but from 1810, a series of renovations transformed the galleries into a mausoleum, becoming a popular tourist attraction visited by notable figures such as the future Charles X, the Austrian Emperor Francis I, and Napoleon III.
The renovation works was initiated by Louis-Étienne Héricart de Thury, Director of the Paris Mine Inspection Service, who instructed the stacking of skulls and femurs into the present patterns located in the catacombs today.
Masonry monuments in the Antique and Egyptian styles were also installed, in the shape of Doric columns, altars, steles or tombs. To add to the visitor experience, Thury had certain areas named after religious, Romantic or Antique sources, and had two cabinets built in the style of traditional cabinets of curiosities, one displaying the various minerals found under Paris, and another showing skeletal deformities.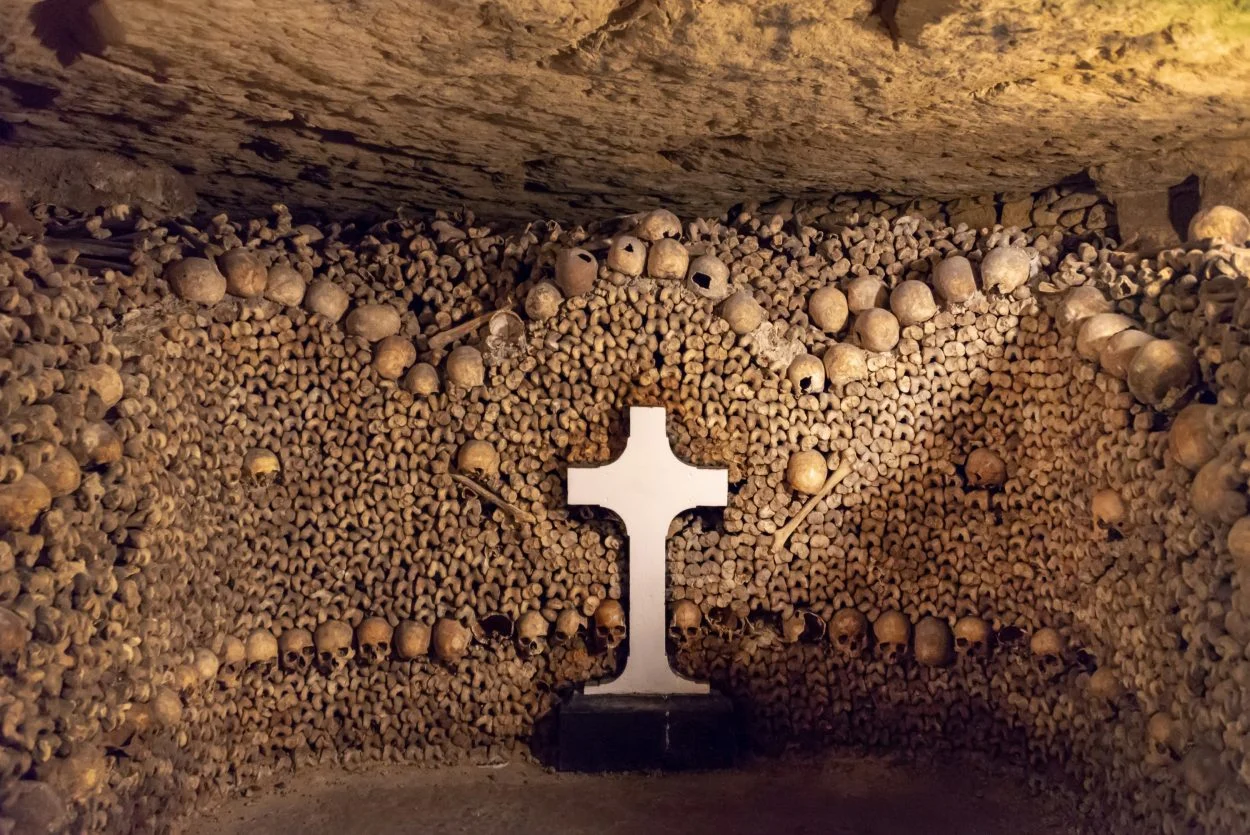 During World War II, Parisian members of the French Resistance, under the command of Colonel Rol-Tanguy, used the catacombs to launch the insurrection for the liberation of Paris, calling on Parisians to take up arms against the German occupiers.
By the time burials ended at the catacombs, around 6 million Parisians' bones had been interred, which are now part of an ongoing pathological study to consolidate and conduct conservation of all the remains. Take virtual tour
Header Image Credit : Mikhail Gnatkovskiy – Shutterstock