Archaeologists from the Russian-Uzbek archaeological expedition has conducted the first excavations of the Bactrian fortress of Uzundara, a border outpost that protected ancient Bactria during the Hellenistic period.
Uzundara was part of a wider system of fortifications in the present-day Boysun region of Uzbekistan, that protected the northern borders of Bactria from raiding nomads. Data from GPR studies and tacheometric surveys has established that the fortress consisted of a main quadrangle, a triangular citadel, and an outer wall reinforced with 13 rectangular towers.
The fortress was built around the early 3rd century BC, during the reign of Antiochus I of the Hellenistic Seleucid Empire. During the reign of Eucratides I of the Diodotid dynasty, Uzundara was destroyed in a nomad assault on the Bactrian borders.
In recent excavations, archaeologists have uncovered one of the defensive towers, sections of the fortress wall, and a significant number of artefacts, which confirms that the fortress was rebuilt at the beginning of the 3rd century BC, and abandoned in the 2nd century BC.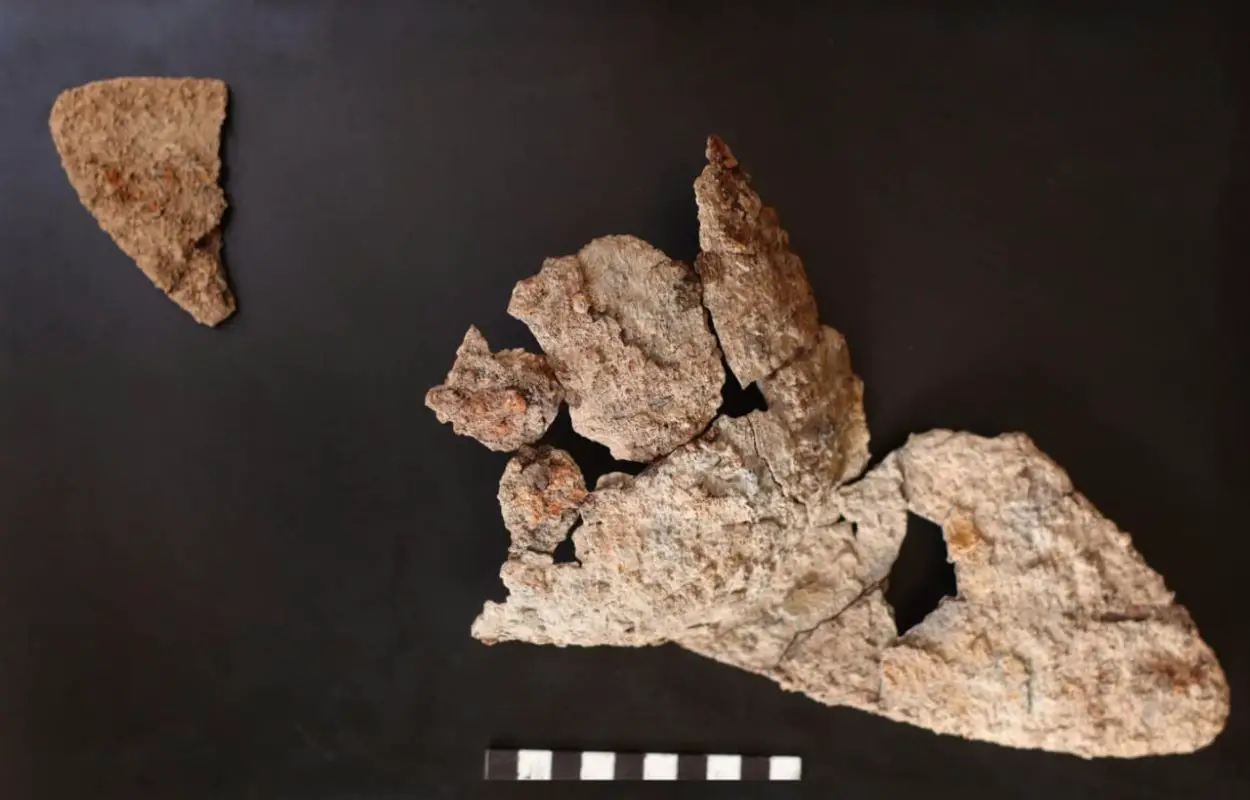 In the upper layers of the inner-wall galleries, the team excavated coins of Euthydemus I, who ruled around 235-200 BC, whilst in the lower layers belonging to the early stage, weapons and a coin of the Alexander type were unearthed. In the outer gallery of the fortress wall adjacent to the north-eastern tower, a fragmented iron umbilicus of a firerah shield was also discovered.
Nigora Dvurechenskaya from the Russian Academy of Sciences said: "Excavations have shown that the fortifications are perfectly preserved. For the first time since the destruction of the fortress, the walls of Uzundara saw the light again: we uncovered half of the corner tower, which remained two stories high, opened the passage and the fortress walls with two galleries, which survived to a height of up to three meters."
Header Image Credit : Institute of Archaeology RAS