In the opening months of the Second World War, Nazi forces executed over 30-35,000 civilians in the Pomeranian region of Poland – the first large scale atrocity in the country. Despite efforts to hide these crimes, research is shedding light on these massacres over 80 years later.
Archaeologists working in 'Death Valley,' one of at least 400 locations these massacres took place, have uncovered a mass grave and hundreds of artefacts such as victims' possessions.
Lead author Dr Dawid Kobiałka, from the Polish Academy of Sciences, and the other researchers also explored archival material worked with the local community to gain more insight into these events. Their findings were reported in the journal Antiquity.
"As a kid living near Death Valley, I used to play with my friends there," said Dr Kobiałka, "Three decades later, I discovered a mass grave of approximately 500 Poles there."
These war crimes, which gave Death Valley its name, were part of a coordinated campaign in which the Nazis executed 12,000 civilians in the area around the village of Piasńica from late 1939 to early 1940. Many historians consider this a prelude to the later Nazi genocides.
The Nazis returned to Death Valley, which is located near Chojnice, in 1945 to hide their crimes. Shortly after the war, the remains of 168 of the victims were uncovered at the site. "However, it was commonly known that not all mass graves from 1939 were found and exhumed, and the grave of those killed in 1945 was not exhumed either," said Dr Kobiałka.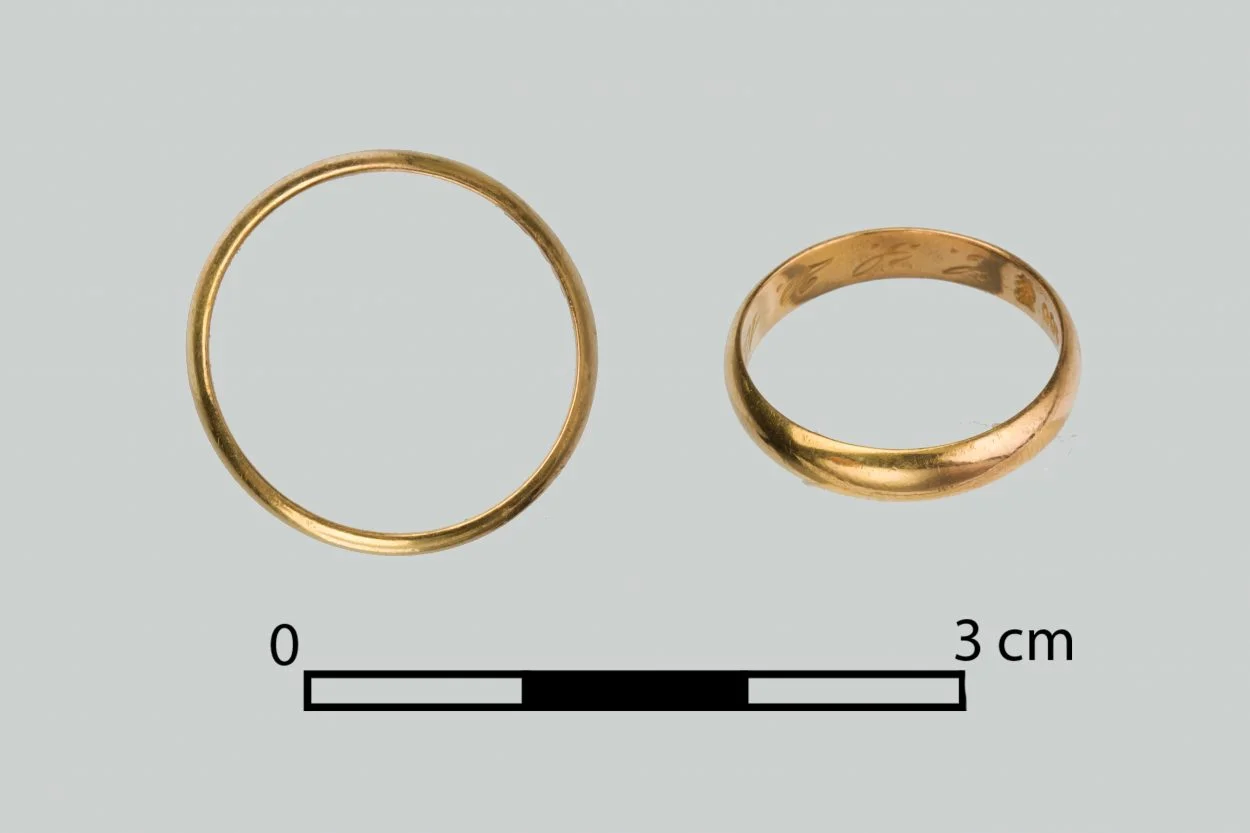 As such, a new research project returned to the site to uncover more about these war crimes. Dr Kobiałka and the team consulted historical records and, worked with the local community, and carried out non-invasive surveys.
This culminated in limited excavations. "Without any doubt, the most important result of the research in 2020 in Death Valley was locating a mass grave from 1945," said Dr Kobiałka, adding the team also uncovered hundreds of artefacts from the massacres including the victims' possessions.
"Among the most important artefacts found was a woman's wedding ring," said Dr Kobiałka, "It was identified by doctor Dariusz Burczyk from the Institute of National Remembrance, Poland as belonging to Irena Szydłowska, a courier of the Polish Home Army. Her family was informed about the finding and the plan is to return the ring to them."
The historical investigation also helps shed light on the identity of the victims, revealing one of the 1945 massacres was of a column of prisoners from the Polish resistance.
"A series of specialised analyses of the finds is taking place right now," said Dr Kobiałka, "It is believed that more victims killed in Death Valley will be identified soon and their families will be informed about what really happened to their beloved ones." Find out more
Header Image Credit : Antiquity