A hidden cache of WW2 Nazi artefacts and documentation has been discovered in a walled cavity in the German city of Hagen.
The cavity was revealed during renovation works by Sebastian Yurtseven of his aunts' home, after severe flooding caused by the Volme river bursting its banks had led to extensive water damage of the property interior.
After removing a loose piece of plasterboard, Mr Yurtseven first came across a newspaper dated from 1945, then, he uncovered numerous objects and documents all from the Nazi era – including gas masks, a revolver, a brass knuckle duster, NSDAP party eagles, and hundreds of letters and documents from the National Socialist People's Welfare (NSV).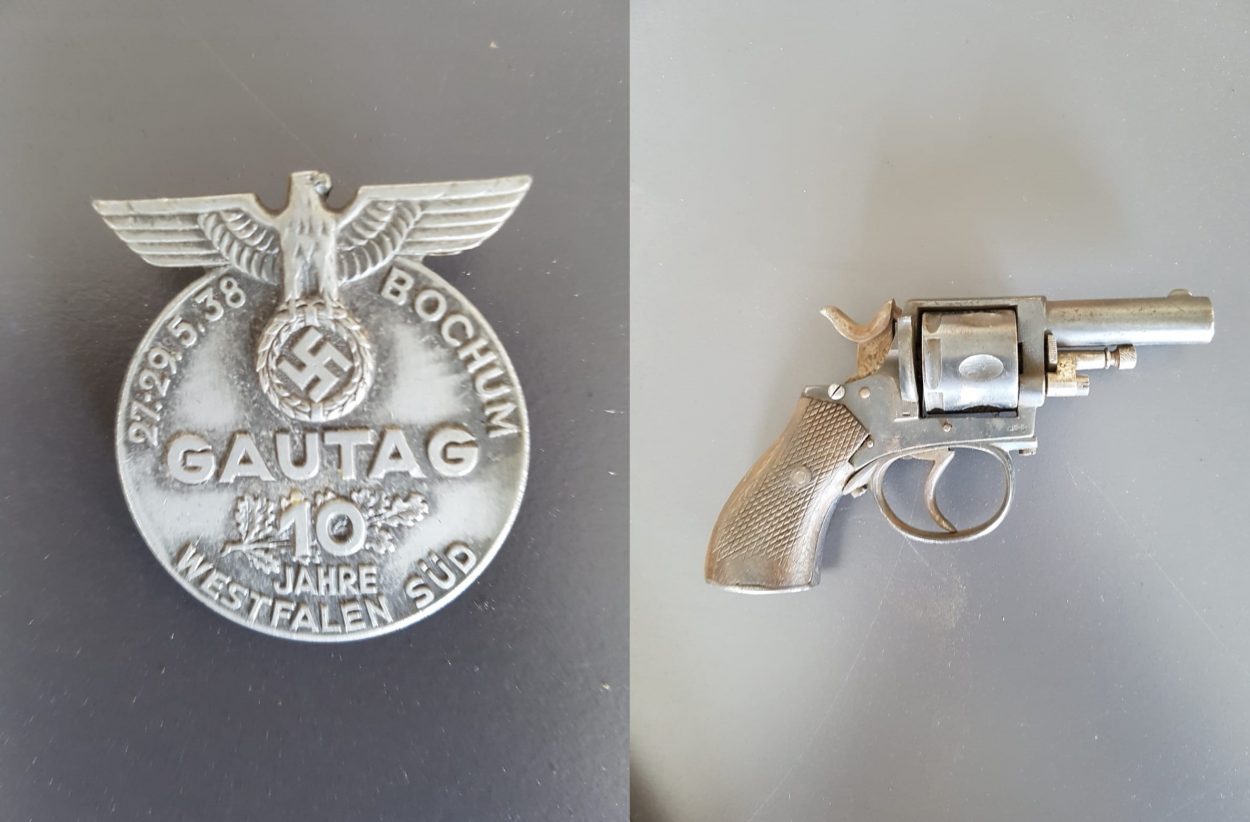 During the war, the NSV followed the racial and ideological goals of the Nazi state for determining who would qualify for aid and welfare, and was funded on the confiscation of Jewish assets and revenues generated from forced labour.
With the arrival of Allied forces in Germany, it is likely that Nazis party members hid all materials and documentation in fear of arrest. After Germany's defeat, the Allied Control Council issued "Law no.2" that permanently dissolved the National Socialist Party and its subsidiaries (including the NSV).
The discovery has already been described as "a time capsule from the Nazi era", which experts say will provide a valuable insight into the inner workings of the NSV, especially when many official documents and archives were either destroyed or hidden following Allied advances.
Dr. Ralf Blank from the museums and archives of the city of Hagen said: "It is an incredibly important find. It throws a spotlight on the actions and activities of Nazi agencies at the local level. "
Removal and preservation of the cache was conducted by LWL Archaeology for Westphalia, along with the city museum and archive.
Header Image Credit : Stadtarchiv Hagen (city archives of Hagen)