The Temple of the Moon is an Inca ceremonial site, constructed in the open face of a shallow cave near the ancient city of Machu Picchu in Peru.
The temple boasts niches and fake doors inserted in the stones beneath the overhanging cave, with an enormous 8-meter-high by 6-meter-wide entrance, and a rock sculpted in the shape of an altar.
The temple is said to contain each of the three planes of the Inca religion: the Hanan Pacha (the heavens), the Kay Pacha (the earth), and the Ukju Pacha (the underworld), represented respectively by the condor, the puma, and the snake.
The purpose of the Temple of the Moon is not exactly known. Despite the name given, there is no evidence of lunar ceremonial worship, with the associated name deriving from modern observations during the night of a full moon, when the cave's interior becomes illuminated in moonlight.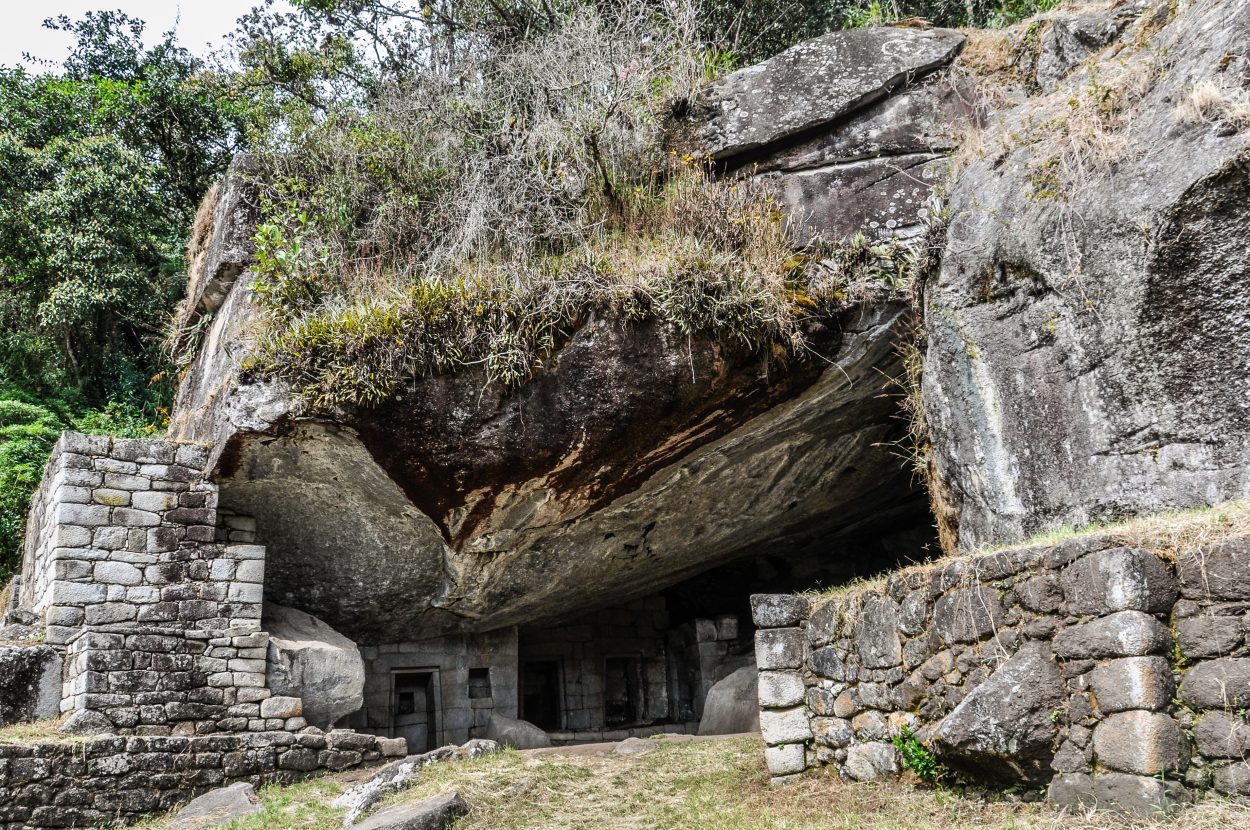 It has been speculated that the site was used for burials, a ceremonial bathing complex, or as an observation post due to the elevated position beneath the peak of Huayna Picchu on its north-western face.
Historical sources do note that the Inca perceived cave entrances as a place from which the first ancestors came, and often buried their dead in caves so that the souls could return to reside there. The Inca also considered caves as sacred places for leaving offerings in dedication to the mountain deities.
Recent studies below the site supports the theory of mountain worship, as archaeologists found a structure with two small holes cut into niches. When looking through the holes, the Cerro Yanantin is visible, which was also deified at sites such as Macchu Picchu where the Inca carried out rituals and pachamamas (offerings to the earth) at a shrine called the sacred rock that overlooked the Cerro Yanantin.
Header Image Credit : Javier Lopezzani – Shutterstock