---
Perrhe, also called also Antiochia on the Taurus was an ancient city of the Kingdom of Commagene, located north of the present-day city of Adıyaman, Turkey.
The Kingdom of Commagene was a Greco-Iranian kingdom ruled by a Hellenised branch of the Iranian Orontid dynasty, that served as a buffer state between the great powers of Parthia, Syria, Armenia, and the Romans.
Commagene was originally part of the Kingdom of Sophene, but became an independent state in 163 BC when Ptolemaeus of Commagene established himself as king. In AD 17 the Romans annexed the kingdom, but it re-emerged again as an independent kingdom, albeit under Roman influence.
The kingdom was finally absorbed into the Roman Empire in AD 72, when Emperor Vespasian deposed the dynasty, and the kingdom was definitively re-annexed into the territory of Syria.
Perrhe was founded at the foot of the Karadağ ridge on the route from the Commagene capital of Samosata over the Taurus mountains to Melitene. The city was one of the four core cities of the kingdom that served as an important staging hub for travellers and merchants who stopped to visit a famed profuse spring in the city centre. On the Tabula Peutingeriana, a 13th-century parchment believed to be based on a 4th or 5th century Roman map, the city appears as the second stop on the route from Samosata, after Comana.
By the reign of Gaius Julius Antiochus IV Epiphanes (the last king of Commagene before the final Roman annexation) between AD 38 – AD 72, the city was renamed as the polis of Antiochia on the Taurus.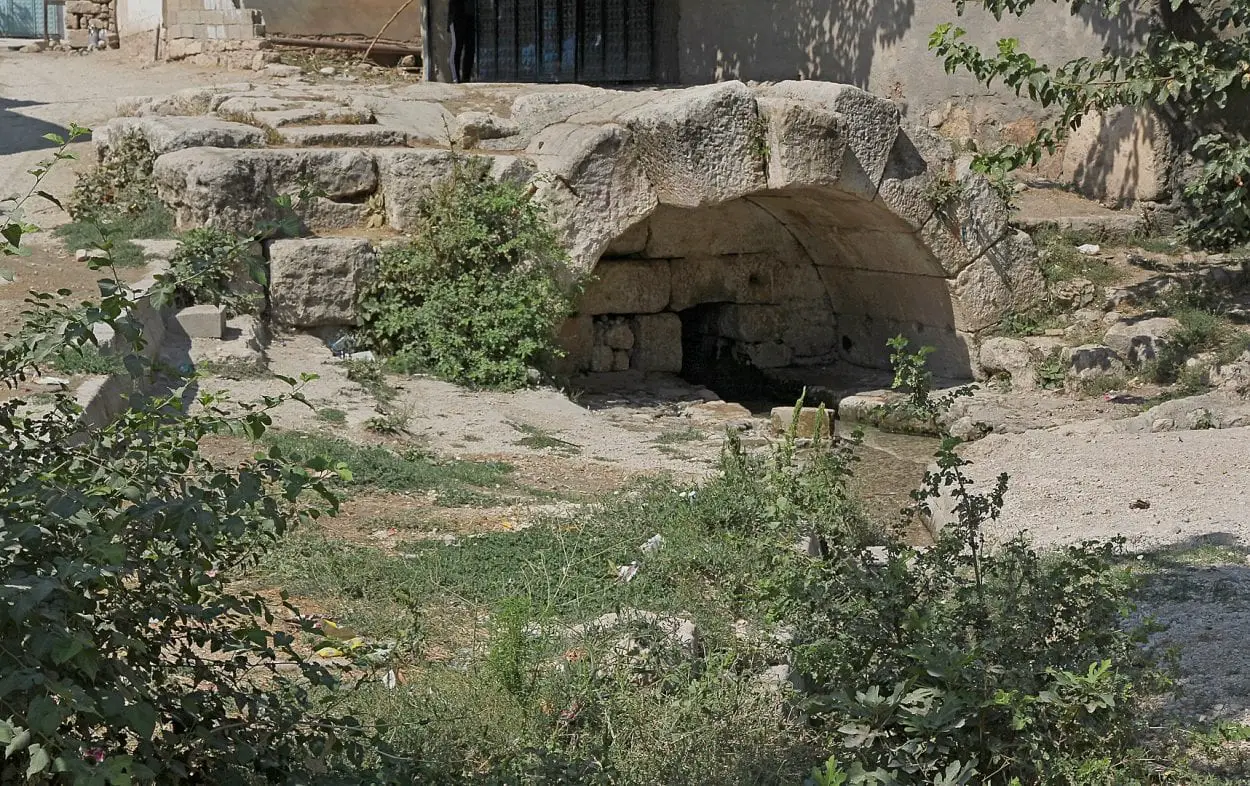 Under Roman rule, the city became a regional centre, and several public works were initiated to develop the city including a refurbishment of the famed spring. Excavations in 2001 discovered a Roman Votive relief of Jupiter Dolichenus in the city's vast necropolis which had a dedicatory inscription stating: "Gaius Iulius Paulus, soldier, dedicated [this] to the god of Doliche, after receiving an oracular response."
Under Byzantine rule, Perrhe was a bishopric with a 5th century basilica, that later became a Titular bishopric of the Roman Catholic church. By the Middle Ages, the city was in decline until its eventual abandoned, as the inhabitants likely moved to the town of Hisn-Mansur (modern Adıyaman).
Header Image – The necropolis of Perrhe – Image Credit : Carole Raddato – CC BY-SA 2.0