Archaeologists conducting excavations in Old Dongola (Sudan), have discovered the remains of a large church from medieval Nubia, that could have been a cathedral and seat of an archbishop.
Dongola was the capital of Makuria, one of the three Christian Nubian kingdoms and the departure point for caravans west to Darfur and Kordofan. Old Dongola was founded in the fifth century AD as a fortress, but with the arrival of Christianity in the 6th century the site developed into a major urban centre, reaching its heyday between the ninth and eleventh century.
The site has been excavated since 2018 by the Dongola expedition in collaboration with the Polish Centre of Mediterranean Archaeology of the University of Warsaw (PCMA UW).
In 2021 the research team uncovered the church's apse decorated with paintings depicting two rows of monumental figures, along with an adjacent wall and the nearby dome of a large tomb. The apse stands in the very middle of the citadel that was the heart of the entire kingdom in the Makurian period.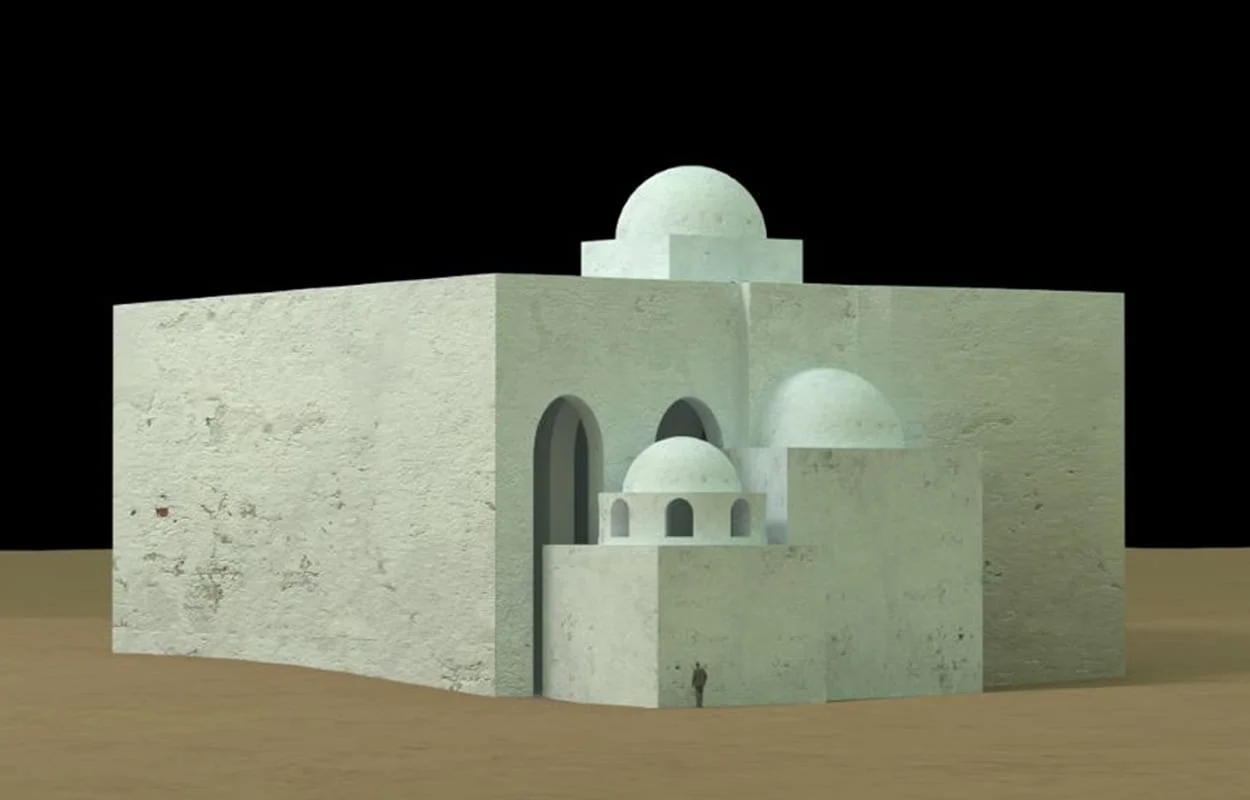 Measurements of the apse indicate that the church ruins are the largest so far discovered in Nubia, and when compared to the medieval city of Faras in Lower Nubia, there are many architectural similarities, such as the positioning of a cathedral in the city centre, and to the east the domed tomb of Joannes, bishop of Faras.
Like Faras, the researchers assume that the church at the centre of Old Dongola served as the cathedral, and not a church structure outside the city walls previously interpreted as the cathedral site.
Assist. Prof. Artur Obłuski, the head of the Dongola expedition Said: "Until now, another church located outside the citadel was considered to be Dongola's cathedral, a building whose features would influence the religious architecture of Nubia over the centuries. If we are right, it was a completely different building that set the trend."
A sounding of the apse suggest that it is buried in approximately 9 metres of material. Obłuski added: "This means that the eastern part of the building is preserved to the impressive height of a modern three-storey block of flats. And this means there may be more paintings and inscriptions under our feet, just like in Faras."
Header Image Credit : PCMA UW / Mateusz Reklajtis