The West Norwood Catacombs is a network of subterranean vaults and passages for the burial of human remains beneath West Norwood Cemetery, in London, England.
The area was originally part of the ancient Great North Wood, from which Norwood took its name, with 40 acres of land being acquired for construction of the cemetery within the Parish of Lambeth in 1836.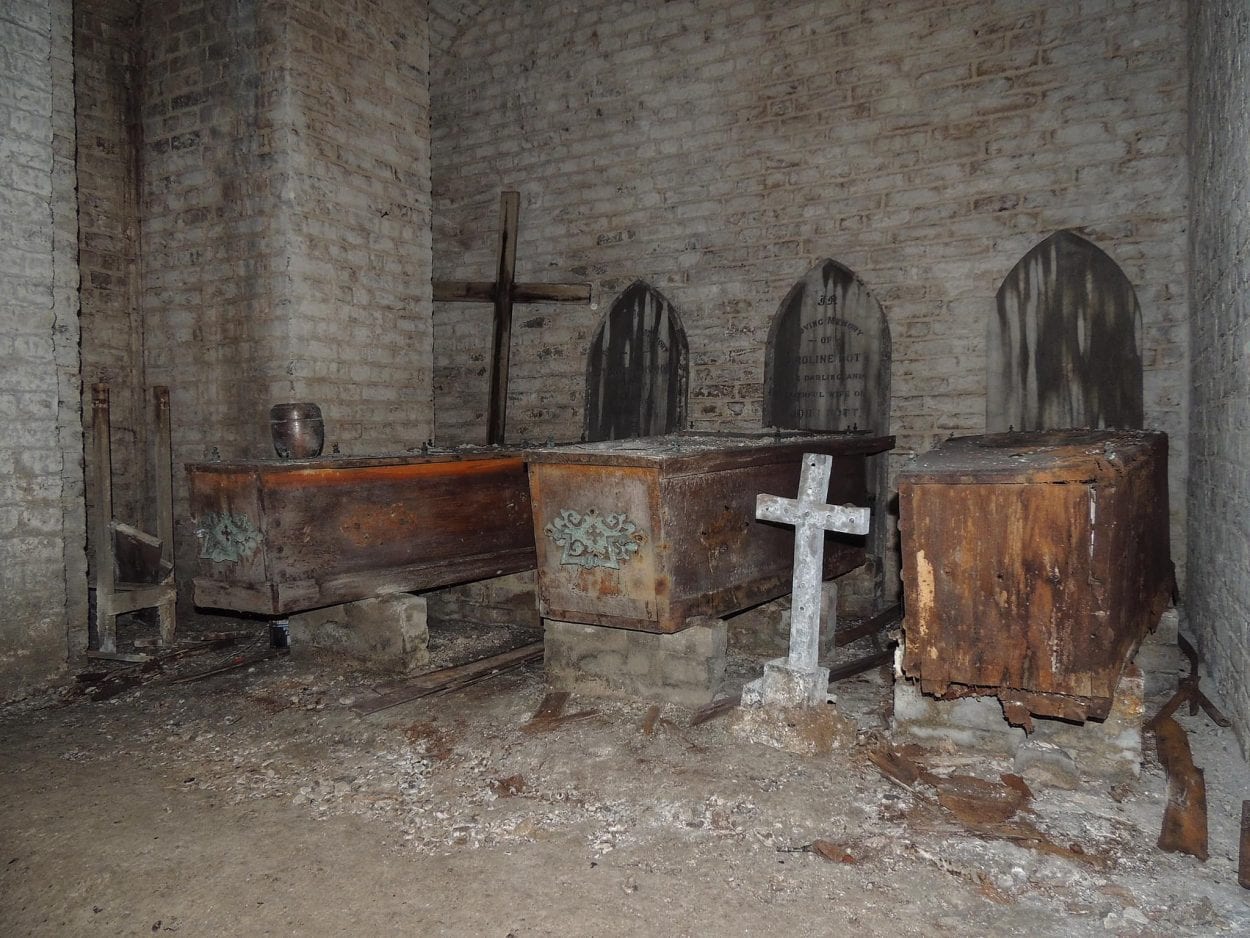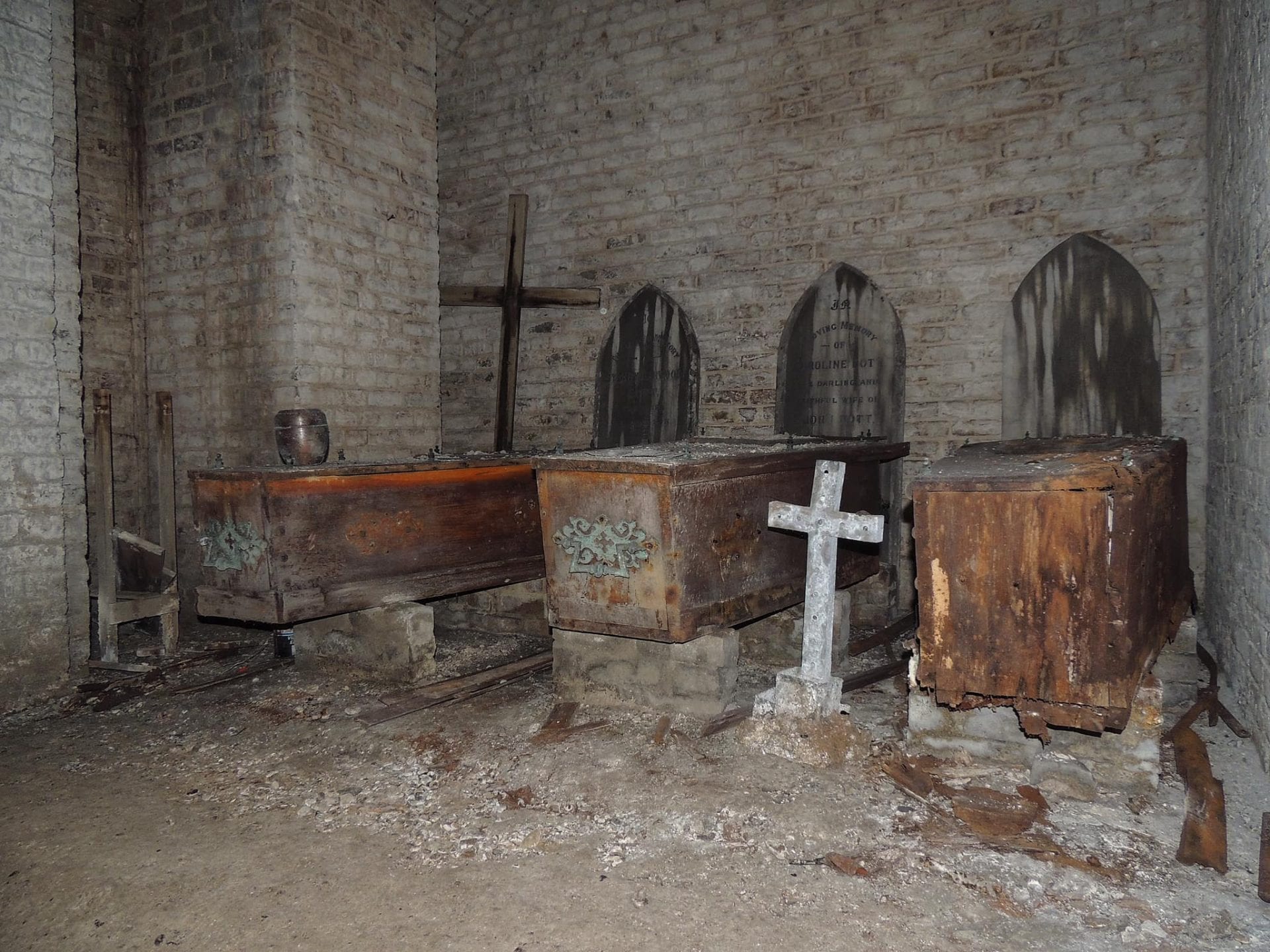 The catacombs and cemetery were opened by the South Metropolitan Cemetery Company (one of 8 private cemetery companies authorised by Acts of Parliament) and consecrated by the Bishop of Winchester in 1837 to alleviate the overcrowding of existing parish burial grounds as part of the "Magnificent Seven" cemeteries of London.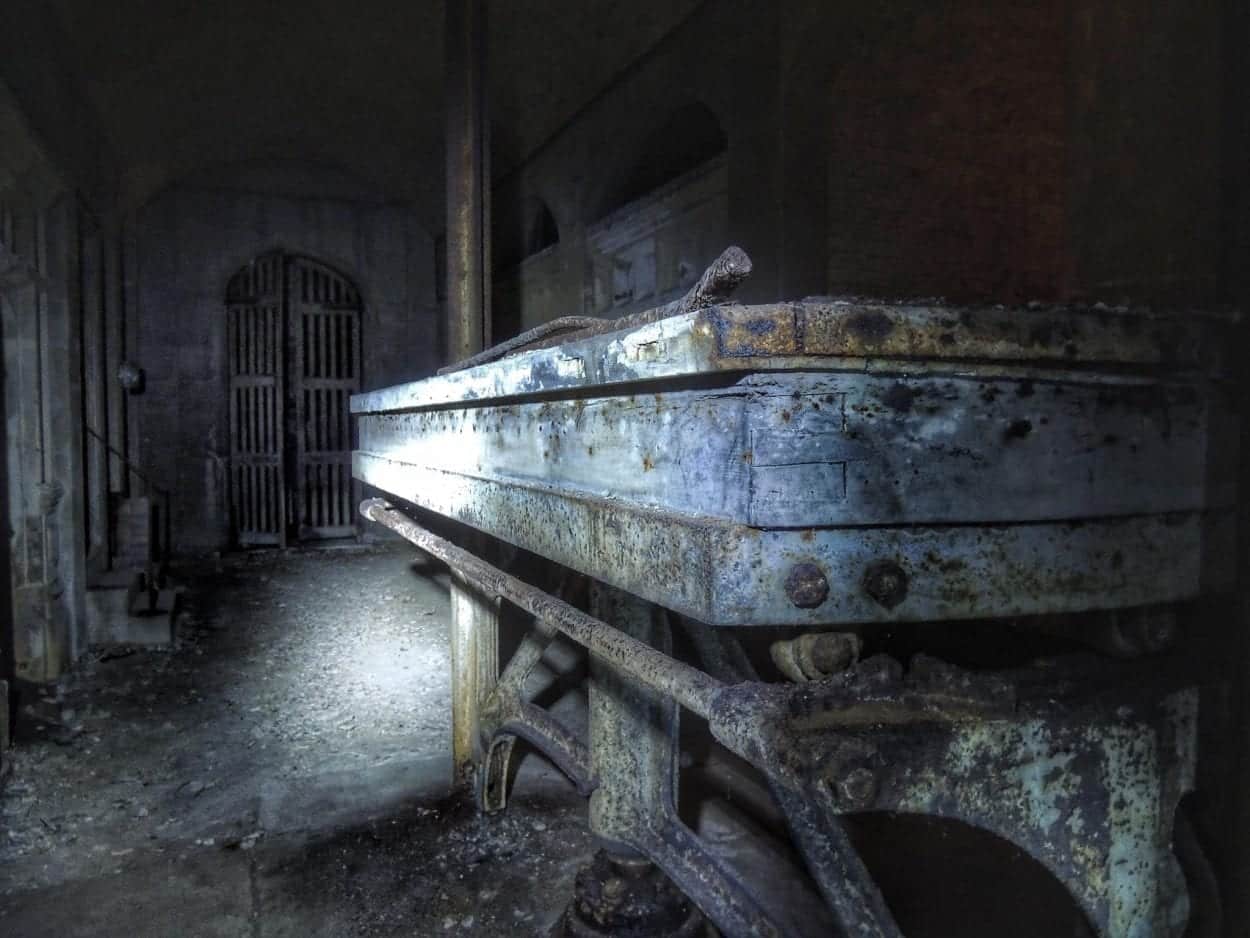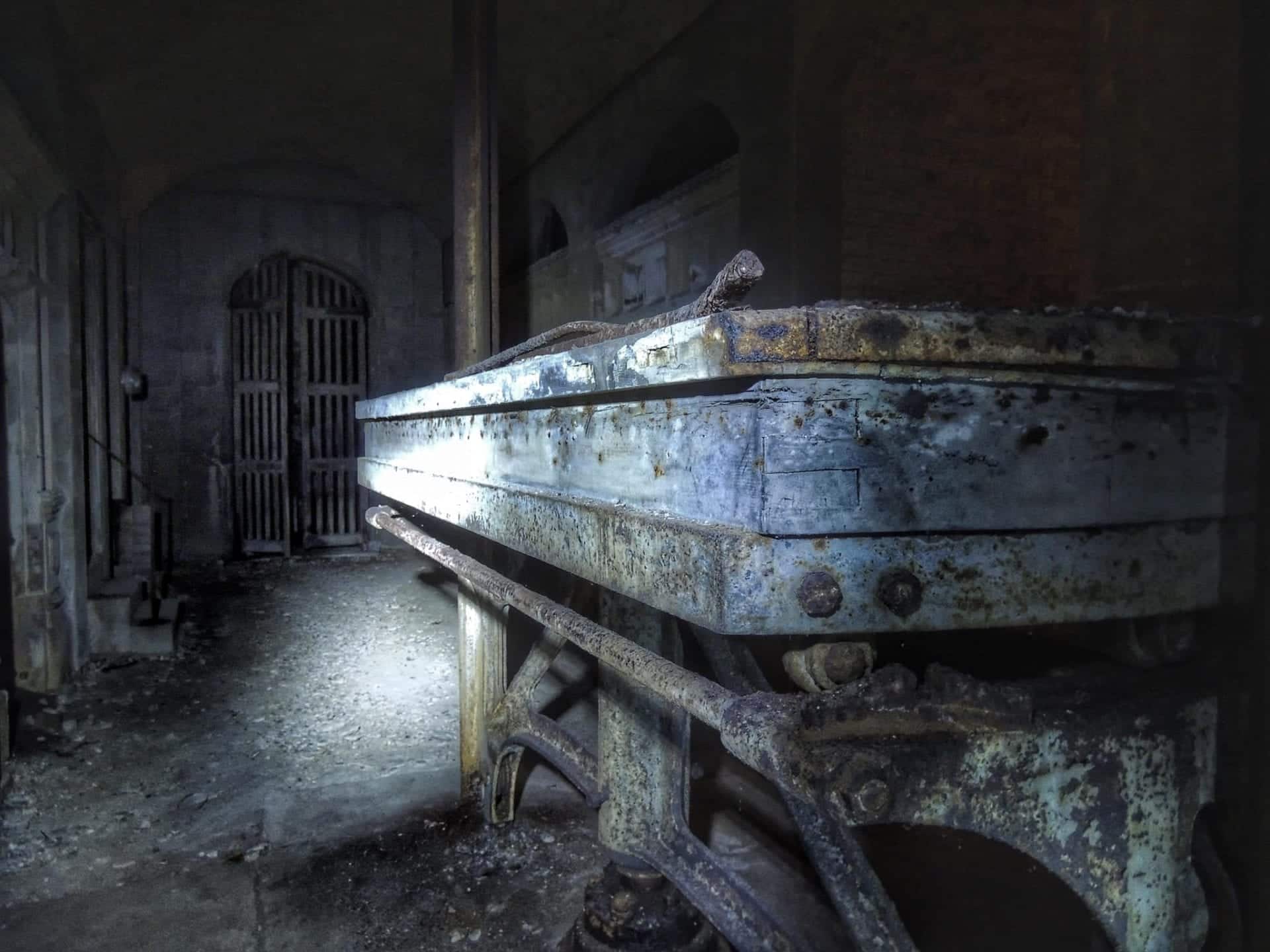 The cemetery was designed by the notable English architect Sir William Tite (attributed with the rebuilding of the Royal Exchange in 1884), who devised a Gothic revival in the architecture of West Norwood, in contrast to the traditional classical style of most precursor cemeteries.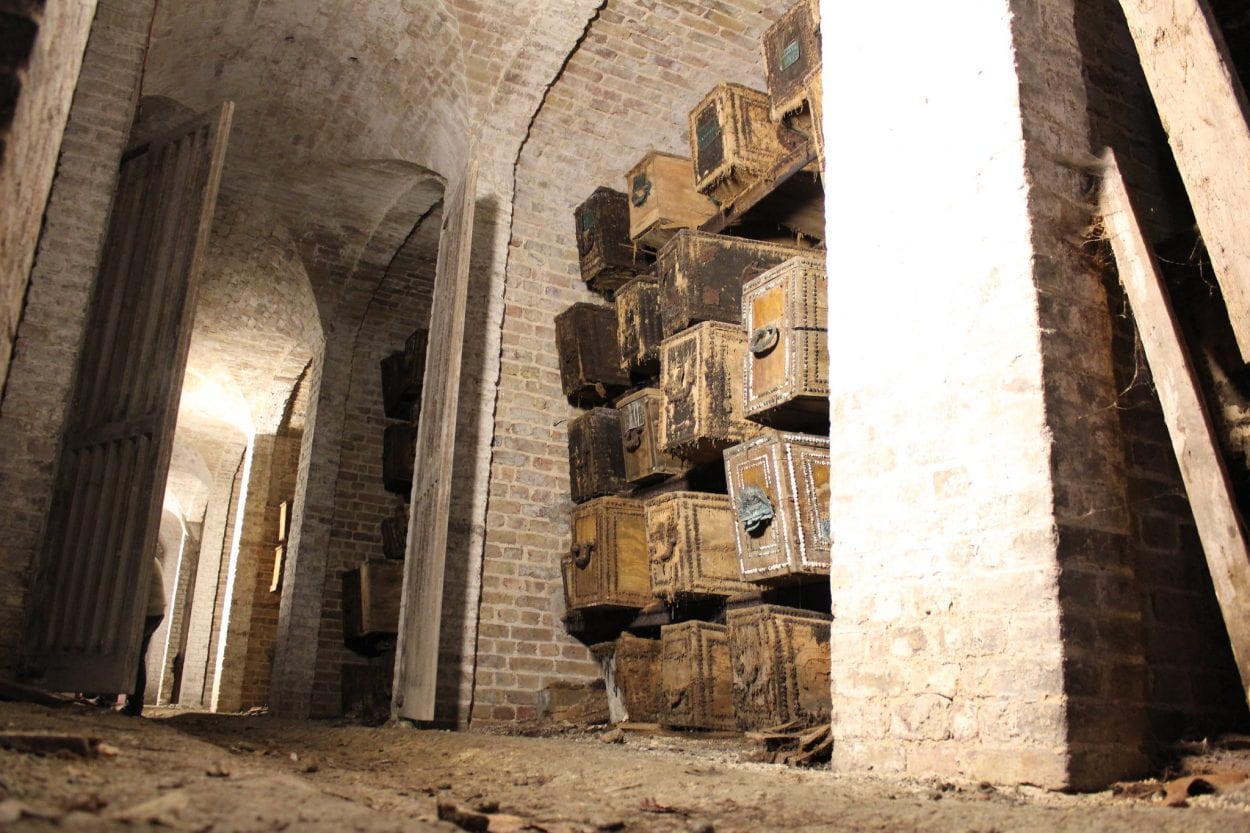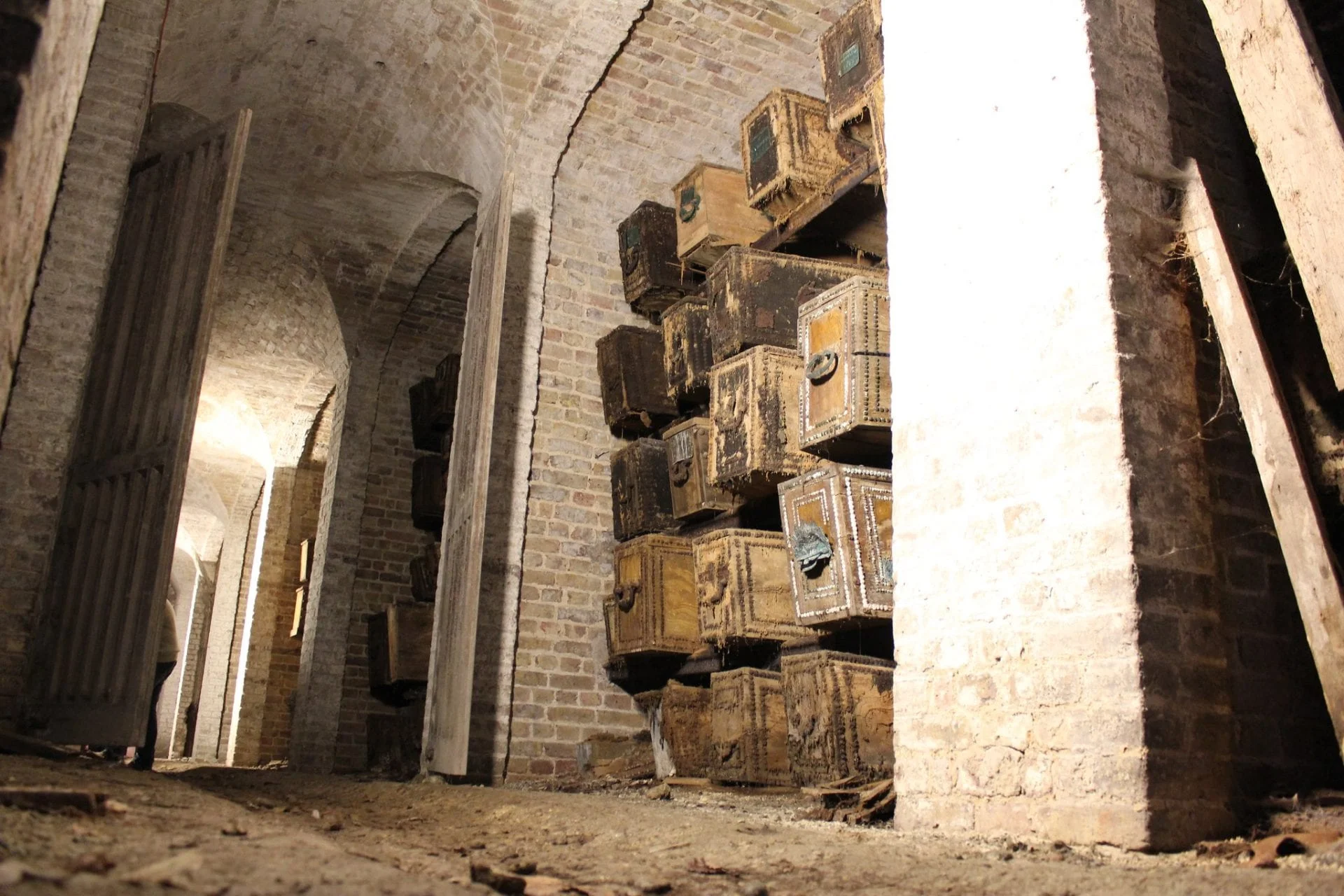 Beneath the Episcopal Anglican and Dissenters' chapels, an underground complex of six vaulted passages were constructed with a number of bays on either side. The passages branch off from a central vaulted spine corridor, culminating in 95 individual vaults with private and shared loculi (coffin spaces) to house up to 3500 coffins. Some bays contain gated vaults, or individual loculi with either cast iron gates or stone memorial tablets, or hold dozens of stacked coffins.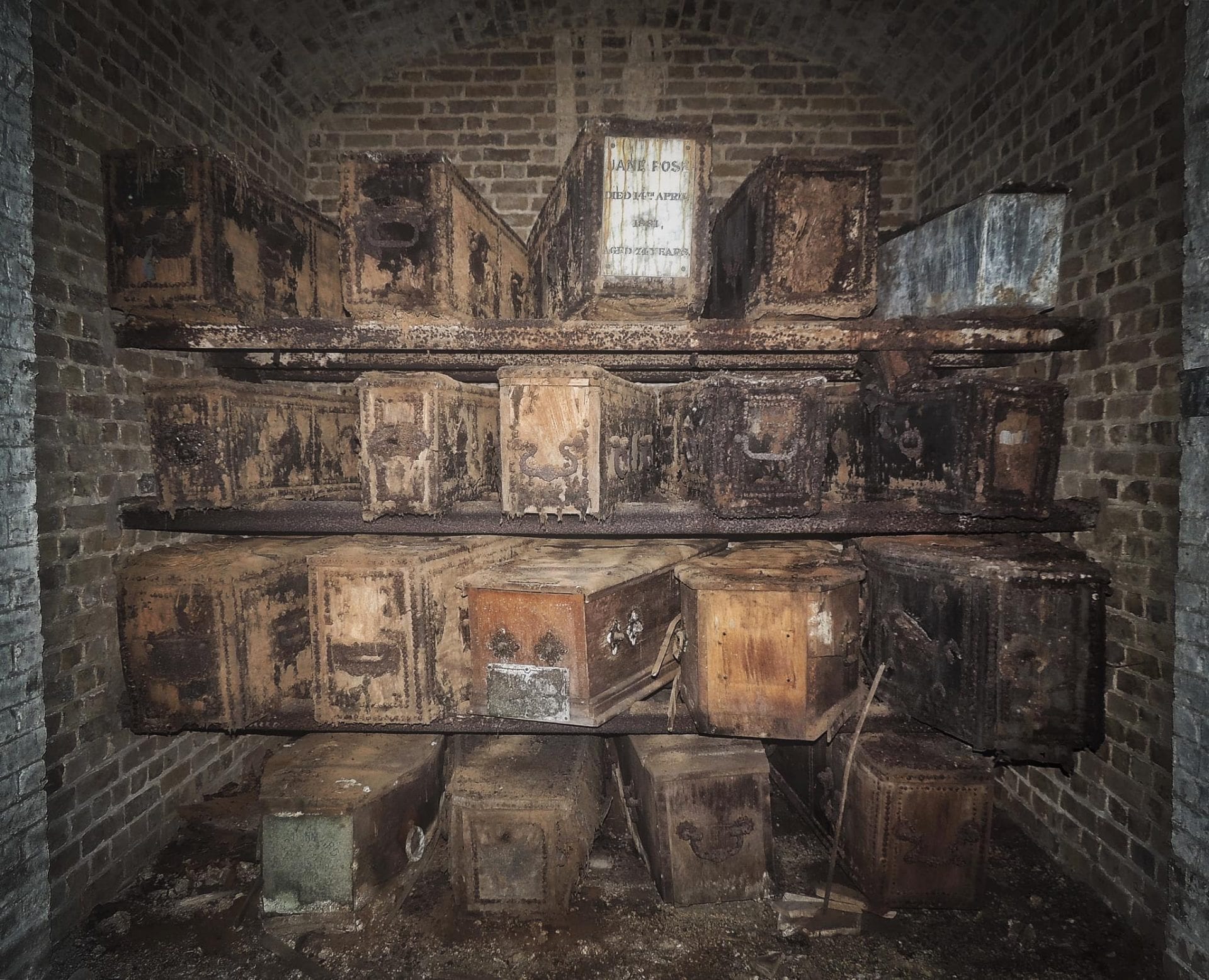 In 1839, a coffin lift designed by Bramah & Robinson was installed in the central vault to transport coffins from the chapel to the catacombs. The lift used a system of hydraulics and a swivelling catafalque to efficiently mount or remove the coffins for their final place of rest.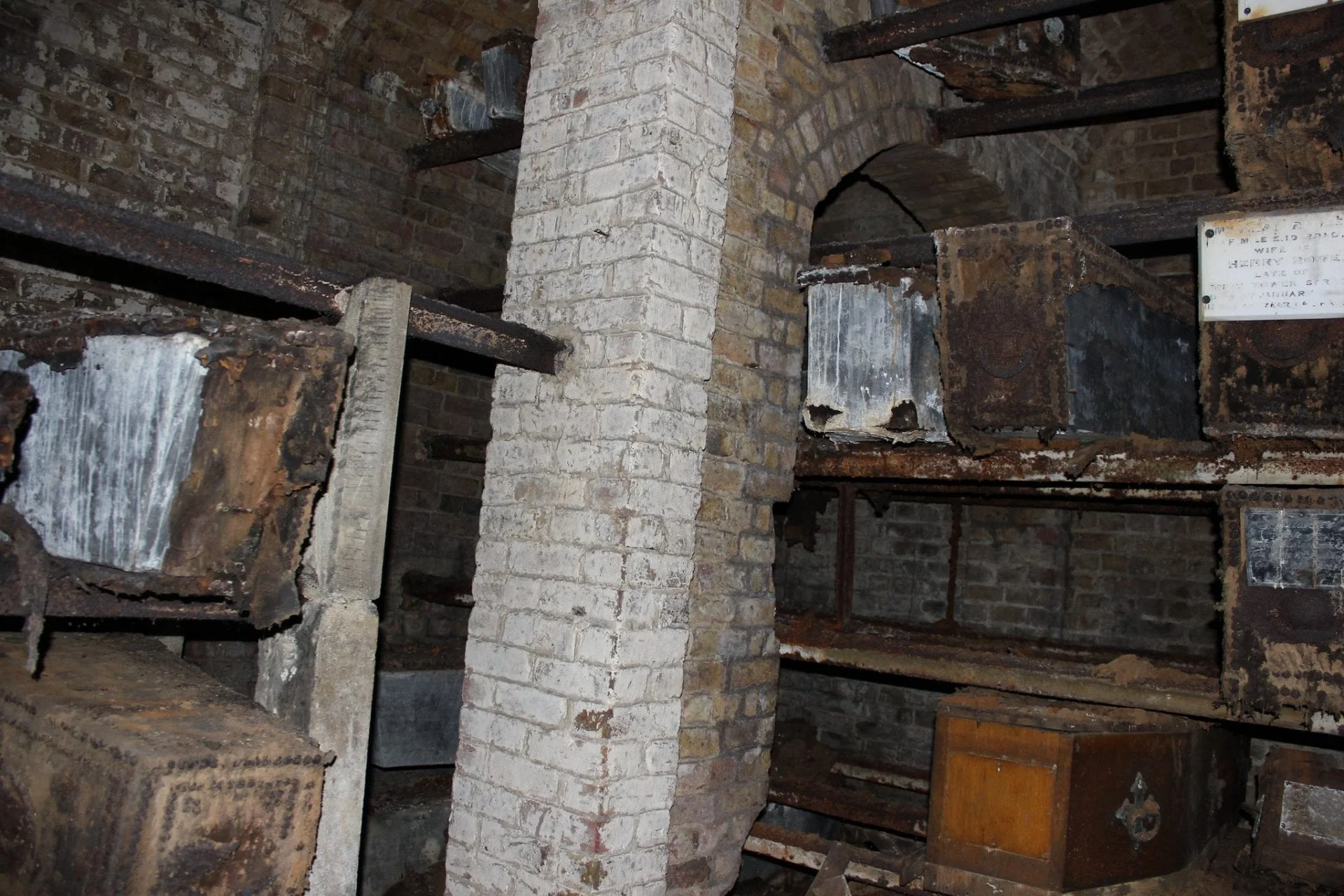 During WW2, the Dissenters' chapel above the catacombs was damaged by a V-1 flying bomb, also called a "doodle bug", whilst the Episcopal was levelled to make way for a memorial rose garden. Between 1978 and 1993, the cemetery achieved several levels of official recognition by being included in the West Norwood Conservation Area.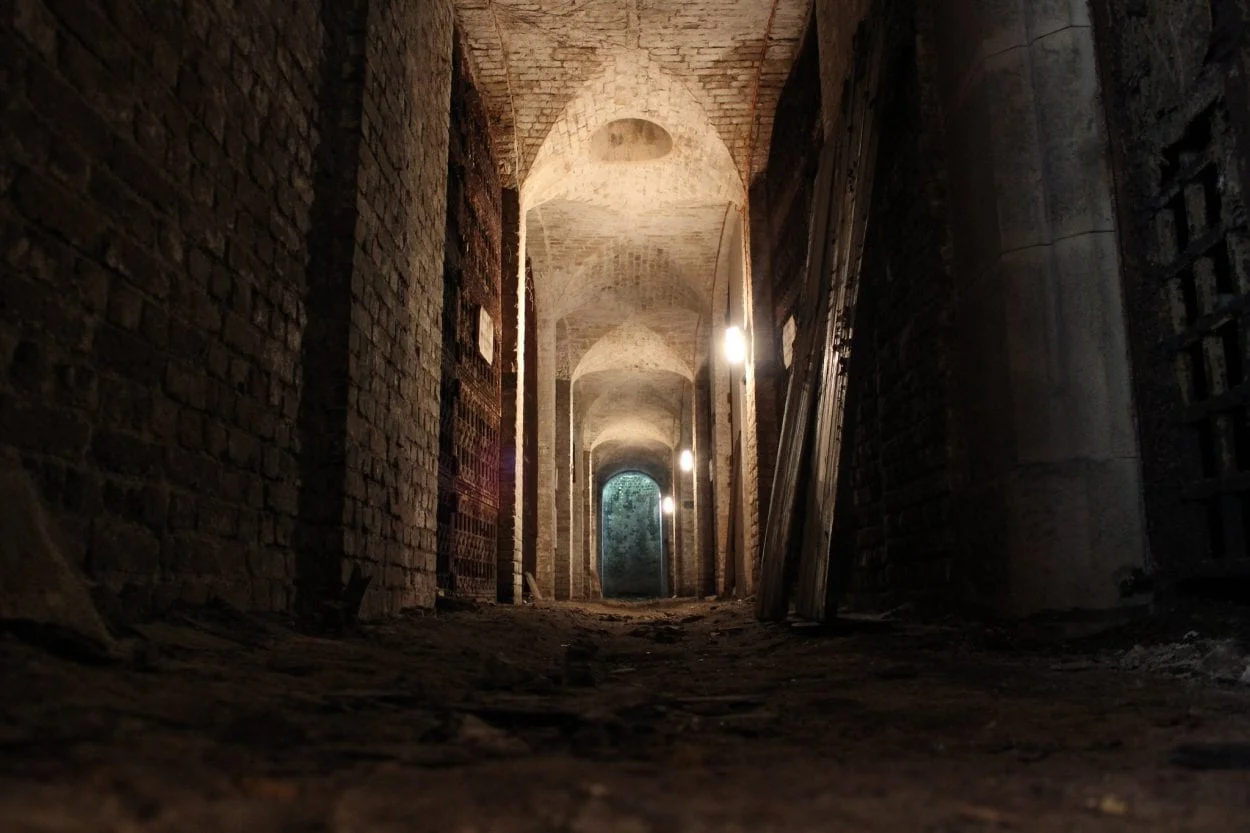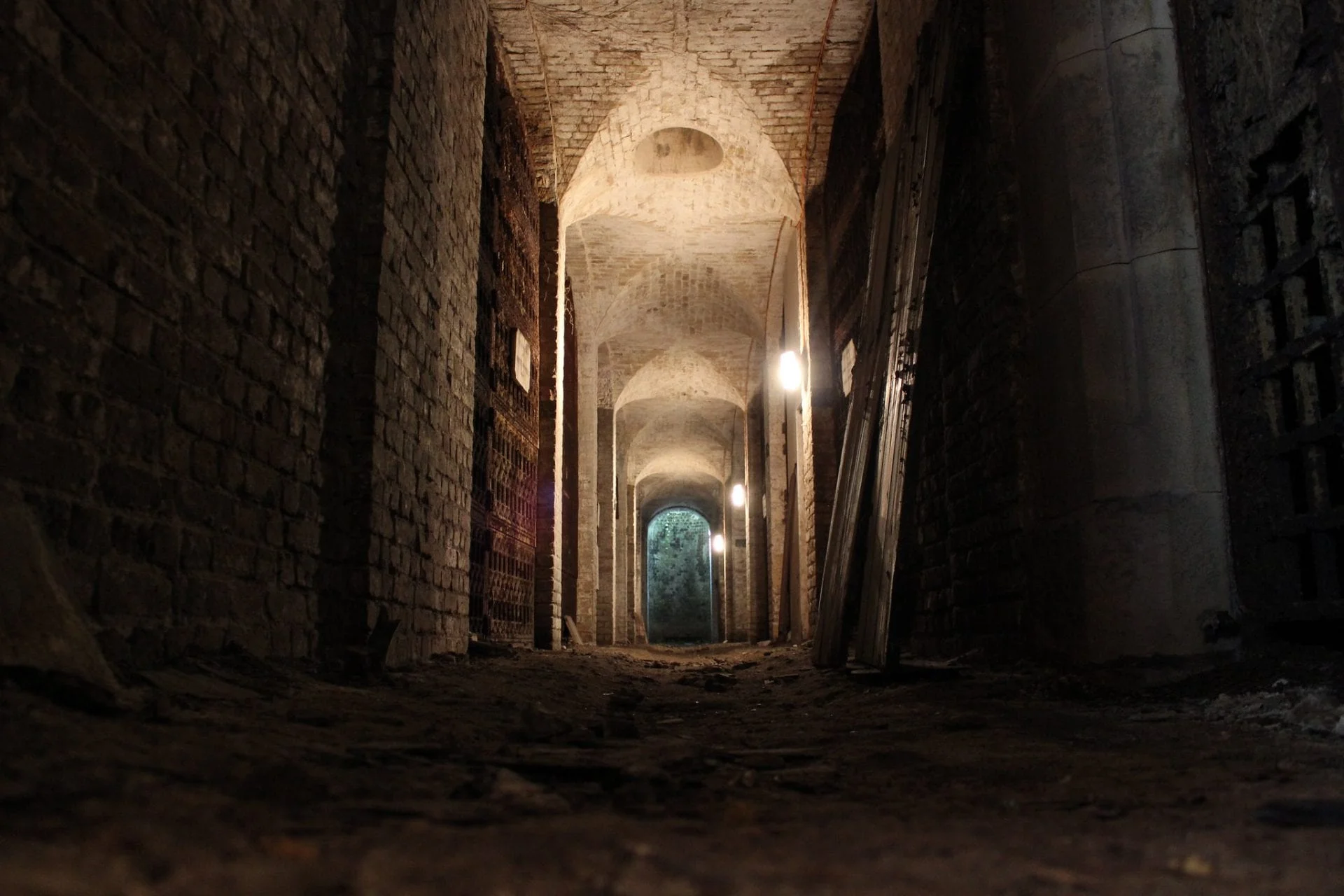 Header Image Credit : Markus Milligan