A team from the Museum of London Archaeology (MOLA) have excavated the largest Anglo-Saxon cemetery in Northamptonshire at Overstone Gate.
Excavations were conducted over the course of 12 months, in preparation for the construction of a housing development.
The team from MOLA have exhumed 154 burials dating from the Anglo-Saxon period (AD 450 to 1066), containing grave goods that total around 3000 excavated artefacts.
Some of the discoveries include 150 brooches, 75 wrist clasps, 15 rings, thousands of beads, and 15 chatelains (a decorative belt hook or clasp worn at the waist with a series of chains suspended from it).
Various weapons have also been excavated, including 15 shield bosses, 40 knives, and 25 weapons, along with domestic objects such as bone combs and cosmetic kits.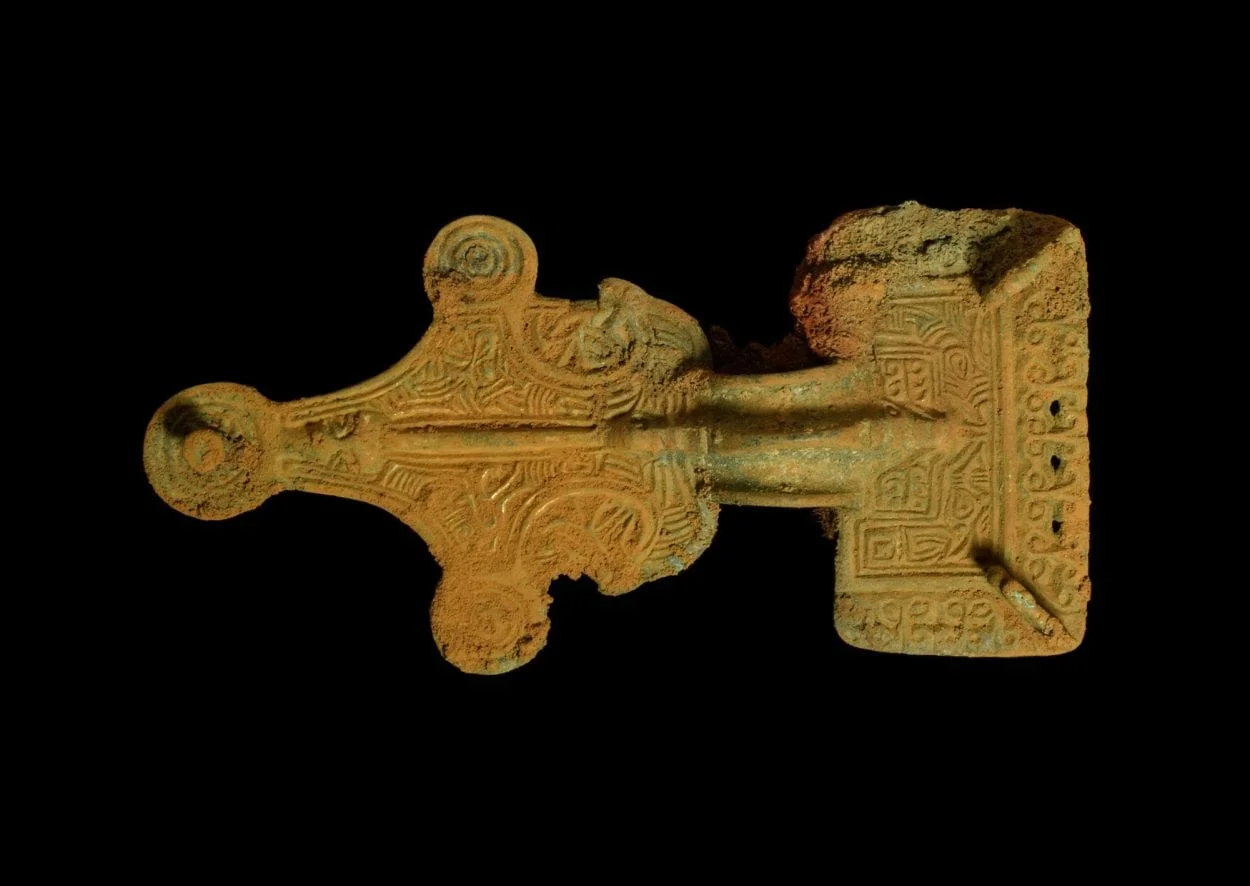 The team also revealed an adjacent Anglo-Saxon settlement that contained 22 core structures, with another 20 structures in scattered locations. Prehistoric evidence included three Bronze Age round barrows, 46 prehistoric burials, and four Bronze Age buildings.
Simon Markus, Project Manager at MOLA, said:
"The Overstone Leys site contains by far the biggest Anglo-Saxon cemetery ever found in Northamptonshire. It is rare to find both an Anglo-Saxon settlement and a cemetery in a single excavation. The excavations will help us understand the way people lived in both the Anglo-Saxon period, around 1,500 years ago as well as the Bronze Age, nearly 4,000 years ago.
The human remains will tell us about diet, health and even the origins of the people themselves whilst their buildings can teach us what their day-to-day lives were like and how they utilised the local landscape in these two different periods."
Header Image Credit : MOLA