A metal detectorist from the Weles Grupa historyczno eksploracyjna has discovered more than 150 decorated bronze artefacts, dating from over 2500 years ago.
The discovery was made in Cierpice, Poland by Arkadiusz Kurij, and consists of 156 bronze pieces, which constitutes a large part of a horse's bridle.
Upon first detecting the bronze remains, the group marked the discovery and notified representatives from the Provincial Office for Monument Protection (WUOZ) in Toruń, who conducted an archaeological excavation.
According to archaeologists, the bronze items were wrapped in leaves and placed in a leather bag, suggesting they were deliberately deposited.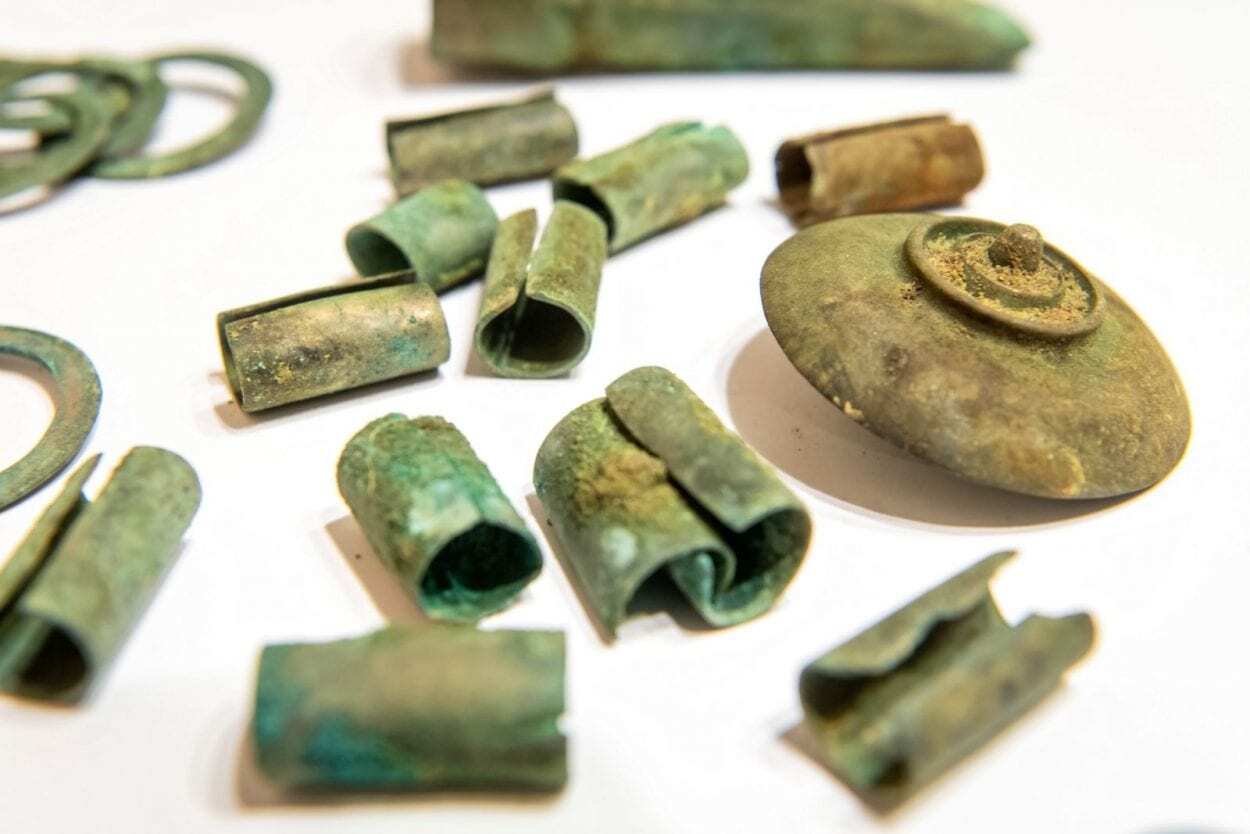 Researchers date the discovery to around 2500 years ago, with Dr. hab. Jacek Gackowski from the Institute of Archaeology of the Nicolaus Copernicus University in Toruń stating "This is the first find of this type in the area of Central and Eastern Europe".
The preserved artifacts indicate that the horse's bridle was very decorative, as evident by the numerous tubular and ring-shaped harness parts made of sheet metal and wire. Dr Gackowski believes that the harness was left by nomads moving through the region, possibly Scythians venturing into Lusatian territory.
Header Image Credit : Tytus Zmijewski