Gunung Kawi, also known as Bali's "Valley of the Kings" is a large temple and funerary complex set in a deep river valley next to towering cliffs, located in the town of Tampaksiring in the central Bali, Gianyar Regency of Indonesia.
The complex was constructed during the 11th century AD, consisting of two rock cut courtyards, carved into a basalt escarpment and backed by a vertical wall reaching a height of 40 feet.
Within each courtyard are rock-cut candi (shrines) intended to resemble temple facades and a separate candi set apart from the main courtyards.
Studies of the monument suggests that they were possibly built in veneration to King Anak Wungsu (the youngest brother of Airlangga, succeeding him as the ruler of Bali and Java) and his family during the Udayana dynasty.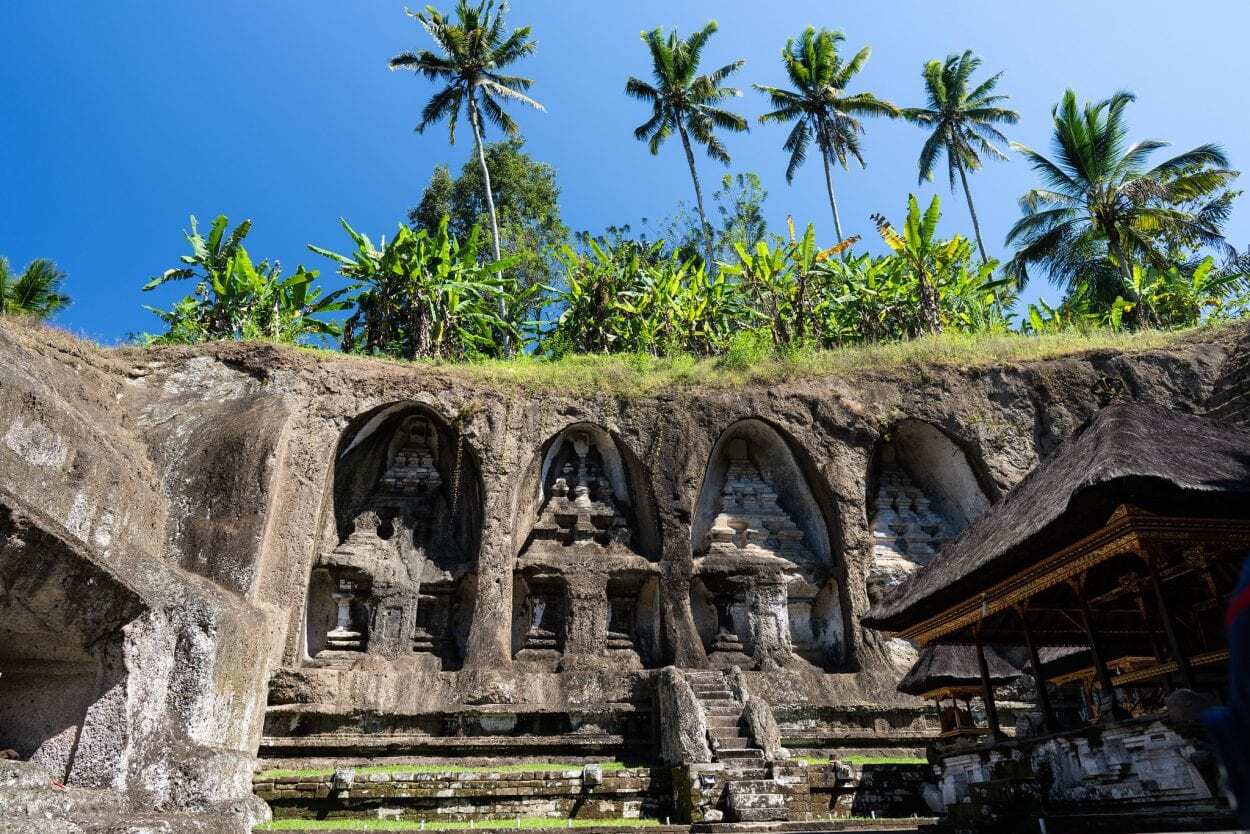 The eastern courtyard is dedicated (according to theory) to King Udayana, his queen Mahendradatta, and their sons Airlanga, Anak Wungsu, and Marakata. With the western courtyard dedicated to the minor queens or concubines.
Researchers believe that the courtyards and the candis severed as a prayer or living spaces for monks, during a period when the religious teachings of Hinduism and Buddhism started to reach Bali from the Indian subcontinent.
Header Image Credit : Mark Doliner – CC BY-SA 2.0