Archaeologists conducting research at Olsztyn Castle have discovered a cave beneath the 14th-century fortress, in addition to a complex system of tunnels and crevices.
Olsztyn Castle, located in the Kraków-Częstochowa Upland was built to guard southern Poland, possibly by Casimir the Great as part of a chain of 25 castles between Częstochowa and Kraków called the "Trail of the Eagles' Nests".
During its history, the castle was besieged several times by various Silesian princes in the 15th century but was eventually captured by the Swedes in 1655 and became a picturesque ruin on the summit of a limestone hill.
Archaeologists from the "Nature and Man Foundation" have been studying a large cave in the lower castle (described as the "lower cave") that served as a Renaissance pantry and a shelter for Neanderthals. Previous excavations in the cave discovered a metallurgical furnace from the 15th century positioned over a small rock crevice (possibly for the furnace ash to deposit), which first indicated the possibility of additional caves within the castle.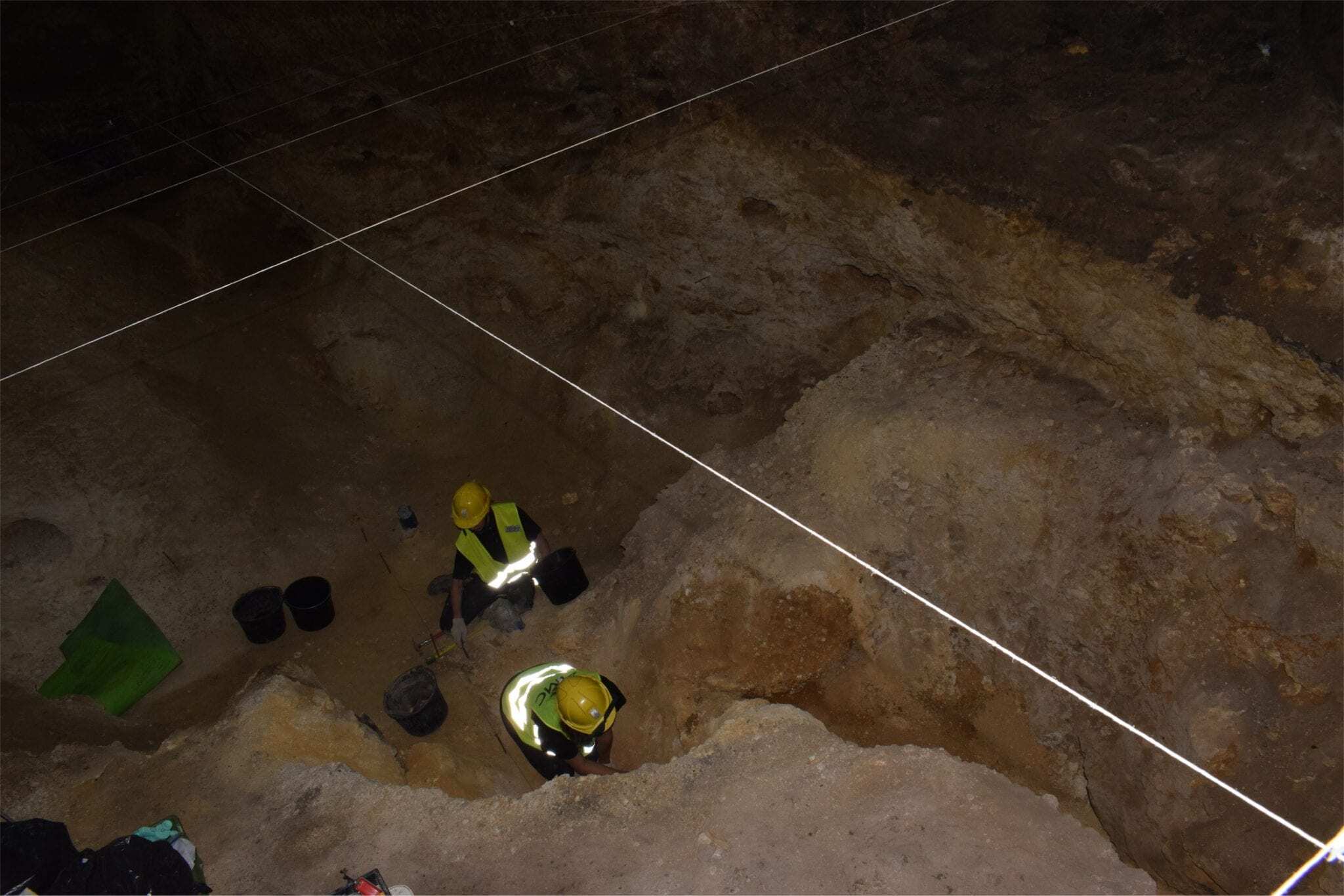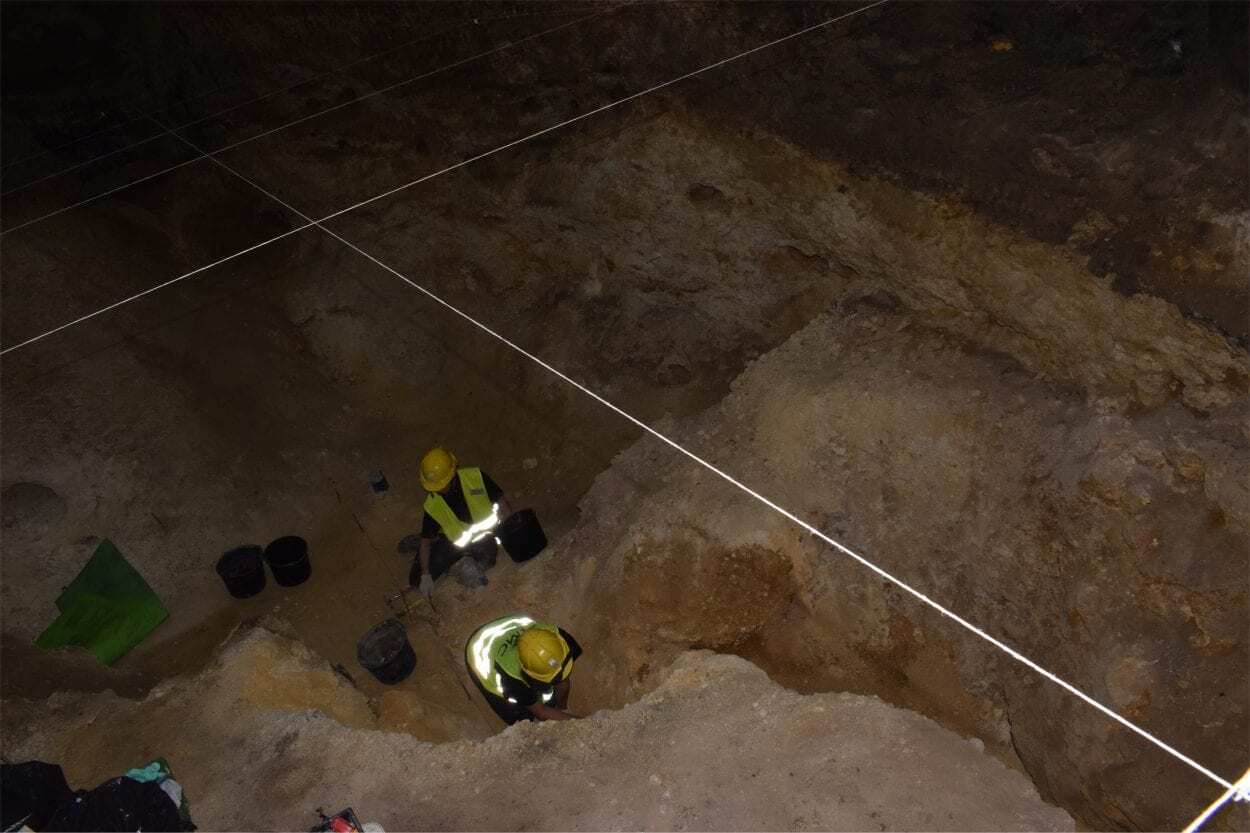 Geologists from the Institute of Earth Sciences of the University of Silesia conducted a series of endoscopic boreholes and soundings which revealed the existence of rock voids sealed off by hardened sediments and possibly a branched system of voids and crevices that may lead to new, yet unknown parts of the known lower cave.
Based on the results of this study, this season's excavations have now discovered a fissure that leads to another previously unknown cave chamber. Dr. Mikołaj Urbanowski, who heads the excavations said: "Right next to the main cave, located within the castle walls – in the vestibule of the well tower – we came across a fissure, which turned out to be another large cave. At the present stage of exploration, we are not yet able to estimate its full size and age of all the sediments"
Dr Urbanowski believes there may be more fissures and tunnels leading to other caves beneath the castle based on research by Dr. hab. Marek Kasprzak from the Institute of Geography and Regional Development of the University of Wrocław near the main gate.
"They revealed the existence of another huge void – possibly a karst, although the possibility that it is related to the construction of the castle cannot be completely ruled out at this stage" – says Dr. Urbanowski.
Header Image Credit : Chemik12