A series of earthworks thought to be 16th-century ramparts built by Turkish invaders in Romania are hundreds of years older than previously thought.
Archaeologists conducting fieldwork near the village of Masloc in southwestern Romania have carried out remote sensing and geophysical studies of the site that reveals a circular structure consisting of two ditches, two embankments, and a small central square with a visible remnant of a circular foundation.
The site was previously thought to be a fortification left by the Ottoman Turks when they occupied the Banat region of Romania during the middle of the 16th century.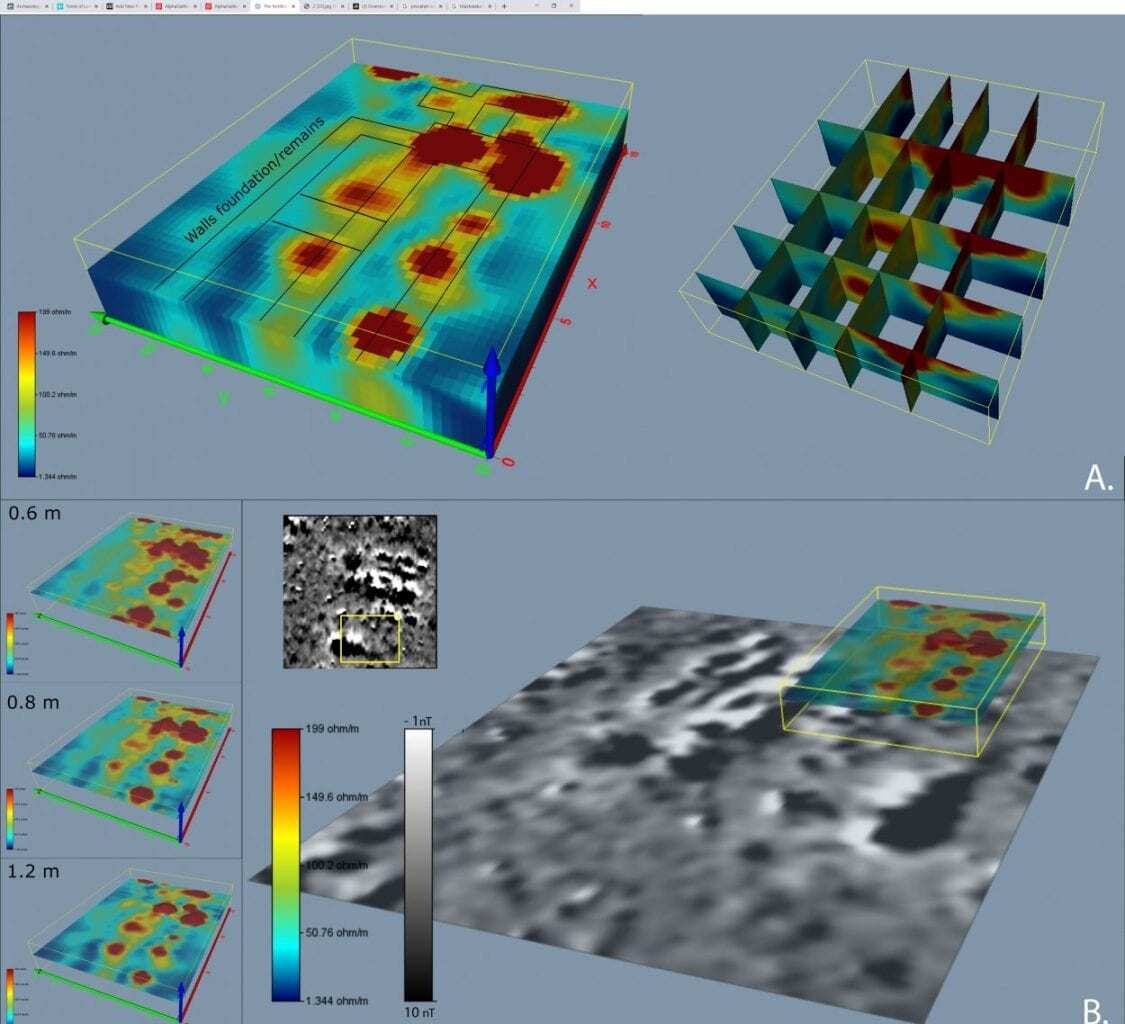 A research term used a drone to make a three-dimensional photogrammetric model of the terrain and determined that the fortifications were the central part of a much larger settlement, crossed by a road on both sides with adjacent structures with assigned field divisions for agriculture.
According to historians involved in the project, the fortifications can be identified with the medieval city of Machalaka. It was an important trade center in the region, first mentioned in 1322, and associated with Hungary.
Michał Pisz, a PhD student at the Faculty of Geology of the University of Warsaw who took part in the project said: "Today we know that the fortifications are definitely older and served a completely different function than previously thought. It was the central element of a commercial estate – probably a refugial temple or the seat of the city ruler – operating already in the 14th century. Turkish presence was not the beginning of the fortress's existence, but rather its end"
Archaeologists have also located three other settlements on a similar plan in the vicinity that have since been leveled.
Header Image Credit : Sergiu Timut