A 19th-century dock that served the HMS Beagle when it was patrolling British waters as a maritime coastguard vessel to be given heritage protection.
The dock is located on a submerged berth on the River Roach in Essex, England. In 2019, Maritime archaeologists from Wessex Archaeology were commissioned to investigate the Paglesham mudflats, thought to be the final resting place of the Beagle. They confirmed the location of a mud dock and brick slope using aerial surveys and geophysics.
The dock was built around 1847 and was a cut mooring dock, in which vessels could rest during low tide. It remained in use until around 1870, where documentary evidence tells us the Beagle and dock were dismantled and repurposed.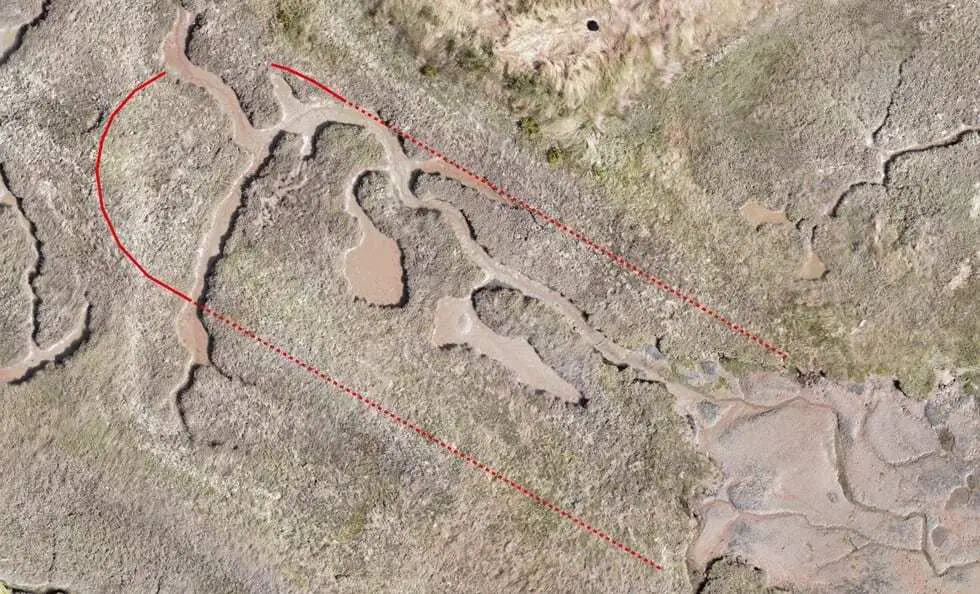 Previous surveys were undertaken by a team led by the late Dr Robert Prescott from the University of St Andrews in 2003, and more recent work by the University of Southampton, showed that there are the remains of potentially substantial material in the dock – this could be parts of the dock itself, another vessel possibly associated with the local oyster fishery, or even parts of the Beagle itself.
Duncan Wilson – Chief Executive at Historic England said: This is a fascinating example of a rare piece of maritime history, linked to one of the world's most famous ships. We are glad to see this site in a quiet corner of Essex given national protection and celebrated as part of the Beagle bicentenary events.
The HMS Beagle
The HMS Beagle was a Cherokee-class 10-gun brig-sloop of the Royal Navy, one of 100 ships of the same class. The ship was launched in 1820 from the Woolwich Dockyard on the River Thames.
The Beagle is most notable for carrying naturalist Charles Darwin around the world to conduct survey work on the world's geology, natural history, and ethnology. Darwin would become famous for his diary journal "The Voyage of the Beagle" and his scientific theories on evolution and natural selection. In 1845, the Beagle was refitted as a coastguard vessel to control smuggling on the Essex coast until eventually being sold and broken up.
Header Image – The Beagle Laid Ashore drawn by Conrad Martens (1834)