It was a story which captivated the world's media in 2012 and even attracted the support of British Prime Minister, David Cameron in talks with Myanmar President Thein Sein:
Did the Royal Air Force bury iconic Spitfire fighters in Burma on the orders of Lord Louis Mountbatten at the end of World War Two, as claimed by Lincolnshire Farmer and aviation enthusiast David Cundall?
In the Autumn of 2012, international computer gaming company Wargaming.net engaged a world-class team of independent archaeologists and geophysicists, to travel to Yangon International Airport, the former RAF Mingaladon, to work with Mr Cundall and a local Myanmar company in an attempt to "ground-truth" the legend of the buried Spitfires of Burma and find a solution to the mystery.
When they arrived in Yangon in January 2013 the team found a beautiful country poised between dictatorship and democracy and an ancient culture where the spirituality of Buddhism was running in tandem with the encroaching technology of the mobile phone, the Internet and the ATM.
They also found an archaeological site at Yangon Airport where the remains of World War Two and its aftermath lay cheek by jowl with a modern international airport and evidence of the previous attempts to find the legendary lost Spitfires.
Now for the first time this full colour illustrated report describes in forensic detail the archaeological work team undertook at Yangon International Airport and the detailed archive research which led up to it. The solution to the mystery of the buried Spitfires which the team proposes may not be that which was wanted or expected by those who wished to believe one of the most compelling legends of World War Two.
However, it does open a fascinating window onto our relationship with iconic moments in twentieth century history, with a sometimes forgotten war which cost the lives of over 22,000 Allied and 100,000 Japanese servicemen as well as up to 250,000 Burmese civilians and with that iconic machine which many people believe helped ensure the defeat of Nazi Germany, the Spitfire.
Assumed Missing Reported Buried as Published 23 March 2015 (Click link to download report)
---
We are publishing on line to make the report as widely available as possible.
We are also requesting that anyone downloading the report makes a donation of £3 or more should you choose to the Royal British Legion, which serves Service veterans and their families in time of need, including surviving veterans of the Burma Campaign.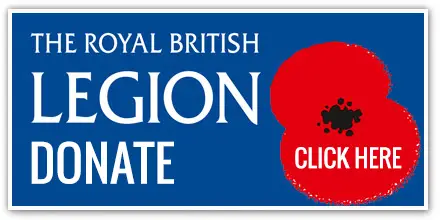 Remember you can always donate by phone on 0845 845 1945
Or via your mobile.
To donate £3 text POPPY to 70020*
*Cost £3 plus standard network charges (typically £2.97 goes to the Poppy Appeal).
To donate £10, text POPPY to 70111*
*Cost £10 plus standard network charges (typically £9.92 goes to the Poppy Appeal).
---
Header Image Credit : Franck Cabrol