In the summer of 2014, the Oriental Department of the German Archaeological Institute led excavations in the quarry of Baalbek Heliopolis (Lebanon) and discovered the world's largest ancient quarried stone block.
The monolithic block is a staggering 19.60 m long, 6 m wide and at least 5.5 m high with an estimated weight of 1650 tons. Stones like this were quarried for the podium of a temple dedicated to Jupiter in the Roman sanctuary of Baalbek.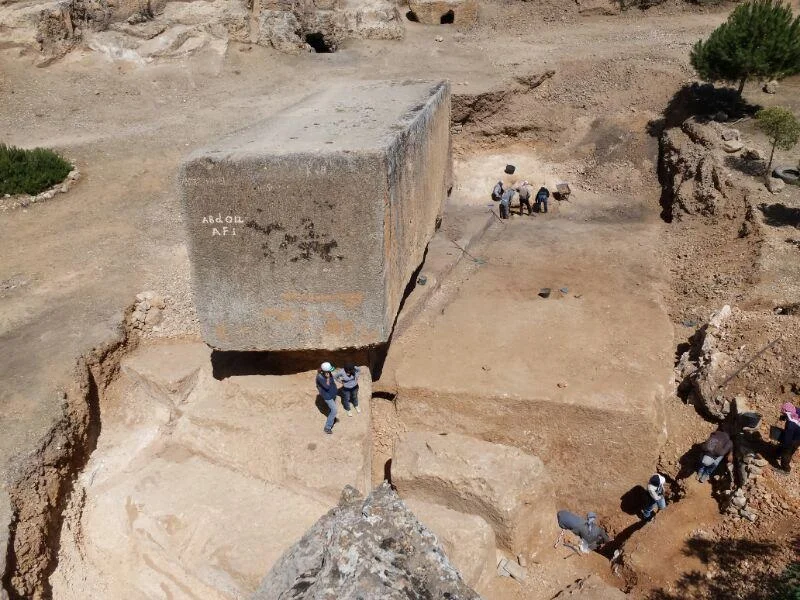 The team is currently investigating why the stone was never completed and left in the quarry – and by what means could the stone block be transported.
Studying the machining marks on a similar 1000 ton monolith, named "Hajjar al-Hibla" (Stone of the Pregnant Woman) their data revealed that Hajjar al-Hibla was left in the quarry due to the poor stone quality on the block's edge that could leave it prone to damage during transport.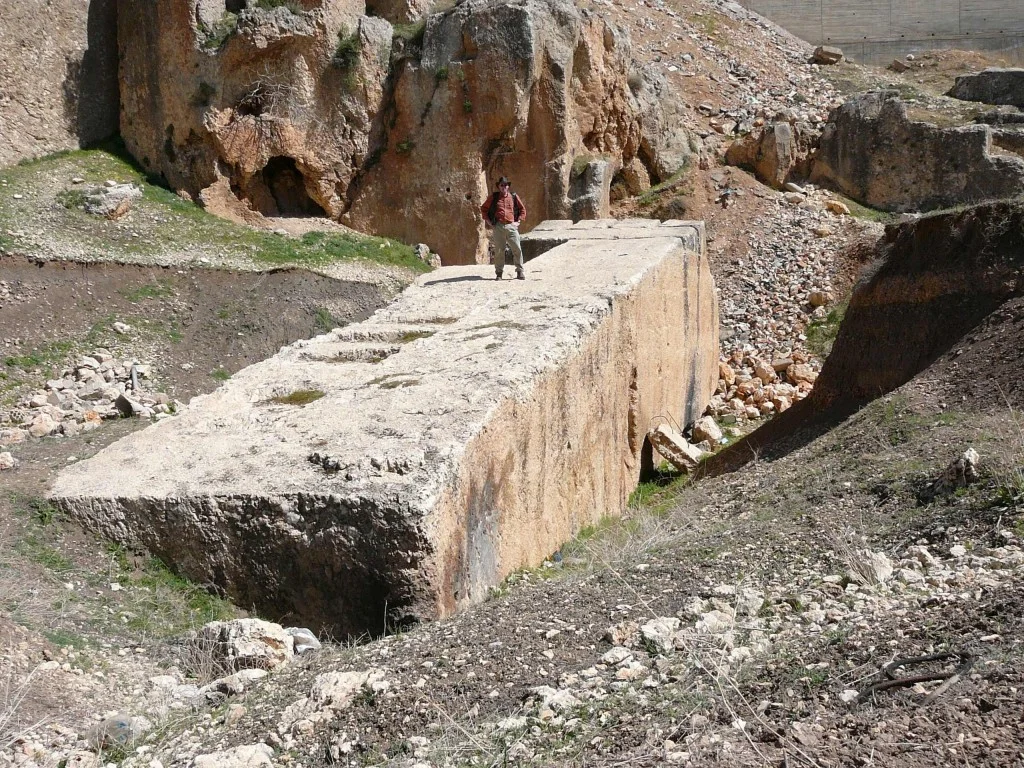 The larger monolith, located in the stone layer under the Hajjar al- Hibla has a narrow side already worked to a smooth face and would have been transported as a single block.
Archaeologists also investigated the waste dumps of the mining activities, in order to locate datable and stratifiable sherds of pottery and small finds.
The giant monolith will be further investigated to gain exact dimensions during the next phase of archaeological investigations.
The research was undertaken  with the supervision of Prof. Dr. Abdul Massih Jeanine , Lebanese University and the Baalbek Project of the Orient Department of the German Archaeological Institute, in cooperation with the Lebanese Council of Antiquities.
Deutsches Archäologisches Institut