THE- The Heritage Explorer (Magazine)
Support us in launching a printed magazine that explores the history, archaeology, travel, culture and exploration of the world.
THE Heritage Explorer is an exciting print magazine and publishing business proposal dedicated to delivering you the latest exploration, travel, archaeology, culture and heritage news.
A concept born out of the aspirations of a team of journalists, archaeologists and historians to build a credible and sustainable publishing business that will not only provide the public with entertaining articles and up-to-date research, but also to develop career opportunities for all those involved.
This is not just a magazine, but the opportunity for you to plant the seeds for a real contender in the publishing market place.
What will we feature?
We have put together a fantastic team of high profile writers, bloggers and explorers from TV, academia and leaders in their professions to contribute with the latest research, discoveries and travel features.
Exploration – Our team of intrepid explorers will be share with you their globetrotting discoveries.
Archaeology – New and detailed articles of the latest excavations undertaken by archaeologists in the field.
History – Discover the latest advances in historical research from the team at Ancient History Encyclopedia.
Travel – Exciting new travel destinations, with first hand advice and local knowledge from our travel bloggers and photographers to help you on your next trip.
Culture – Enlightening stories and articles on cultural traditions and practices throughout history.
Who are we?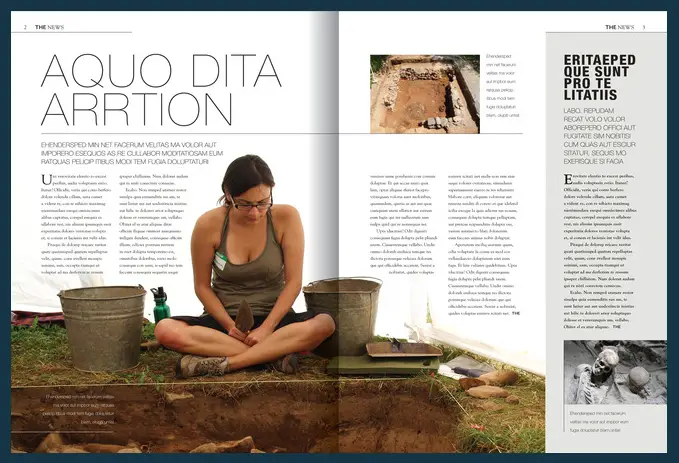 Leading the team is our Managing Editor Markus Milligan, who is an established figure in the publishing world, having worked on several large mainstream magazines in politics, heritage, finance, fashion and lifestyle. Markus is also the founder of the London History Group and works closely with a majority of the mainstream heritage and archaeology groups within the UK.
Our writers and contributors range from TV and documentary presenters, famous explorers and historians through to established figures for contributions within each category section of the magazine.
For the last three years we have collectively created and grown the successful news website, HeritageDaily.
This news platform has become one of the largest dedicated communities within the heritage industry with over 80,000 fans alone on Facebook. The website and social assets will further evolve to become the online offering of THE Heritage Explorer and the key marketing tool to promote the printed magazine further. How will the money be spent?
We're looking to raise £15,000 ($24,500), which would cover most of our production, printing and shipping costs on issue 1. In addition, help us to prepare the marketing and sales platforms to deliver to a world audience.
We are confident, that following the first edition, we can then approach premier advertisers with a viable product and help fund continuous print production going forward along with subscription sales.
The printed magazine will be available on world wide distribution and published quarterly in English, as well as digitally, featuring world-renowned journalists, providing insights and editorials on every issue.
Risks and challenges
We are passionate about the topics we would like to publish and we want to create this magazine for people, who like us, have a passion for the historical and cultural world. As a team we have financed this project ourselves without compensation or investors.
We know that we can deliver pristine quality articles and The HeritageDaily website is evidence to that and our commitment and dedication to making our printed resource a success.
We hope that you will become a part of this great magazine, and help us make it a reality because you also believe strongly in the message of promoting our world heritage and raising awareness of historical sites and scientific research.
Your support will allow us not only to present a printed magazine, but a publication that becomes a sustainable, entertaining, informative and well respected magazine that opens up new opportunities for growth and jobs within the sector.