Dr. Thomas Guderjan, associate professor of anthropology at The University of Texas at Tyler, has received a prestigious research grant to enhance his Maya Research Program, Dr. Martin Slann, College of Arts and Sciences dean, announced.
The Archaeological Institute of America has given nearly $25,000 to the Maya Research Program, which Guderjan co-founded in 1992.
The Maya Research Program, a nonprofit organization affiliated with UT Tyler, sponsors archaeological and ethnographic research in Middle America and is supported by the National Geographic Society and National Science Foundation.
The program offers UT Tyler students and other student scholars worldwide the opportunity to participate in real-world research and study of the Mayan Indian culture through the Blue Creek Archaeological Project at the Blue Creek Research Station in Tulix Mul, Belize.
Grants are intended to fund projects that uphold the AIA's mission to preserve and promote the world's archaeological heritage for future generations, with the goal of maximizing global preservation efforts and awareness through AIA support. Specifically, this grant will protect fragile and rare Maya murals found at the site and establish a permanent outreach program that will involve the local community in the site's history and preservation.
Since its birth, the Maya Research Program has been organizing annual archeological fieldwork at Blue Creek, now one of the longest-running Maya research projects.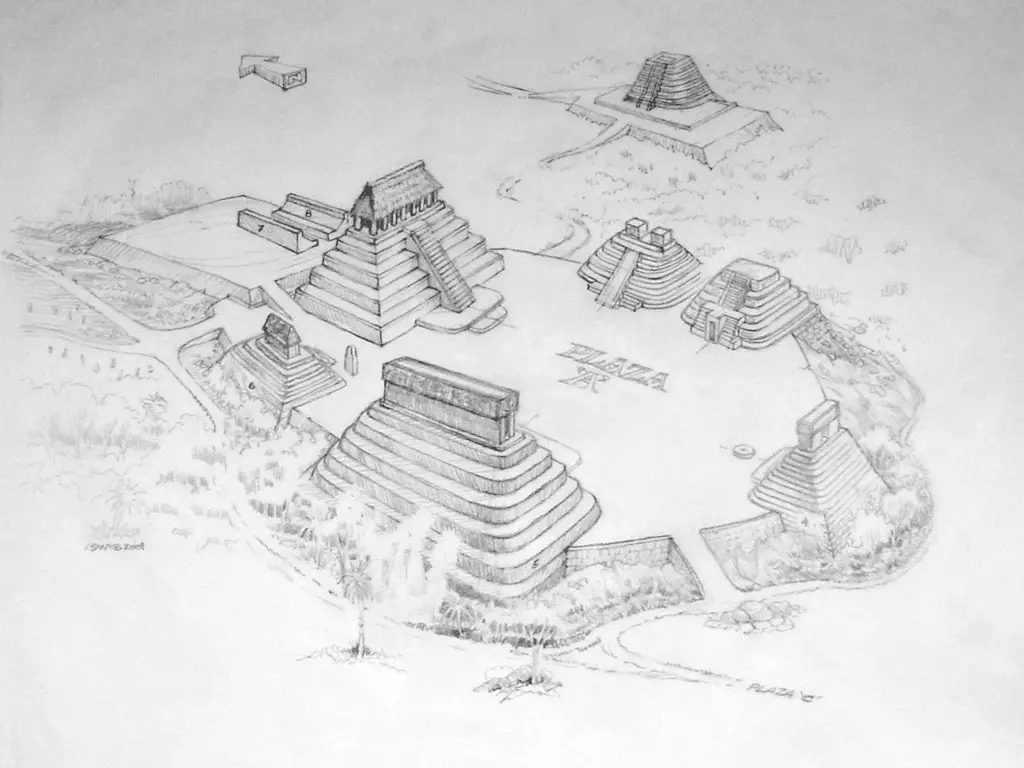 In addition to direct funding, the AIA will work Guderjan to raise public awareness of the significance of archaeological sites and the threats they face, to implement and disseminate best practices and encourage increased support for preservation efforts.
AIA targets projects that not only seek to directly preserve archaeological sites, but those that also emphasize outreach, education, and/or best practices intended to create a positive impact on the local community, students and the discipline of archaeology as a whole.
AIA also endeavors to stimulate archaeologists and cultural heritage institutions to work together to implement site preservation.
The Archaeological Institute of America promotes archaeological inquiry and public understanding of the material record of the human past to foster an appreciation of diverse cultures and our shared humanity. The AIA supports archaeologists, their research and its dissemination and the ethical practice of archaeology.
It also educates people of all ages about the significance of archaeological discovery and advocates the preservation of the world's archaeological heritage.
AIA is North America's oldest and largest organization devoted to the world of archaeology. The institute is a nonprofit group founded in 1879 and chartered by the United States Congress in 1906. Today, the AIA has nearly 250,000 members belonging to more than 100 local societies in the United States, Canada and overseas.
Members include professional archaeologists, corresponding members, students and enthusiasts, all united by a shared passion for archaeology and its role in furthering human knowledge.
Images published with permission from the Maya Research Program.
Contributing Source : University of Texas at Tyler