Left to right we have the Orkney Venus, then the second find the incomplete figurine, and then the latest discovery (some call it the Grobust Grandad), found at the Grobust site close by the sea. Credit : http://www.westrayheritage.co.uk
A third hand carved figurine has been unearthed during ongoing excavations at Links of Noltland on the island of Westray, Cabinet Secretary for Culture and External Affairs Fiona Hyslop announced today.
Ms Hyslop, who was in Kirkwall with the rest of the Scottish Cabinet, was able to see all three figurines together for the first time ahead of all of them going on display at the Westray Heritage Centre.
Ms Hyslop said: "The Orkney islands are known internationally for its historic landscape and the incredible preservation of its Neolithic monuments and standing stones. There was understandable excitement when the first figurine, believed to be the earliest artistic representation of the human form ever found in the UK, was found in 2009. To now be able to say that two more examples have been uncovered is unprecedented.

"The level of artistry, workmanship and skill demonstrated by these and the other finds at Links of Noltland clearly shows that our ancestors of 5000 years ago were a cultured and intelligent community. It also allows us to speculate about what motivated and inspired them – were these used in ritual, what significance did they have and how common were they?

     

"In 2009 an exhibition showing the first figurine, known as the Westray Wifey or Orkney Venus, toured around Scotland and was seen by more than 100,000 people before it returned to the Westray Heritage Centre where it has helped to increase visitor figures. I am delighted to be able to announce that all three will be returning to the Heritage Centre to go on display together."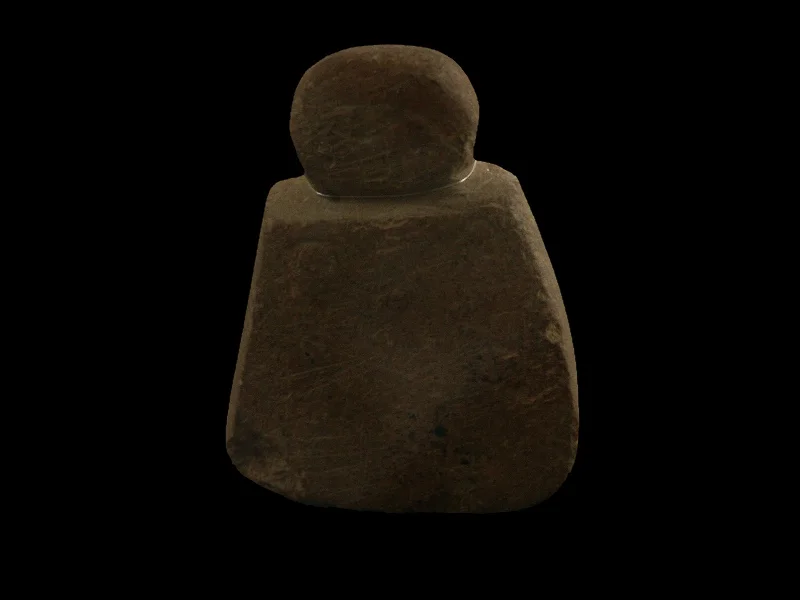 Since starting rescue excavations in 2007 to combat irreplaceable archaeological remains being lost to erosion, an extensive Neolithic and Bronze Age settlement and associated field systems has been found.  The range of artefacts and style of buildings define Links of Noltland as Westray's 'Skara Brae'.
Excavations will resume in September and visitors are welcome to the site.
The site has attracted interest from archaeologists since the 19th century when renowned antiquarian George Petrie first investigated the site.
Councillor Janice Annal, chair of Orkney Islands Council's Education, Leisure and Housing Committee, said:
"It's wonderful that a third figurine has been uncovered by the team working at the Links of Noltland – and that discoveries of this importance continue to be made at Orkney's world famous archaeological sites.

"For me, it is a rare privilege to have the opportunity to see and touch these tiny representations of the human form, because they provide such tangible link with some of our earliest ancestors.

"It is good to know that the Westray Wifey has not been alone for all the years since she was first created and I  am delighted that she and her companions will now be on display in Westray."
Following the announcement that the discovery of the first figurine had been shortlisted for the 2010 British Archaeology Awards, local businesses reported that the interest and publicity generated by the dig had seen some increase profits by up to 45 per cent.
That was supported by the visitor figures from the Westray Heritage Centre rising from around 2000 visitors in 2009 to over 4000 in 2010.
Alasdair McVicar, Chair of the Westray Heritage Trust said:
"The discovery of these figurines has really put Westray and the Heritage Centre on the map. The figurines and the accompanying excellently preserved Neolithic bone and stone tools and cattle skulls on display in the Heritage Centre give an impressive insight into the ancestral past of the island.

"Westray Heritage Trust greatly appreciates the excellent working relationship with Historic Scotland built up over the last number of years."
HeritageDaily : Archaeology News : Archaeology Press Releases