Operation Nightingale – A project currently being deployed in the armed forces to help rehabilitate injured solders through archaeological investigations have discovered a hypocaust system and standing walls from a substantial roman building in Wales.
'Operation Nightingale' was developed to utilise both the technical and social aspects of field archaeology to help in the rehabilitation and skill development of soldiers injured in the conflict in Afghanistan.  There is a close correlation between the skills required by the modern soldier and those of the professional archaeologist.
Mr Winterton, who suffered nerve damage after he was injured in Helmand Province, Afghanistan, in 2009, said: "It gives people new skills, there's a lot of transferable skills that we have learned within the military that we're able to transfer to archaeology.
These skills include surveying, geophysics (for ordnance recovery or revealing cultural heritage sites), scrutiny of the ground (for improvised explosive devices or artefacts), site and team management, mapping, navigation and the physical ability to cope with hard manual work in often inclement weather conditions.
The site used for the latest phase in this ground breaking project lies in a former World War II Royal Navy Propellant Factory, now used as an army training facility overlooking the Roman market town of Venta Silurum (Caerwent). (And film location for large productions such as Captain America: The first Avenger)
Limited excavations were undertaken during the 1880's, but more recent geophysics has suggested that the building is a large complex spanning as much as 100 metres in length.
Positioning places the building in one of the highest points in the Caerwent landscape, with commanding views over the town and surrounding valley. The building function is still yet unclear, but given the remote location, the initial investigation points to a high status villa, or shrine site.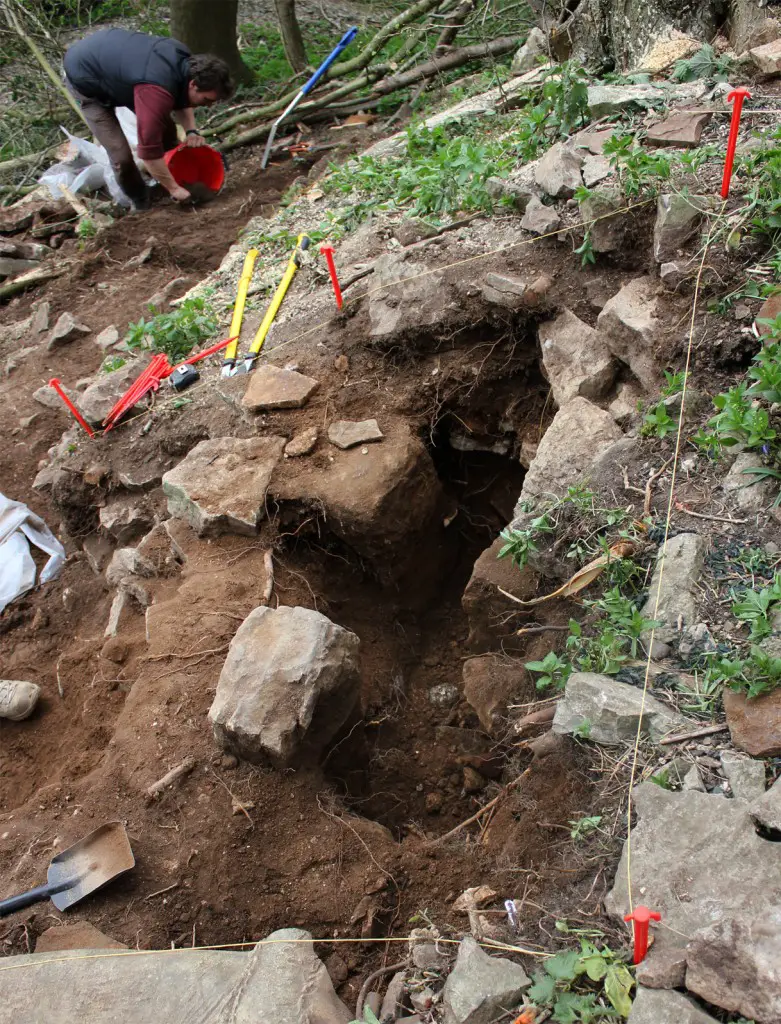 The Project was Directed by Sgt Diarmaid Walshe of 1Rifles and MOD Archaeologist Martin Brown, in attendance with students from Leicester University, Bredon Hill Archaeology, NCMD finds specialists, Mortimer, HeritageDaily, Phil Harding of Wessex Archaeology (Time Team) along with 32 rifleman and veterans.
Sgt Diarmaid Walshe, who developed the project with Mr Brown, said: "Some of these guys will be medically discharged when it's right for them. This gets them used to working with civilians and gets civilians used to working with soldiers.
Follow Operation Nightingale – http://www.opnightingaleheritage.com
HeritageDaily : Archaeology News : Archaeology Press Releases
Subscribe to the HeritageDaily newsletter