Belogradchik Fortress, also known as Kaleto, is an ancient fortress and Roman stronghold, constructed within the Belogradchik Formation on the slopes of the Balkan Mountains in the Vidin Province of Bulgaria.
The Romans constructed a stronghold at Belogradchik during the 3rd century AD to protect the transport of goods and gold from Thracian lands. This early fortification was situated on the highest naturally inaccessible part of the rocks now called the citadel, remaining in use throughout the Byzantine period for surveillance of the surrounding region.
Emperor Justinian I made further additions to Belogradchik during the 6th century AD, however, the Slavic invasions of the Balkan Peninsula led to the destruction of the fortress, leaving Belogradchik an abandoned ruin until a period of reconstruction in the 7th century AD and the Middle Ages.
Ivan Stratsimir, the Bulgarian tsar of Vidin extended the old fortress in the 14th century, making Belogradchik second in importance only to the tsar's capital fortress of Baba Vida. After the disastrous battle of Nicopolis in 1396, the Ottomans marched to Vidin and captured Ivan Sratsimir, imprisoning the tsar in Bursa, before executing him by strangulation.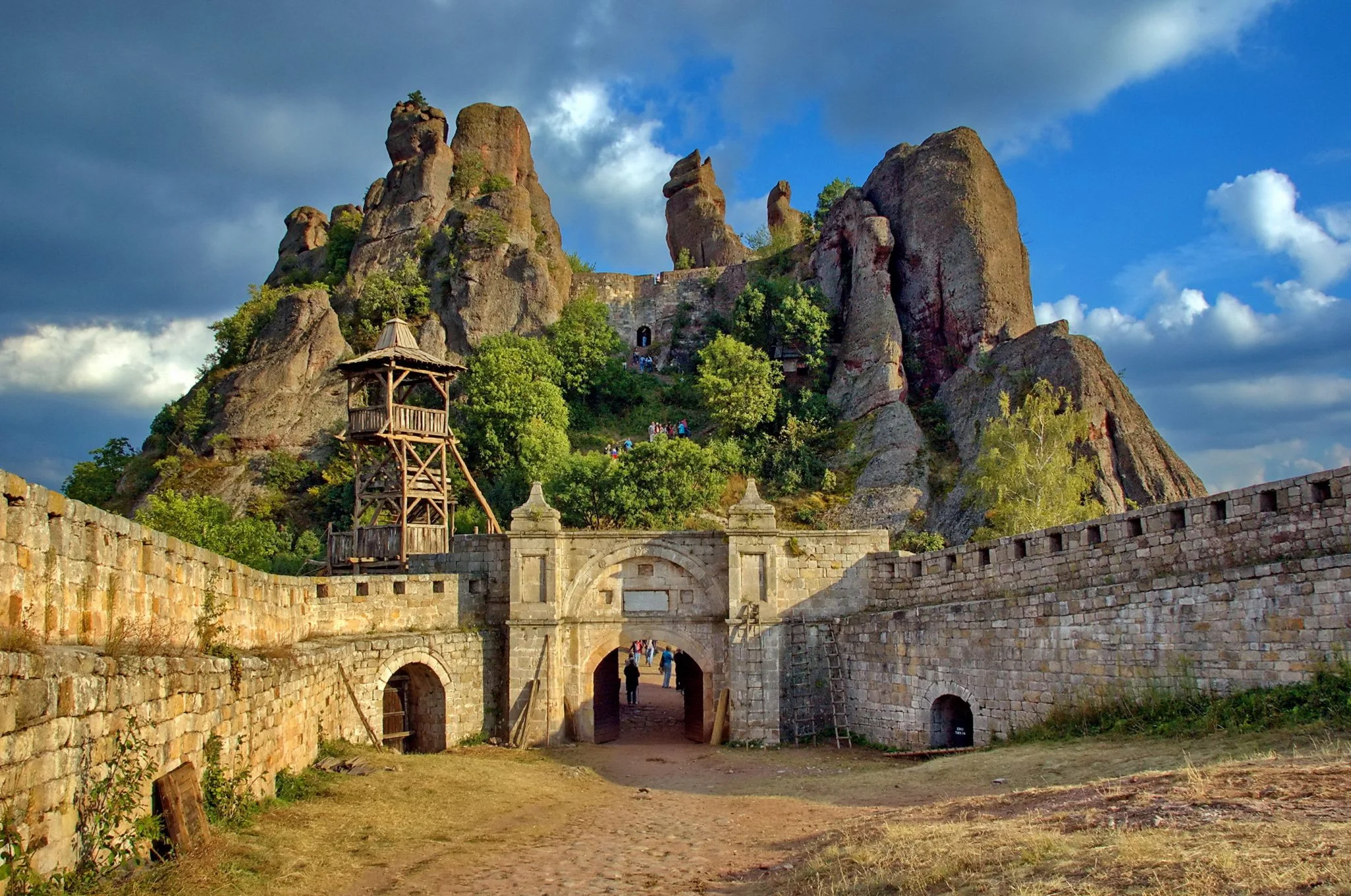 For a short period, the fortress was under the rule of the Hungarian King Ludovic I, but in 1396 Belogradchik was conquered by the Turks and incorporated into the Ottoman Empire. Further periods of reconstruction followed to ensure Ottoman rule, but in part was due to the hajduk and insurrectionist activity in the region.
The stronghold had an important role in the Ottoman suppression of the Bulgarian Belogradchik Uprising of 1850. Bulgarian peasants opposed to the feudal oppression which, as practiced by the Ottoman regime, involved a direct robbery disguised as tributes levied by Turkish feudal lords, rose up and marched on Belogradchik but were unable to take the fortress.
Belogradchik was last used in warfare during the siege of Belogradchik during the Russo-Turkish war in 1878 and the Serbo-Bulgarian War in 1885.
Header Image Credit : Todor Stoyanov