Göbekli Tepe is an archaeological site and multi-phase tell, believed to be the oldest known Mesolithic temple complex, located in the South-eastern Anatolia Region of Turkey.
Occupation at the site attests to centuries of activity, with the earliest period dating from around the beginning of the Epipalaeolithic period (after the Upper Palaeolithic and before the Neolithic, defined by the appearance of microliths in the prehistory of the Near East).
The main structures identified have been dated to the Pre-Pottery Neolithic A (PPNA) from around the 10th millennium BC, with further remains of smaller buildings from the Pre-Pottery Neolithic B (PPNB), dated to the 9th millennium BC.
The tell first caught the attention of Istanbul University and the University of Chicago in 1963, which initially interpreted the T-shaped pillars to be grave markers dating from the Aceramic Neolithic period.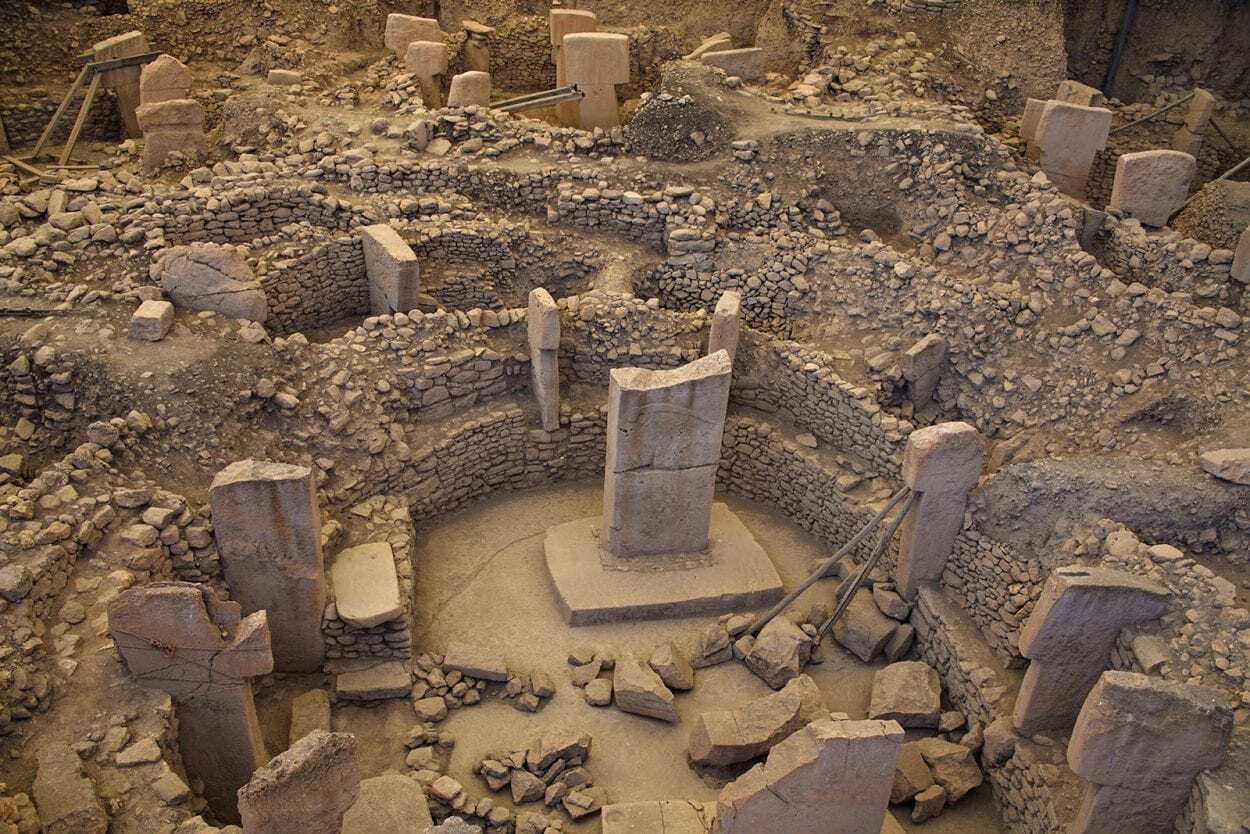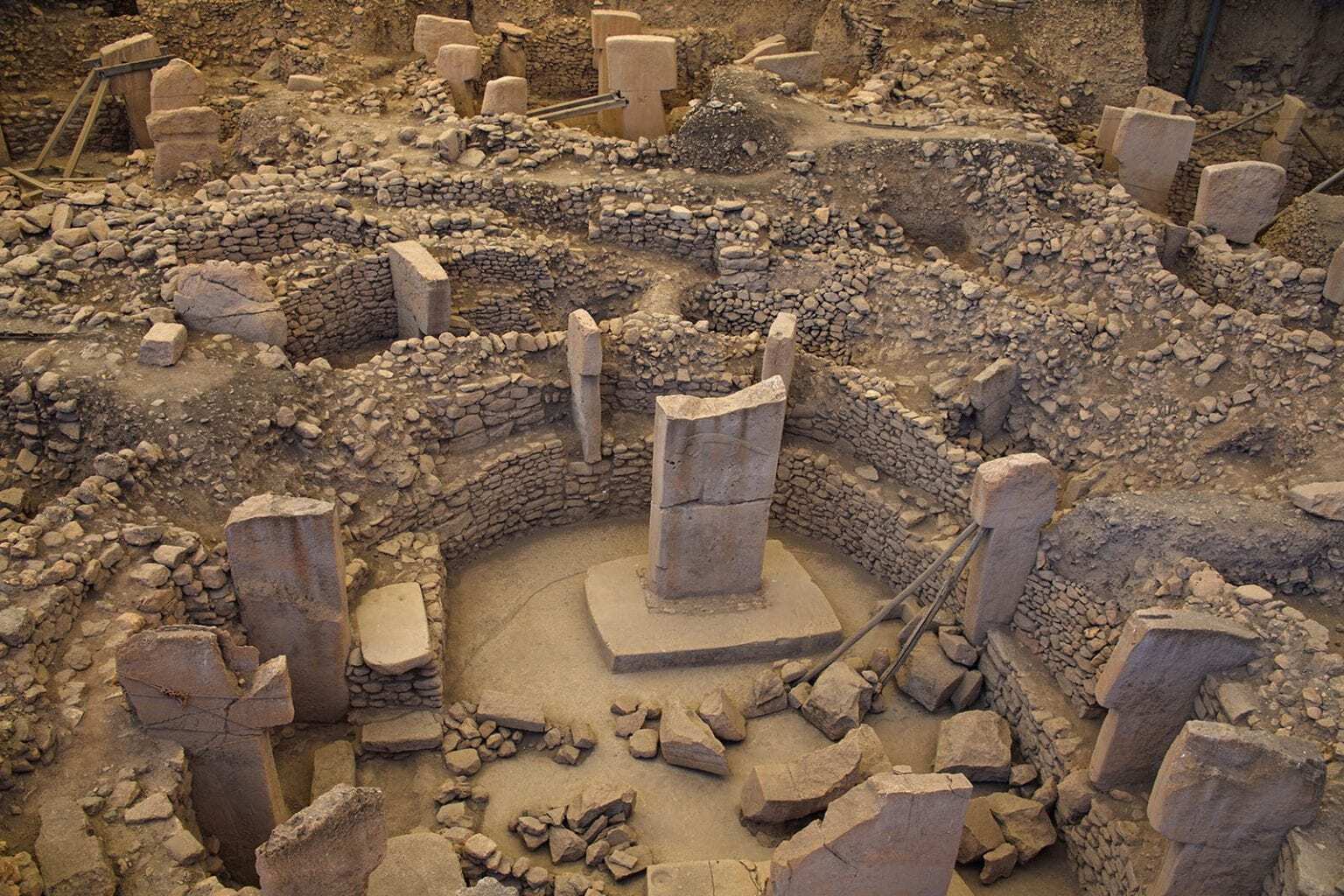 Archaeologists have since determined that the tell contains three distinct layers, with Layer III consisting of circular compounds or temene, and nearly 200 T-shaped limestone pillars (detected through geophysical surveys). The layout of Göbekli Tepe follows a geometric pattern, in the form of an equilateral triangle that connects enclosures, suggesting that the early builders had a rudimentary knowledge of geometry.
Archaeologist Klaus Schmidt, who led the excavations at Göbekli Tepe from 1996 to 2014 has interpreted the site to be a stone-age mountain sanctuary, whilst Dragos Gheorghiu, an anthropologist and experimental archaeologist proposes that the monument was a cosmogonic map, relating the community to the surrounding landscape and the cosmos.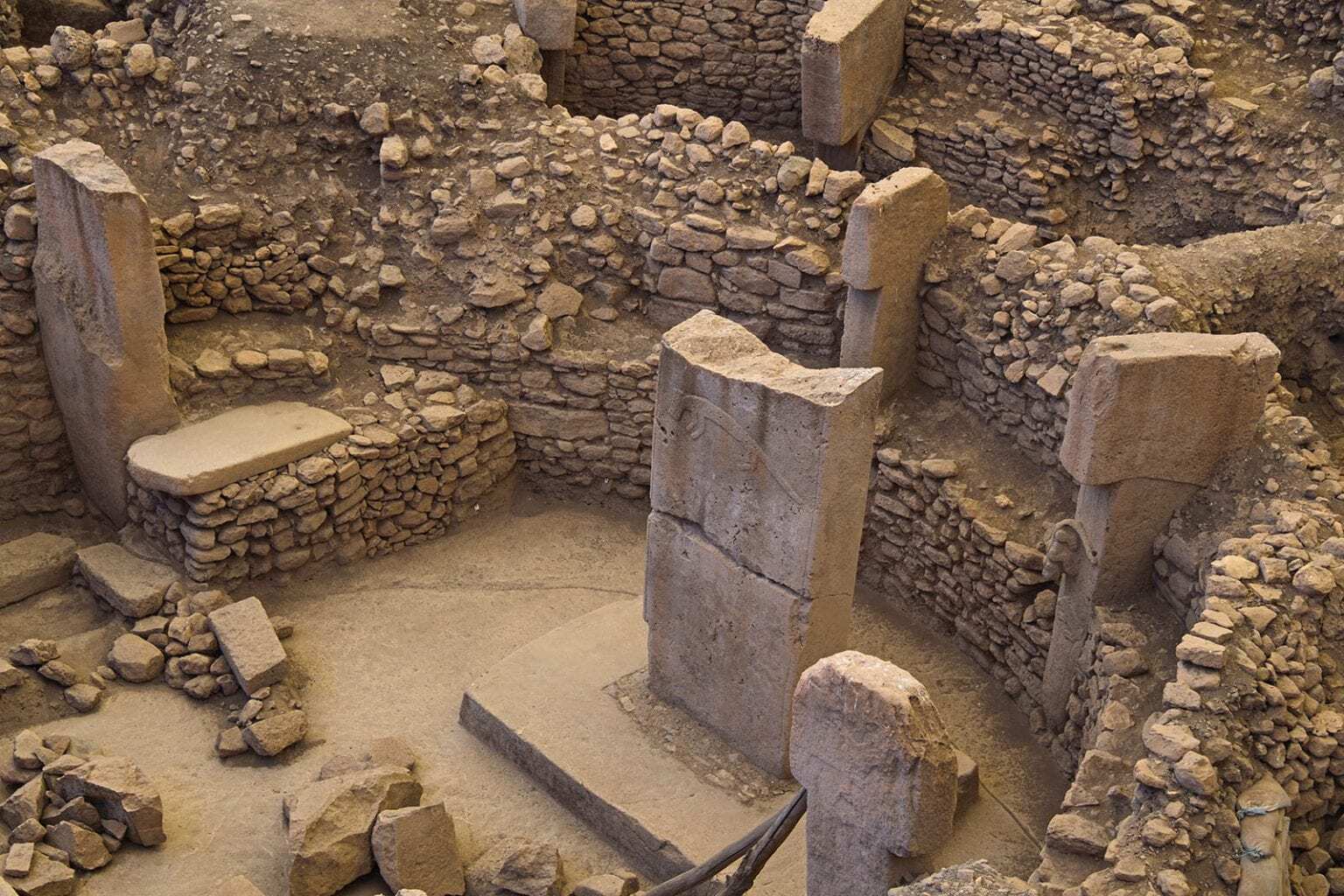 Many of the pillars are decorated with pictograms and carved animal reliefs, such as lions, foxes, snakes, insects, birds, and bulls, suggesting that at the time of Layer III the surrounding landscape was most likely forested and contained a variety of animal life (in contrast to the dry, arid conditions of today). A few pillars are also believed to represent stylised humans, or possibly a deity, that has loincloths on the lower half of the pillar and arms.
By Layer II during the Pre-Pottery Neolithic B (PPNB), the circular compounds gave way to rectangular buildings with doorless and windowless rooms. The tradition of constructing T-shaped pillars continued into this period, with the most notable being a pair decorated with fierce-looking lions and a pillar that depicts three different figures, reminiscent of the much later totem poles from North America.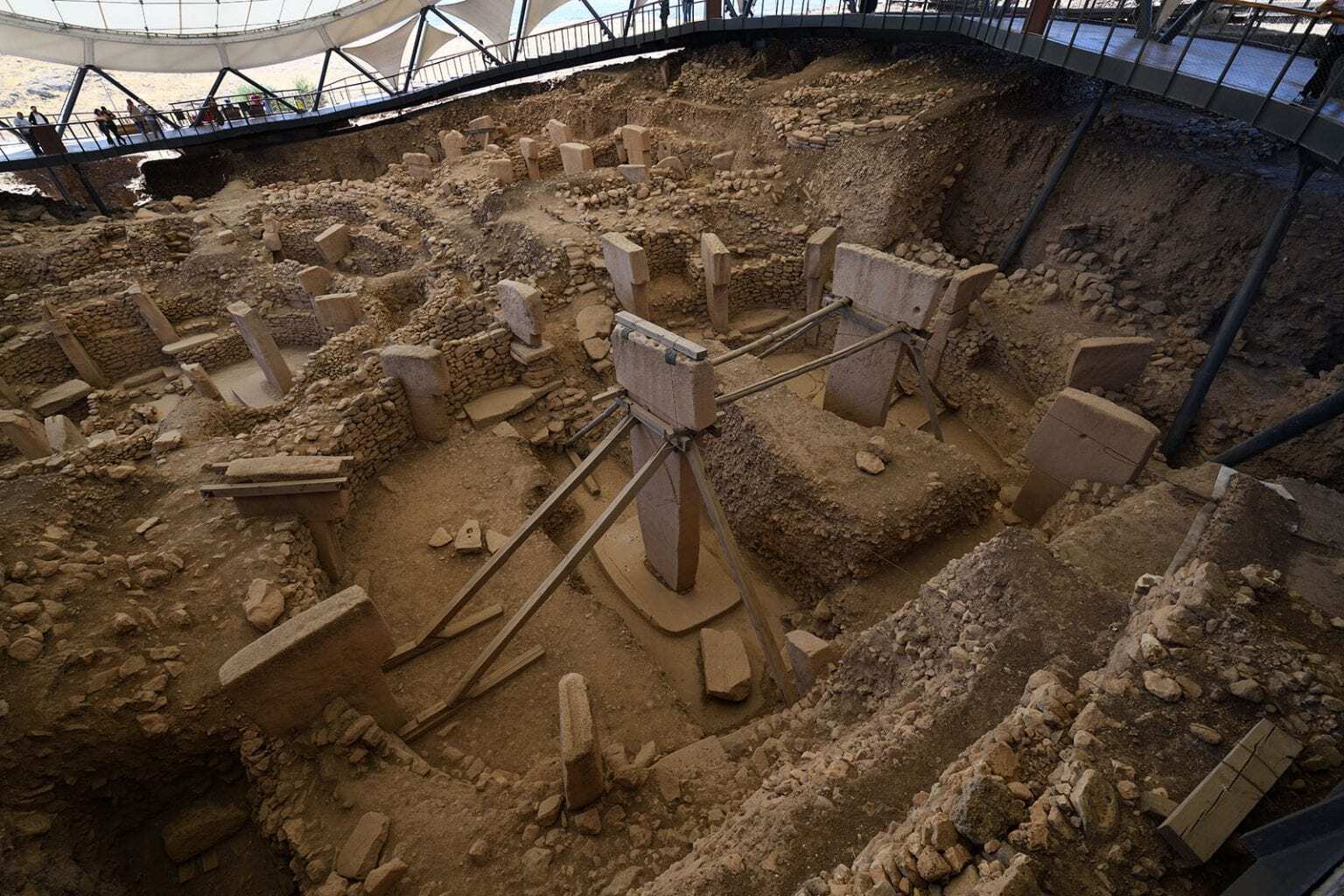 The final layer of Göbekli Tepe sees the site change in function from a ceremonial centre, to one of agriculture and farming. The stone monuments were deliberately backfilled sometime after 8000 BC under flint gravel and debris, remaining in situ until their rediscovery many thousands of years later.
Header Image Credit : Teomancimit – CC BY-SA 3.0