Túcume is an ancient city that is traditionally considered to be the last great capital of the Lambayeque Kingdom, located in the lower valley La Leche River in the Lambayeque Region of Peru.
The Lambayeque (also called the Sican) emerged on the northern coast of Peru around the valleys of Chicama and Piura around AD 700, after the collapse of the Moche culture (although some academics debate whether the two are separate cultures).
The Lambayeque is divided into three major periods called the Early Lambayeque (AD 700 to 900), the Middle Lambayeque (AD 900 to 1100), and the Late Lambayeque (AD 1100 to 1375) based on cultural changes and distinct pottery production.
Construction of Túcume began around AD 1000, with the city growing to become an important regional centre following the abandonment of the pyramid complex at Batán Grande.
The city was divided into two precincts, the northern sector being allocated for religious worship and pyramid construction, with the southern district being residential and industrial.
Túcume covered an area of around 540 acres encompassing 26 major pyramids and mounds, built over several phases using adobe clay bricks, and with each phase being attributed to a single dynastic generation of rulers.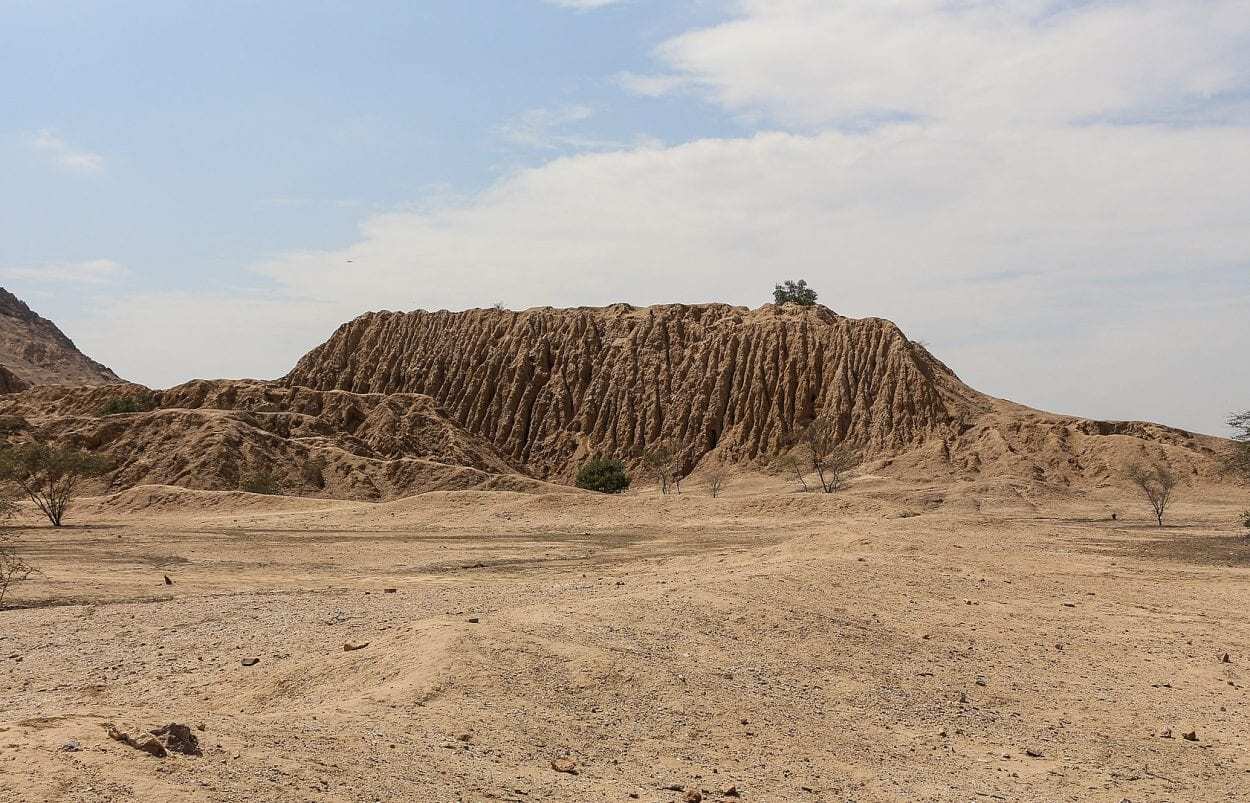 The exterior of the pyramids was often decorated with a series of horizontal and consecutive overhangs running around the structure's circumference, with access to the pyramid via a large ramp.
The Lambayeque continued to thrive at Túcume until the inhabitants were subjugated with the arrival of the Chimú in 1375, the Inca in 1470 and the Spanish conquistadors from around 1532.
When the Spanish chronicler, Pedro Cieza de Leon, travelled between Jayanca and Túcume in 1547, he indicated that the pre-hispanic urban centre was already destroyed and abandoned.
Header Image Credit : Bernard Gagnon – CC BY-SA 3.0