Archaeologists conducting research at Lake Titicaca on the border between Peru and Bolivia, have discovered an intact underwater offering deposited over 500 years ago that sheds new light on the lake's place in Inca culture.
Lake Titicaca was an important place for the Inca, rich in both natural resources and cultural significance. The Inca believed that the primordial couple Manco Capac and Mama Ocllo, and their siblings emerged from a rock on the Island of the Sun in the lake. They would go on to found Cuzco, the capital of the Inca Empire and built a large ritual complex at the lake in dedication. The presence of such finds suggests the Inca may have viewed the entire lake as a deity or primordial huaca (mythical origin place of the Incas).
Underwater offerings were first mentioned in texts by Spanish chroniclers from the 16th century, who documented the Inca making offerings from a raft and lowered by rope into the lake. Such offerings contained sacrificial items, such as the blood of children or animals placed inside stone boxes. It would not be until 1977 that archaeologists would discover the first examples of the offerings, but these were mostly looted or damaged.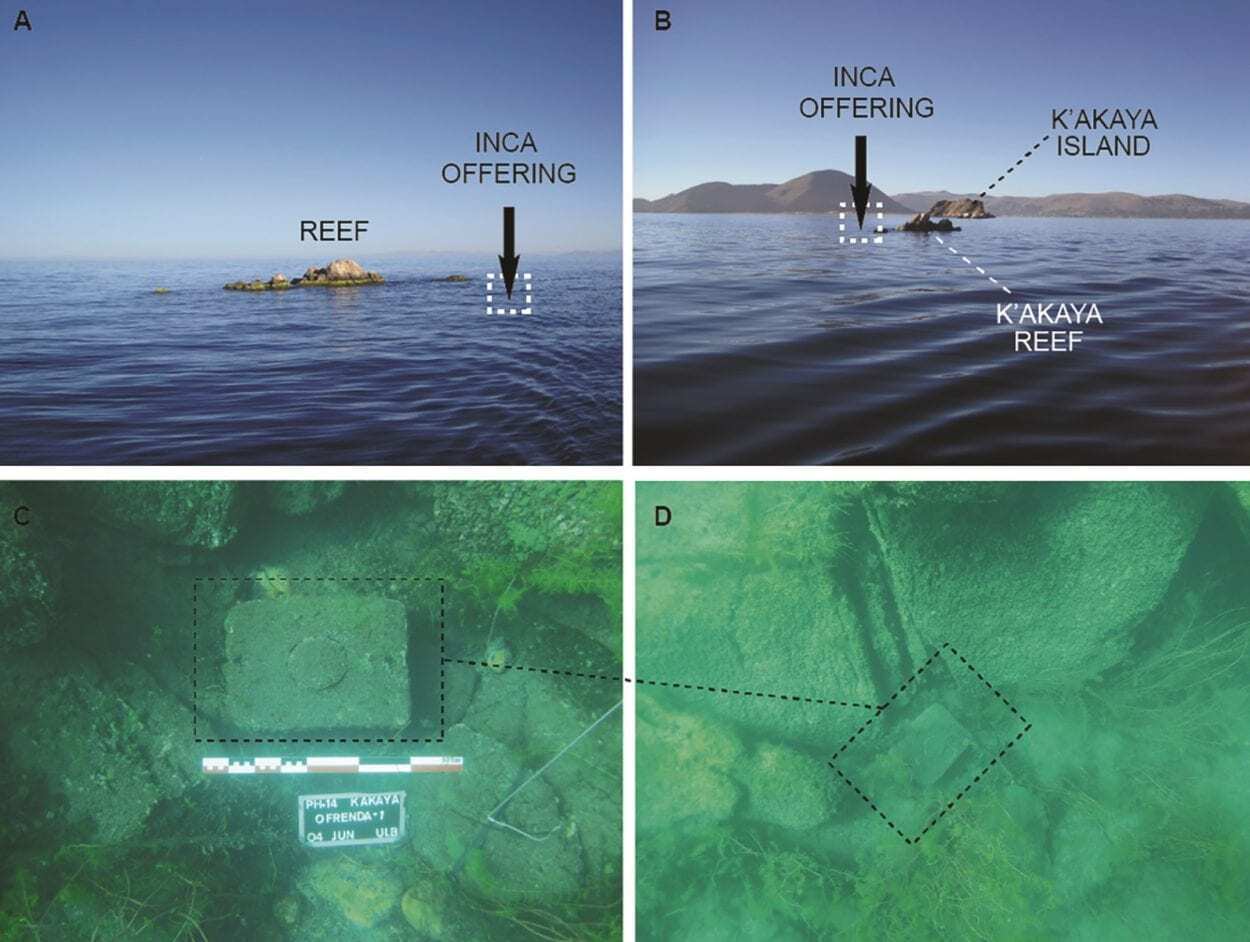 The latest discovery was made by an international project led by the Université libre de Bruxelles (ULB), where the researchers found a stone box in sediment that suggests it hasn't been moved since it was first deposited around 500 years ago.
Researchers from ULB said: "This has important implications for understanding the relationship between the expanding Inca empire, the local communities who lived in the lake, and Lake Titicaca itself prior to European contact."
The box was opened in the presence of members of the local Indigenous community and municipal leaders, which contained a miniature shell llama or alpaca, along with a miniature gold foil that resembles a chipana, a bracelet worn by Inca noblemen. Archaeologists suggest that the offering may have been because of a prosperous season for llama breading, or the arrival of a successful llama caravan to the region.
This pairing of miniature figurines and gold foil is also found at sites across the Andes, where they are regularly associated with human sacrifices to appease deities. This suggests Lake Titicaca was also revered and may have been the site of similar sacrifices, although no direct evidence of them has yet been found. Read the full article: https://doi.org/10.15184.aqy.2020.aqy
Header Image Credit : Teddy Seguin