Google has launched a new translator for Ancient Egyptian hieroglyphics based on machine learning.
The translator is part of Google's arts & culture application "Fabricius" that has been in development through the Ubisoft Hieroglyphics Initiative first launched at the British Museum in 2017.
In collaboration with Google, the Australian Center for Egyptology, at Macquarie University, Psycle Interactive, Ubisoft, and Egyptologists from around the world, the project was created to determine the possibility of using machine learning to process and collate the language of the Ancient Egyptians.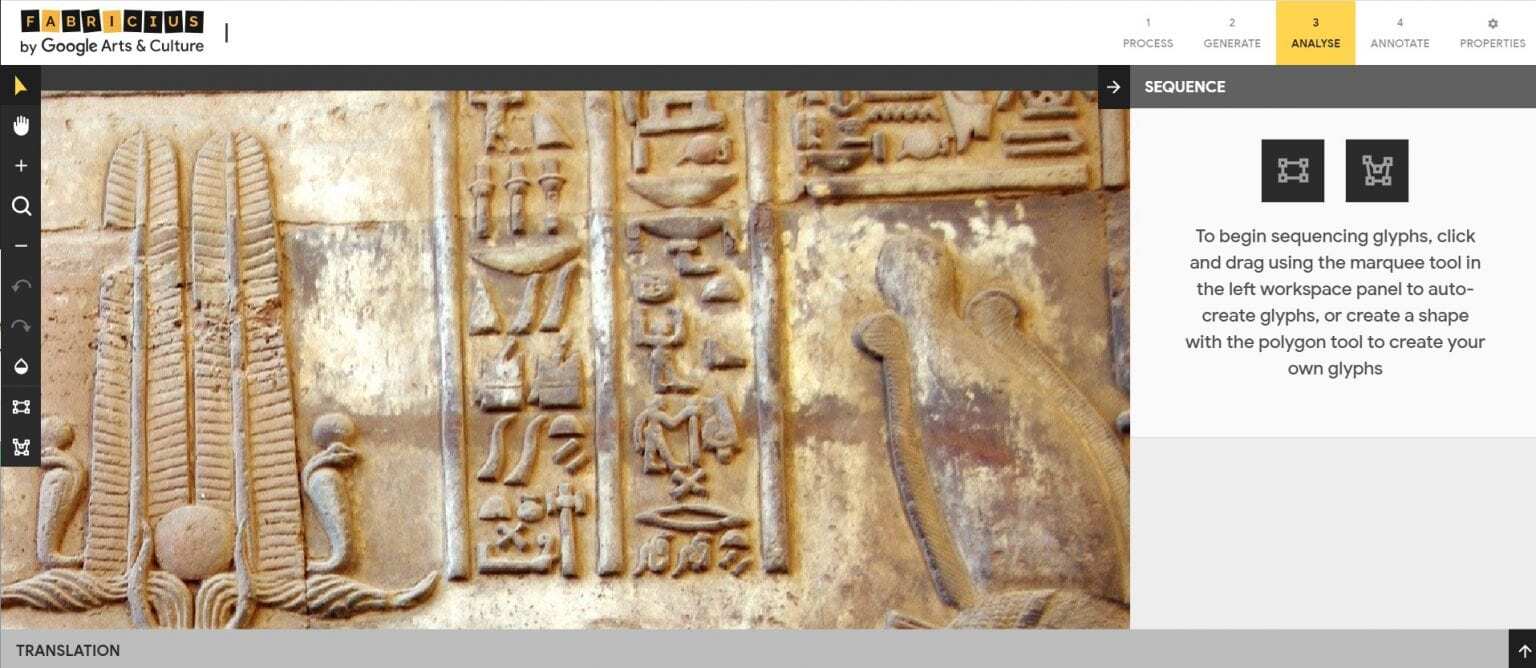 Hieroglyphics was the formal writing system of Ancient Egypt, with the first decipherable sentence dating to the Second Dynasty (28th century BC). Hieroglyphics combine logographic, syllabic, and alphabetic elements with over 1,000 distinct characters.
With the final closing of pagan temples across Egypt in the 5th century, knowledge of hieroglyphic writing was lost until their decipherment in the 1820s by Jean-François Champollion, with the help of the Rosetta Stone.
Fabricius allows users to upload images of hieroglyphs, which the software then tries to match with symbols in a database and analyse historical records and definitions to decipher the different meanings.
Dr Alex Woods, from the Australian Centre for Egyptology told the BBC: "Digitising textual material that was up until now only in handwritten books will completely revolutionise how Egyptologists do business. Digitised and annotated texts could potentially help us to reconstruct broken texts on the walls and even to discover texts we didn't know were there."
Header Image Credit : Public Domain