A controversial activists group have "postponed" their campaign plans to turn the historic heritage sites of Long Man of Wilmington in Sussex and the Cerne Abbas Giant in Dorset into giant effigies of "Batman."
New Fathers 4 Justice (Not to be confused with the "Fathers For Justice") had planned to cover the monuments with a cape and Batman mask this weekend, despite protests from the Sussex Archaeological Society which maintains the preservation of the Long Man.
A spokesmen for the Sussex Archaeological Society said to the Western Daily Press
The Long Man is a fragile and irreplaceable element of our cultural heritage located in an extremely sensitive environment where even minor erosions can cause long term damage.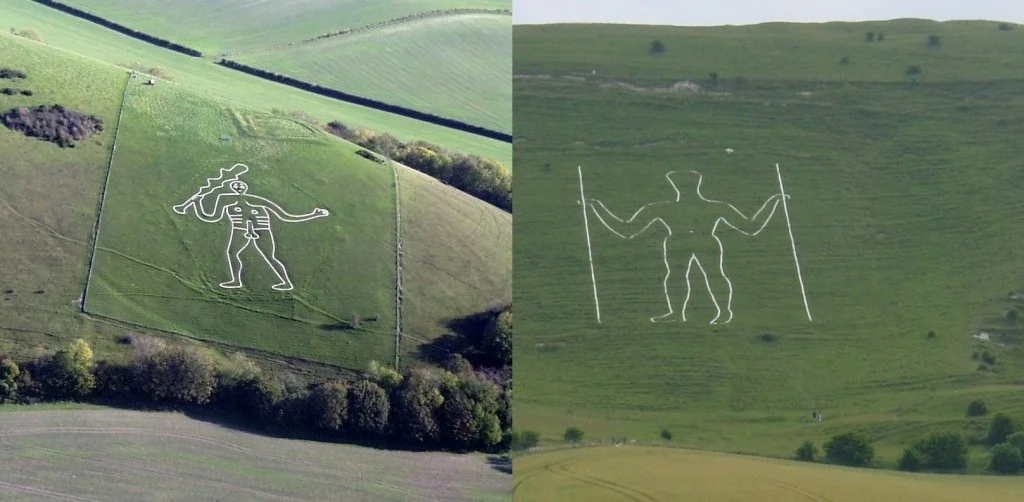 The Cerne Abbas Giant, a scheduled monument and one of England's best known hill figures has been the subject of similar publicity stunts in the past.

In August 2007 a report in the Dorset Echo said that a man claiming to be the "Purple Phantom" had painted the Giant's penis purple. It was reported that the man was from Fathers 4 Justice, but the group claimed no responsibility for the vandalism.
The Long Man of Wilmington, also a protected scheduled monument has suffered similar heritage vandalism when in 2010 a giant phallus was painted on the figure.
Whilst the origins and date of both monuments are widely disputed, they probably date from the 17th century AD and have become an important part of local culture and folklore.
New Fathers 4 Justice cancelled their campaigns after an appeal from a local scout from the Hellingly Scouts Group, who had helped to restore the Long Man of Wilmington in 2013.
A spokesman for New Fathers 4 Justice said to the Western Daily Press
Last week we received an appeal from a young man from Hellingly Scout pack. He told us that at the time his parents were going through a divorce, and explained how belonging to the Scout movement had helped him when no one wanted to listen to him. His request was for us not to damage the Long Man which was important to him.